21 Savage Celebrates Halloween by Releasing 'Mortal Kombat 11' Single "Immortal"
Produced by Kid Hazel.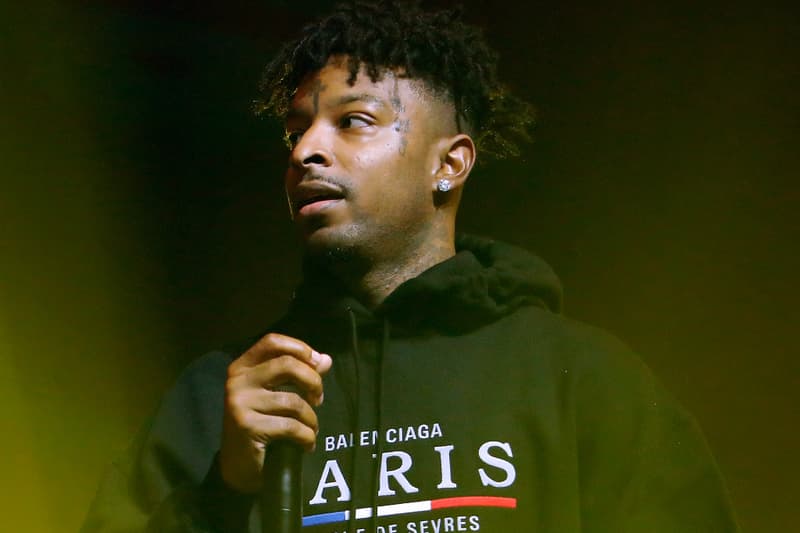 Towards the end of last year, 21 Savage contributed a new solo record to the soundtrack for the latest Mortal Kombat game's trailer. Known as "Immortal," the song provided a concise showcase of 21 Savage's gritty signature stylings, but hasn't been available for standalone, high-quality, traditional streaming and listening until now. Considering its sinister sound, the Kid Hazel-produced "Immortal" couldn't have received a better release date, with Halloween night almost here. More than just a manufactured, assembly-line track for a big-budget, radio-friendly soundtrack, "Immortal" is proof of 21 Savage's effectiveness as a rapper and his growing creative development.
"Draco get to kickin' like Liu Kang (21) / F&N on me in the Mulsanne (Straight up, straight up) / Glock 19 and a blue flame (Straight up, straight up) / I was strapped when I slid inside your boo thang (On God)," 21 Savage raps on "Immortal." "21 immortal, we'll never die (21) / Loyal to my brothers (Yeah), I'll never lie (On God) / Call me bird dog 'cause I cheat, and I'm fly (Straight up) / And I love winnin', I'm upset if it's a tie (On God) / Get you off the ground just to knock you to the floor (Yeah) / Let's go blow for blow (Yeah), let's go toe to toe (Straight up)."
You can check out 21 Savage's "Immortal" below.
Earlier this week, 21 Savage hopped on the official remix of Normani's "Motivation" single.