Paris Fashion Week Men's Schedule Uncertain as Yellow Vest Protests Continue
Many brands have already rescheduled.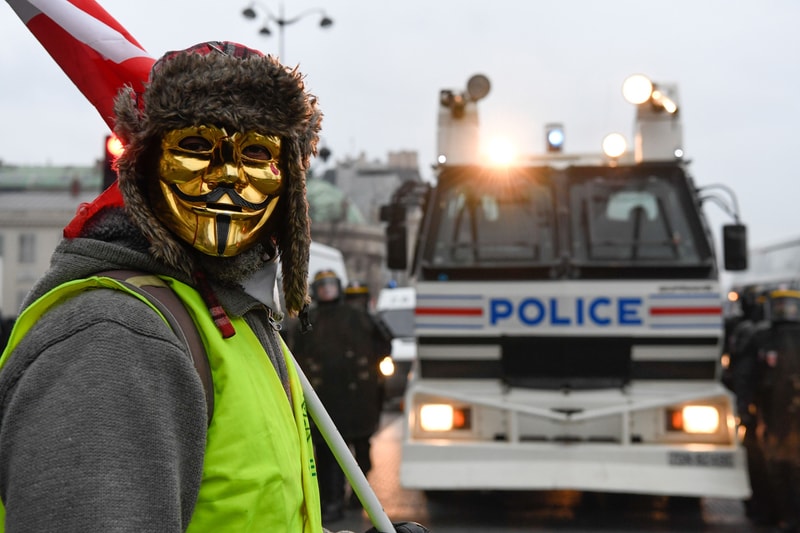 With the Yellow Vest protests raging across the French capital, brands presenting during next Saturday's shows at Paris Fashion Week Men's have been forced to reschedule in order to avoid any potential issues and conflict. Over the past couple months, large protest rallies have converged on Paris every Saturday.
Dior has already announced that it will be rescheduling its show to Friday, January 18, with many more labels following suit, either rescheduling days or time slots for Saturday. Brands have kept the rescheduling times and show locations confidential in order to deter any interruptions or threats from protestors. Saturday's showings will also include sacai, Loewe, Thom Browne, White Mountaineering, and Hermès.
Ralph Toledano, president of the Fédération de la Haute Couture et de la Mode, French fashion's authority, recently stated that "we are working with the Paris police, which have made a number of recommendations concerning locations and time slots. Naturally, they are implementing every possible and imaginable measure, so we have followed those recommendations in a responsible manner."
Keep your eyes peeled for more updates regarding the event. For more fashion-related news check out the recent street style captured at Pitti Uomo.