Best New Tracks: Kash Doll, Dreezy, Homeshake, YGTUT & More
Heat, heat and more heat.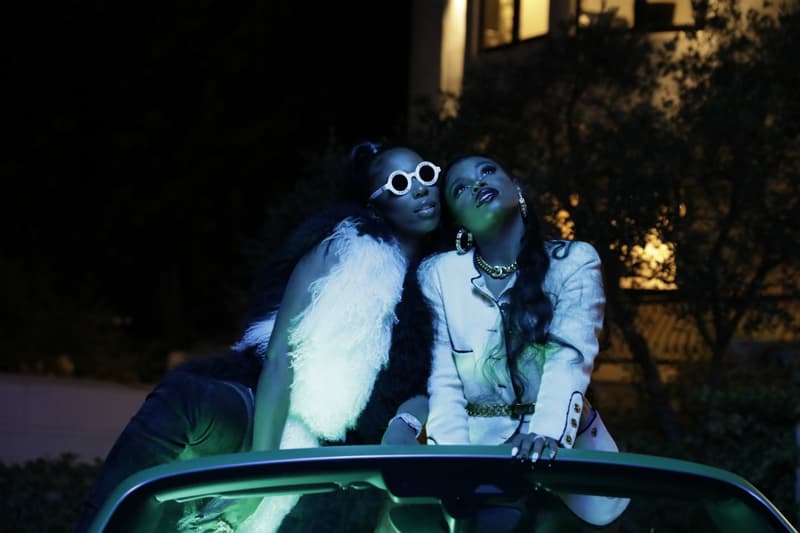 Last week for the first Best New Tracks write-up of 2019, we spotlighted releases from Nipsey Hussle, D'Angelo, Future, Dua Saleh, MemoTheMafioso, Rucci, 1TakeJay, AzChike, Coach Joey, DamJonBoi and Lil Dude. With the music industry back for its full week of the new year, we're looking to new deliveries from Kash Doll, Dreezy, Homeshake, YGTUT, Strick and Potty Mouth for our Best New Tracks feature. 2019 just got started but its already looking like we're going to have a year.
Dreezy Featuring Kash Doll – "Chanel Slides"
Dreezy and Kash Doll may have just landed a hit record and, quite possibly, the biggest songs of their careers. Both artists are criminally talented and show why they are some of the best new talents in the game on "Chanel Slides." The braggadocios single isn't just a record that shows off their drip, but their lyrical ability. Let's hope this track takes off and gets both of these artists on the national stage that they deserve.
Homeshake – "Just Like My"
Homeshake, the project of Peter Sagar, shares the video for "Just Like My," the third single from his upcoming album Helium. The video was a collaboration between Canadian director Oliver McGarvey and German artist Eric Winkler, both based in Berlin. The song may seem ambiguous, but for Homeshake, it has a deeper meaning.
"It's sort of a vague song, but it comes back around to my Oma — my grandmother who's 98 years old," he explained in a recent interview. "Her memory is finally starting to go, but I feel like mine already like went. She still has a lot of memory, even despite that, but I'm sort of turning into her before I turn into my parents."
'Shake will take Helium on the road next month to Europe with headline shows in Brighton, Manchester and London's Kentish Town Forum plus more. Full dates here.
YGTUT- "Mind Your Business"
Hip Hop's southern wunderkind, YGTUT releases his second single, "Mind Ya Business" off of the long-awaited I.O.U. EP. Produced by D. Sanders, TUT emphasizes the need to stay in your own lane and business. Since breaking out three years ago with Preacher's Son, YGTUT is finally ready to re-enter the music scene.
Strick – See You When I Land
Young Thug's right hand man and artist, Strick, returns with his latest EP, See You When I Land. The 12-song project feature appearances from Gunna, Young Thug, and Duke.
Strick spoke about his work stating, "I wanted to create an experience that was just as creative and unique as my style of music and felt that giving the listener a visual trailer that embodied the conceptual theme of See You When I Land was important. I'm thankful my team and the directors believed in my vision and were able to highlight it on screen."
Potty Mouth – "22"
Punk rock trio, Potty Mouth celebrate the announcement of their long-awaited sophomore LP SNAFU with the release of lead single, "22." SNAFU will be released on March 1 via Get Better Records. The forthcoming LP comes six years after the trio's acclaimed 2013 debut album Hell Bent and serves as "a rallying cry for creative freedom."
"Our approach made things take longer, but it gave us more creative freedom," said Einbinder. "To have that flexibility was so helpful, and the amount we grew and learned during the making of this record is the product of a lot of patience and finding the right situation for ourselves. As artists trying to maintain control over this path we've taken together, the three of us have stuck it out for eight years now, and we're here for each other."