Best New Tracks: Future, Nipsey Hussle, D'Angelo, 1TakeJay & More
2019 is off to a great start.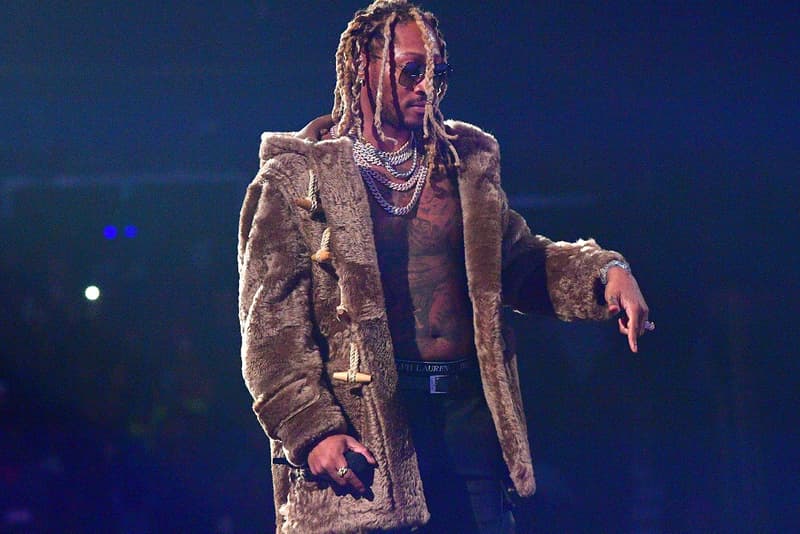 For the final Best New Tracks write-up of 2018, we spotlighted releases from 21 Savage, YG, Quavo, Sauce Walka, Mozzy and others. With the new year finally here, we're looking to new deliveries from Nipsey Hussle, D'Angelo, Future, Dua Saleh, MemoTheMafioso, Rucci, 1TakeJay, AzChike, Coach Joey, DamJonBoi and Lil Dude for the first Best New Tracks feature of 2019. Judging by how well 2019, it looks like we have some great months ahead of us.
Nipsey Hussle- "Victory Lap"
Nipsey Hussle revisits his latest major studio album — and one of our favorite projects of 2018 — for a video in support of its introductory record and title-track, "Victory Lap." Nipsey Hussle's new video takes viewers to the beaches of Tulum, Mexico, allowing its creator to provide the perfect visual component for the "Victory Lap" line, "Listening to music on the Mayan Ruins, true devotion in the bluest oceans, cruising." The clip for the Mike & Keys-, Sap- and Amaire Johnson-produced effort comes to us courtesy of Directed by Sergio, an acclaimed, exceptionally-talented director who has worked with the West Coast rapper on several of his recent visual releases.
"My cultural influence even rival Lucien / I'm integrated vertically, y'all n***as blew it," Nipsey Hussle spits. "They tell me, 'Hussle dumb it down, you might confuse 'em' / This ain't that weirdo rap ya'll motherf*ckers used to."
D'Angelo- "Unshaken"
D'Angelo is starting 2019 with some new music; specifically, the legendary, multi-talented musician just dropped a brand new single, "Unshaken." Originally created for Red Dead Redemption 2 and released as part of its soundtrack, "Unshaken" is an excellent new record that doesn't appear to be attached to any specific album campaign. Now available as a single, "Unshaken" stands as the first new solo D'Angelo composition since the August 2017 arrival of the Brown Sugar re-release.
Future- "Crushed Up"
On January 18, Future plans to release his seventh full-length studio album. To introduce the effort and give his massive fanbase a preview of what's to come, the contemporary Atlanta icon has shared his new project's lead single, "Crushed Up." Future's latest cut is produced by Wheezy, one of the producers responsible for the current direction and sound of down-south hip-hop.
"Half a ticket for my wrist, spill so big / I put five pointers in the face, you can see it I just put my whole damn arm in the fridge / Ten chains on, Lucky Charms, I'm the shit," begins the first verse on Future's "Crushed Up." "Ten, ten different exotic cars how we slid / Meet me in Chanel in the back, we goin' big / I been gettin' NBA money, Jason Kidd / I just charged a whole damn M for a gig."
Next Friday, January 11, Future will also take to Apple Music to debut a new documentary that reportedly "follows the artist closely and peeks into corners of his world never-seen-before—until now."
Dua Saleh – Nūr
Dua Saleh's Nūr is made up of five new tracks, and features contributions from Velvet Negroni and others. Notably, Psymun is credited as its executive producer, having played a very significant role in shaping the project's sonic direction and produced the musical backdrop for much of Dua Saleh's vocals.
"In Arabic the word "Nūr" translates to mean "the light" in English, but it also acts as a gender neutral name in most Muslim communities," Saleh explained to us. "The gender transience of the name is liberating for someone like me who falls outside of traditional gender experiences. Its profound cultural significance is also a vital expression of my Sudanese roots."
MemoTheMafioso – "The Race"
The West Coast rap scene is quickly moving towards the very top of the genre, with many up-and-coming artists from the region swiftly gaining ground in their quests to reach exciting new creative and commercial heights. California's hip-hop movement hasn't been this strong since the '90s, and San Diego's local class of artists is no exception. For San Diego county's rap-renaissance, MemoTheMafioso appears to be holding the crown on his head — although similarly-skilled rappers like O'Way, Sethii Shmactt, Hardini, CPUP, AB and SmokeyGM are on their own impressive hot streaks right now. For his latest effort, he drops one of his best visuals and tracks yet, "The Race." On "The Race," MemoTheMafioso does what he does best: use hard-hitting, modernized West Coast street music as a platform to turn slick and grimy California shit-talking into high art.
Rucci, 1TakeJay & AzChike – "Chupa Mi Pito"
Rucci, 1TakeJay and AzChike are at the forefront of the West Coast hip-hop scene's incredible resurgence. In October of 2018, 1TakeJay and Rucci linked up for a joint project known as The Winning Team, and now, the two fast-rising rappers reconnect with fellow Westside star-in-the-making AzChike for the visual in support of one of the trio's The Winning Team collaborations, "Chupa Mi Pito." Rucci, 1TakeJay and AzChike's "Chupa Mi Pito" visual was directed by Mr. RealMovie and edited by OutkastMarcos.
Coach Joey & DamJonBoi – 7Even EP
Coach Joey — or, Joseph McFashion — might be the most talented, influential and prolific hip-hop businessmen in Detroit's current music community, while DamJonBoi is one of the select few modern Motor Ciy artists who can rap just as well as they can cook up beats. Together, the two titans come together for the 7Even EP, a nine-track project that includes guest contributions from AllStar JR, FMB DZ, RiskTaker D-Boy, Kash Doll, Eastside Reup and TLG Deuce.
Lil Dude – "Internet"
Lil Dude is one of the current DMV scene's best rising artists, and he carries the potential to have his strongest, most productive year yet. Revisiting his stellar 2018 project Luciano 3.0, Lil Dude delivers a visual for "Internet."
"Watch the news, you don't know who next to go / Put that stick with you, n***a that's just for talkin' slow / Put that stick with you, n***a that's just for lettin' them know," Lil Dude raps. "Ride around town with a new / Ride around town with your boo / It ain't nothin' to a n***a like me / These n***as, they hatin' on a n***a like me / Put that four-five on me, then I'm going riding / Said I don't trust no one, thirty be with me."