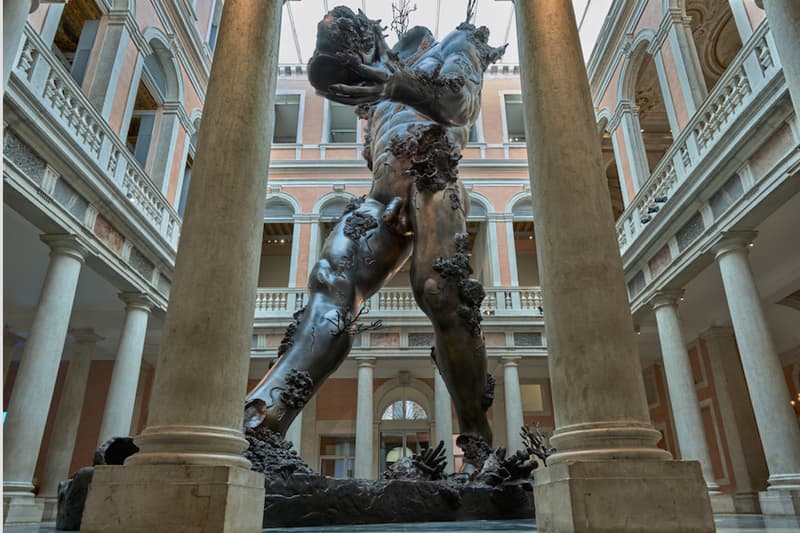 Damien Hirst's Massive 'Demon with Bowl' Sculpture Heads to Las Vegas
Currently being installed inside a swimming pool at the Palms Casino Resort.
---
Damien Hirst's massive Demon With Bowl (Exhibition Enlargement) made its public debut back in 2017 as part of the iconic artist's monumental exhibition entitled "Treasures from the Wreck of the Unbelievable" in Venice. Now, the headless 60-foot statue made of bronze and cast resin is currently being installed inside a swimming pool at the newly-renovated Palms Casino Resort in Las Vegas, Nevada. The large-scale artwork joins a slew of valuable pieces at the resort, including Hirst's 13-foot-long tiger shark sculpture as the centerpiece of the casino's bar complete with 16 spot paintings.
Stay tuned for updates on the installation. Elsewhere in art, Daniel Arsham is set to launch his "Static Mythologies" exhibition at Amsterdam's Galerie Ron Mandos.
Palms Casino Resort
4321 W Flamingo Rd
Las Vegas, NV 89103