Sandow Birk Highlights America's Injustices In "Triumph of Hate" Exhibition
Marking the artist's return to painting.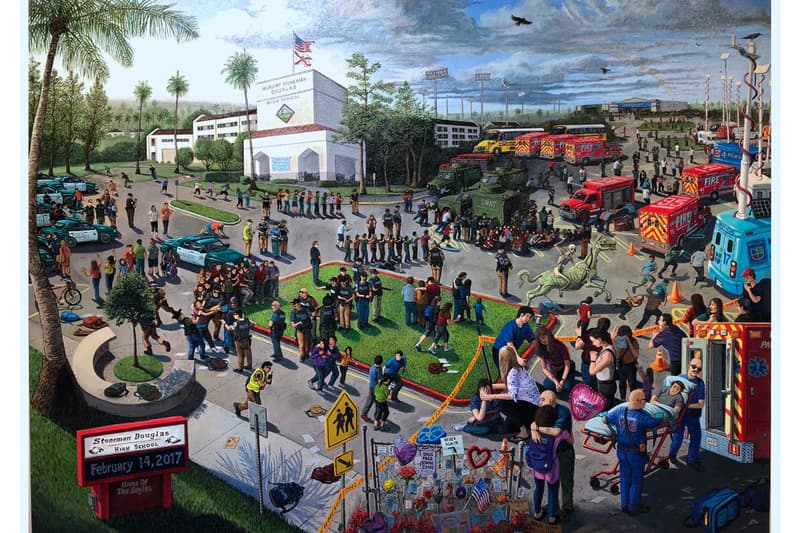 1 of 6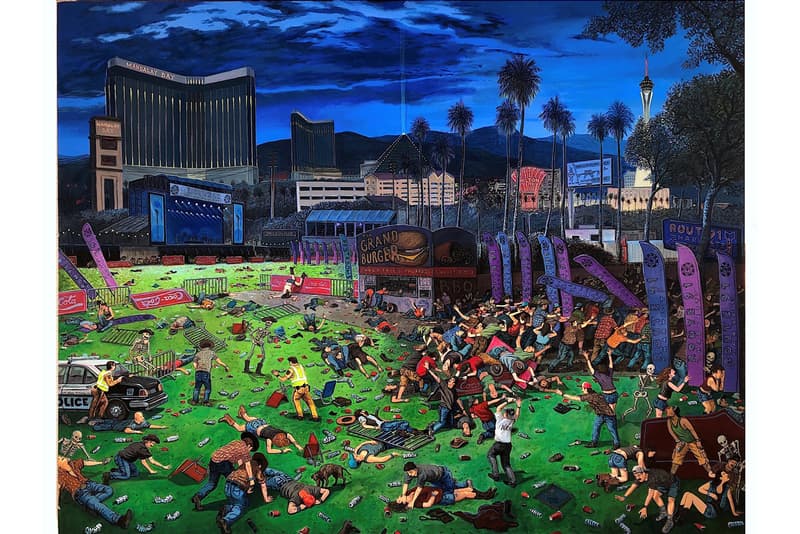 2 of 6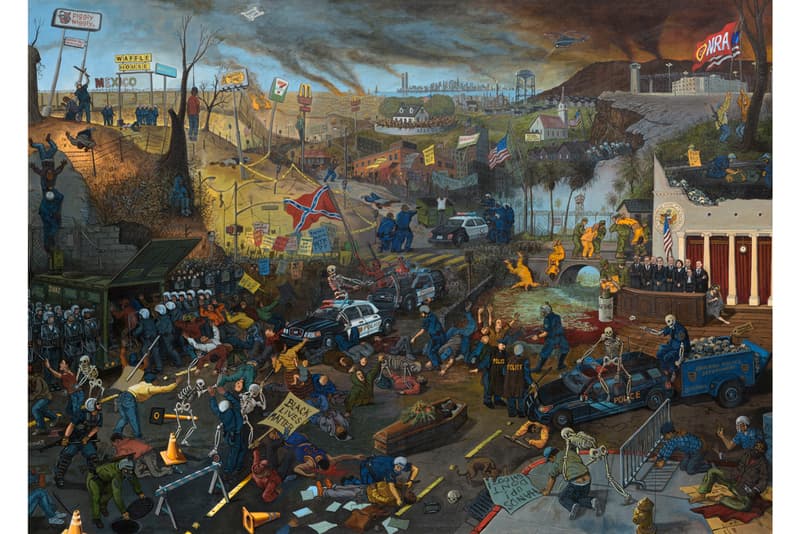 3 of 6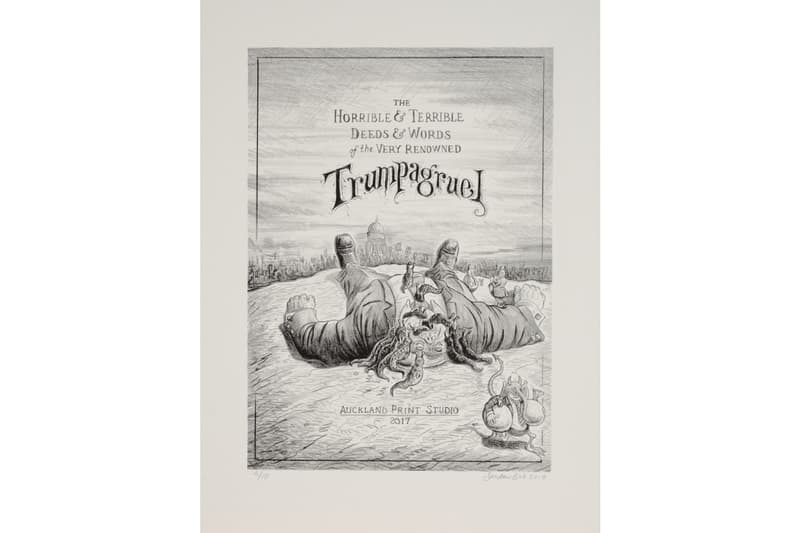 4 of 6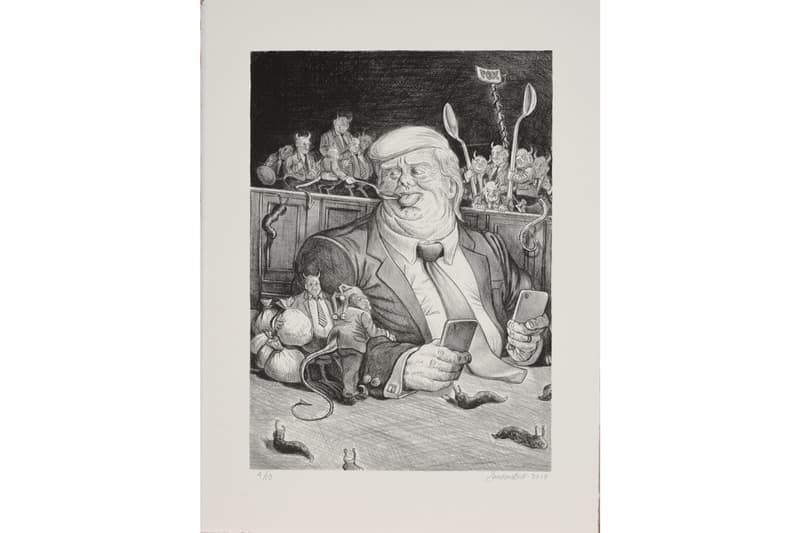 5 of 6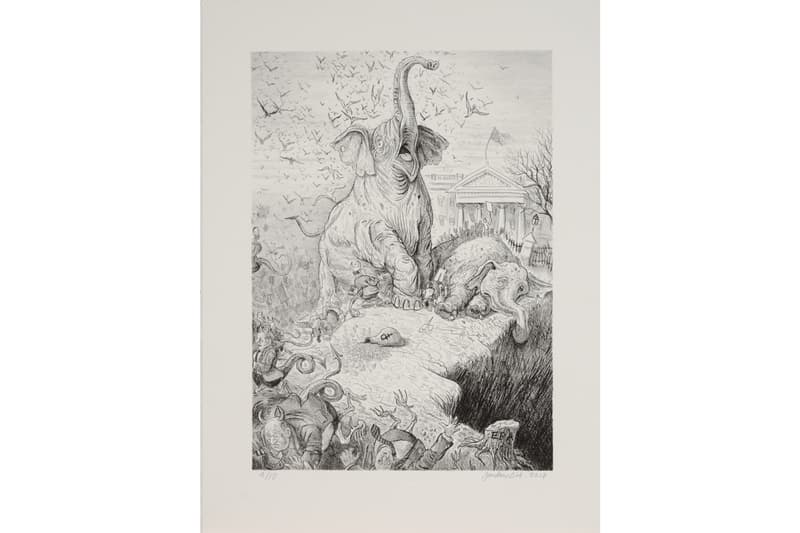 6 of 6
American artist Sandow Birk is an expert in restaging art from the past while injecting a contemporary twist to highlight socio-political issues. Highly intricate and vivid in color, Birk's works are present in a diverse array of media. After a hiatus, the artist has returned to painting to create a new body of work for a solo exhibition at P.P.O.W. Gallery in New York City. Entitled "Triumph of Hate," the series spotlights apocalyptic scenes of real-life occurrences that have taken place in American culture, as per the gallery. Subjects include: "the 2017 school shooting at Stonemason Douglas High School in Parkland, Florida; the 2017 mass shooting at the Route 91 Harvest Festival in Las Vegas; and the white supremacists' march in Charlottesville, Virginia; among other events," the gallery added. Collectively, the exhibition will display all-new paintings, woodblock prints, and lithographs that reference the aforementioned events.
"Triumph of Hate" will run from January 10 until February 9. Visit P.P.OW.'s website to learn more. Elsewhere in art, experimental artist Peter Gronquist will unveil new works at his upcoming solo exhibition in Unit London called "Shape Shifter."
P.P.O.W. Gallery
535 W 22nd St.
New York, NY 10011