Virgil Abloh Reveals Michael Jackson-Inspired Louis Vuitton FW19 Show Invite
Emblazoned with a poem by Abloh himself.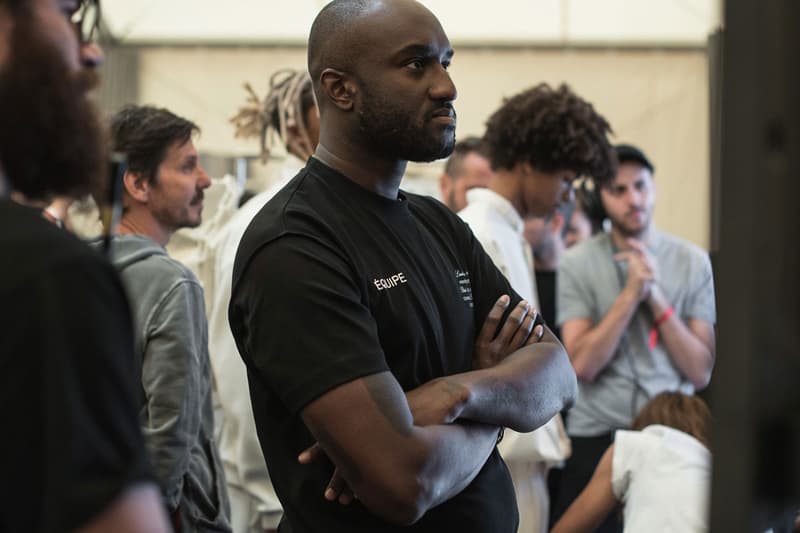 Virgil Abloh's eagerly-awaited Louis Vuitton debut is just about to hit LV stores around the globe, but not before the designer introduces his next collection for the Parisian luxury powerhouse. Abloh took to Instagram to tease the invitation to his follow-up runway: a white glove emblazoned with sequins in the vein of Michael Jackson's iconic single white glove.
The MJ nod is surprising, but hardly out of left field; Spring/Summer 2019's Wizard of Oz references tie neatly into Jackson's role of Scarecrow in The Wiz. On the palm of the glove invitation is a poem written by Abloh, his first "since a high-school homework assignment a million years ago," the designer notes on Instagram. A robotic voiceover in the teaser reads the prose out loud: "See, the thing is, there is only one. There was only one. Not me, but you; us. There was only one us."
More Michael Jackson nods are almost inevitable — stay tuned for the full presentation on January 17 and check out the clip below.
Most recently, Louis Vuitton's CEO affirmed that Abloh's debut release outsold the house's Supreme collaboration.