The Nike Adapt BB Brings Self-Lacing Tech To Basketball
Powered by your smartphone.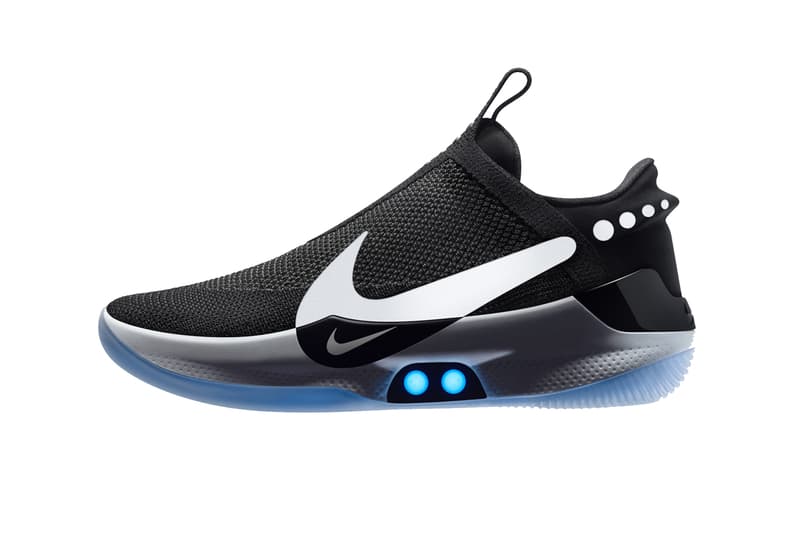 1 of 9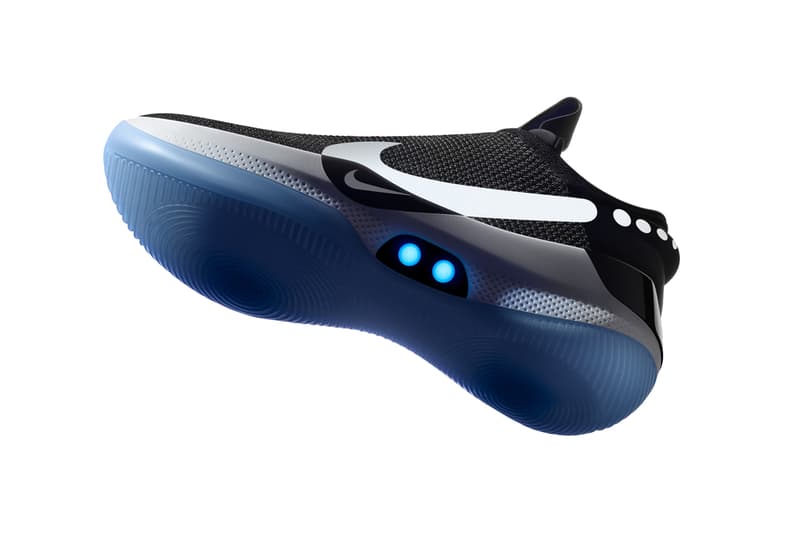 2 of 9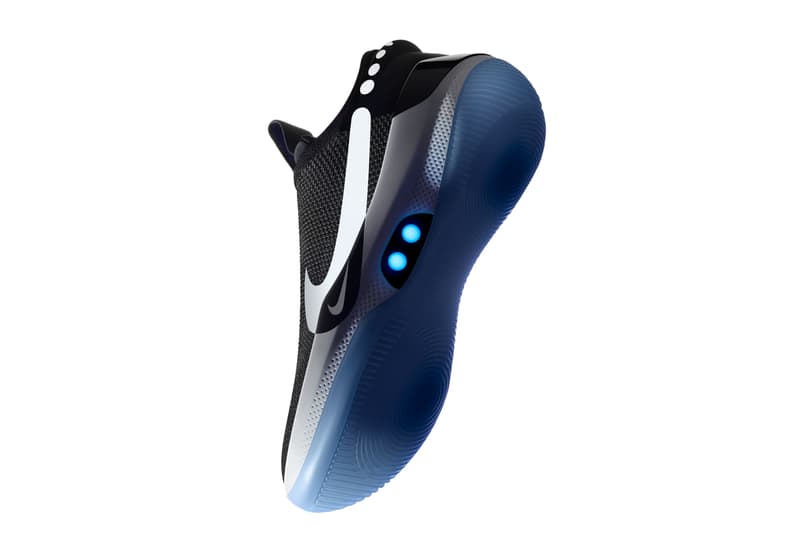 3 of 9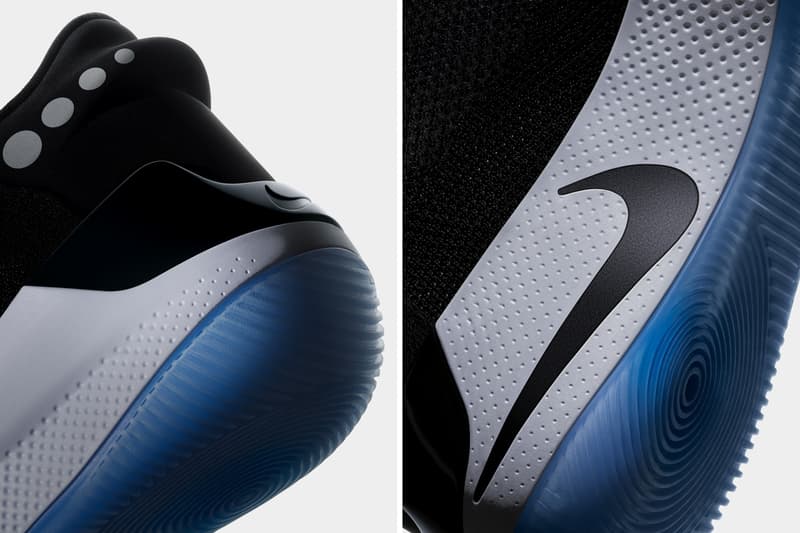 4 of 9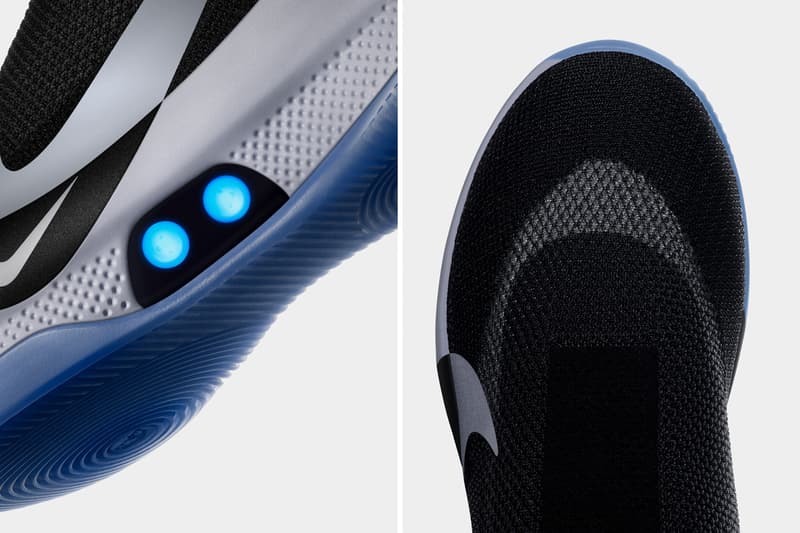 5 of 9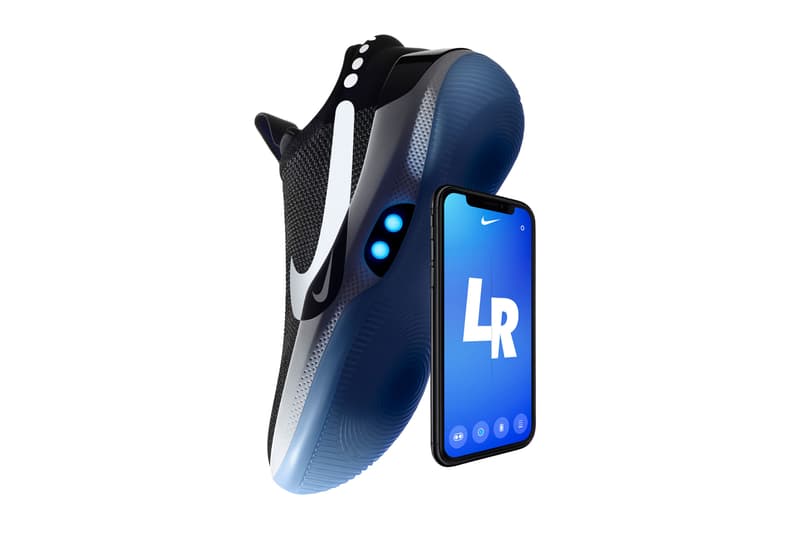 6 of 9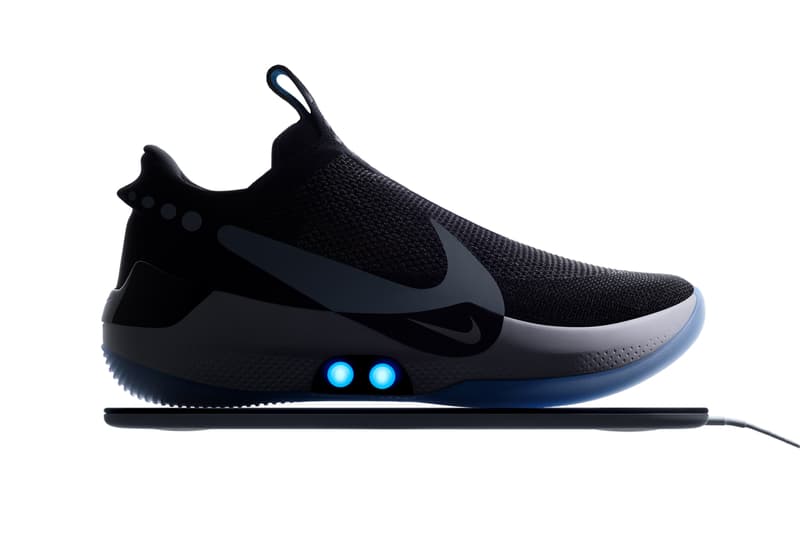 7 of 9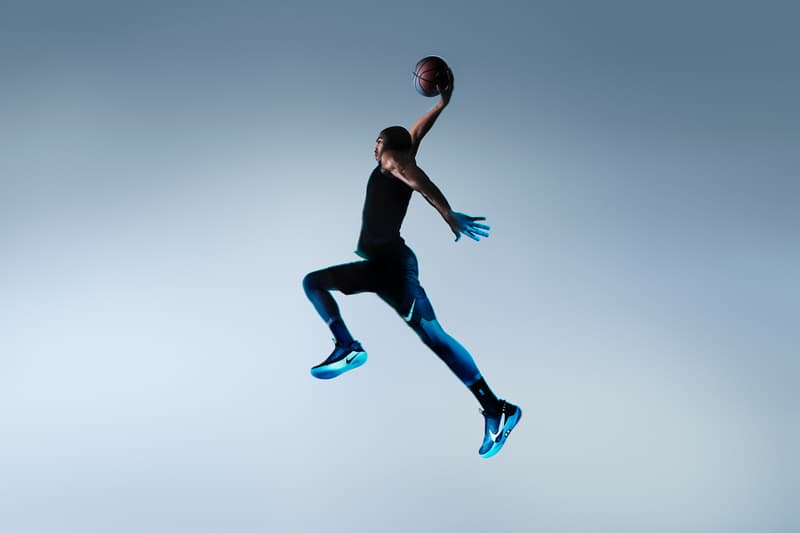 8 of 9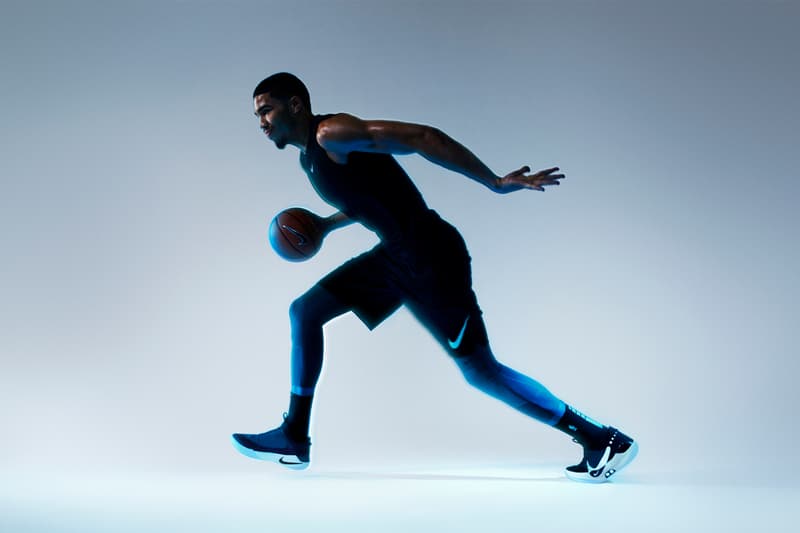 9 of 9
Today, Nike unveiled the Adapt BB, bringing the HyperAdapt's power-lacing system to the basketball court. The aforementioned tech will be powered by a mobile app with continually updated firmware to offer an array of truly custom fits.
"We picked basketball as the first sport for Nike Adapt intentionally because of the demands that athletes put on their shoes," says Eric Avar, Nike VP Creative Director of Innovation. "During a normal basketball game the athlete's foot changes and the ability to quickly change your fit by loosening your shoe to increase blood flow and then tighten again for performance is a key element that we believe will improve the athlete's experience."
Here's how it works: "when a player steps into the Nike Adapt BB, a custom motor and gear train senses the tension needed by the foot and adjusts accordingly to keep the foot snug. The tensile strength of the underfoot lacing is able to pull 32 pounds of force (roughly equal to that of a standard parachute cord) to secure the foot throughout a range of movement."
1 of 2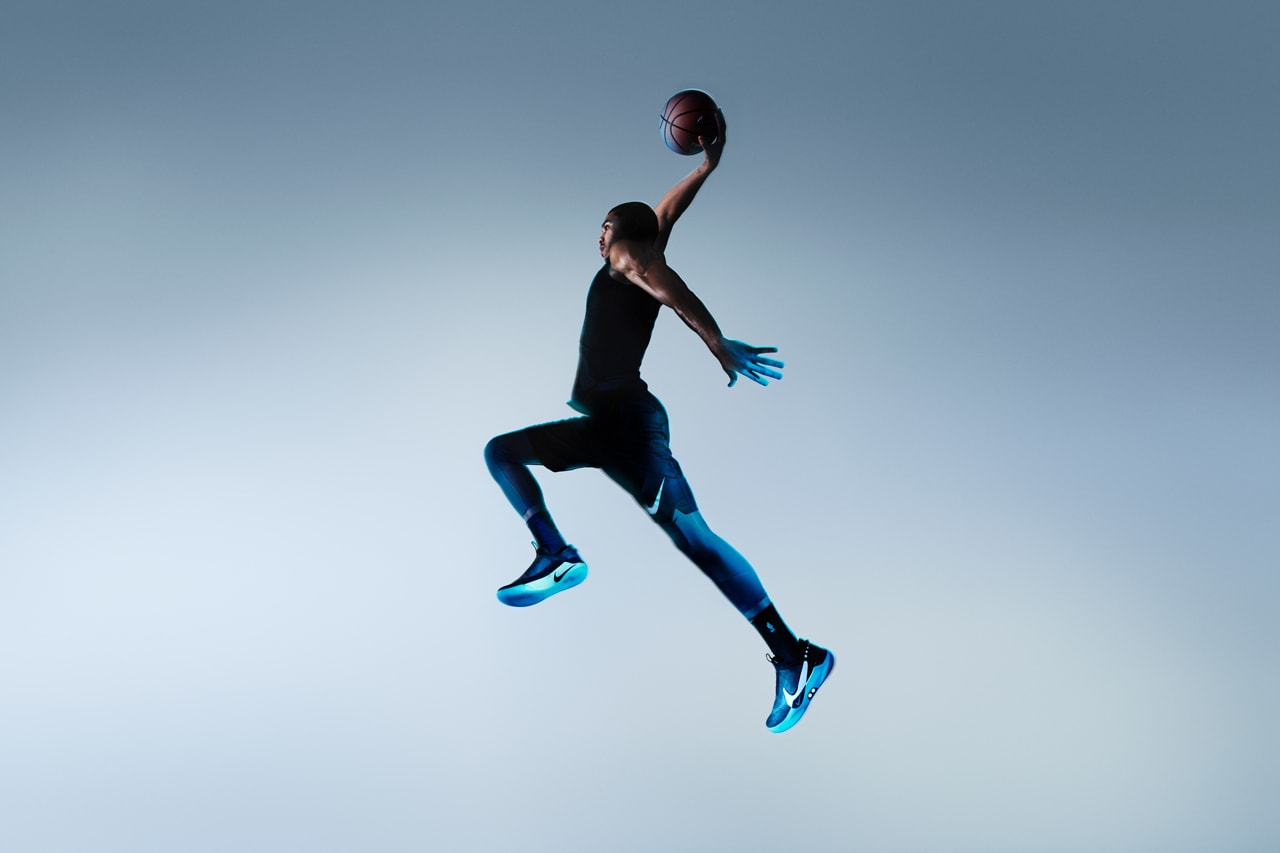 2 of 2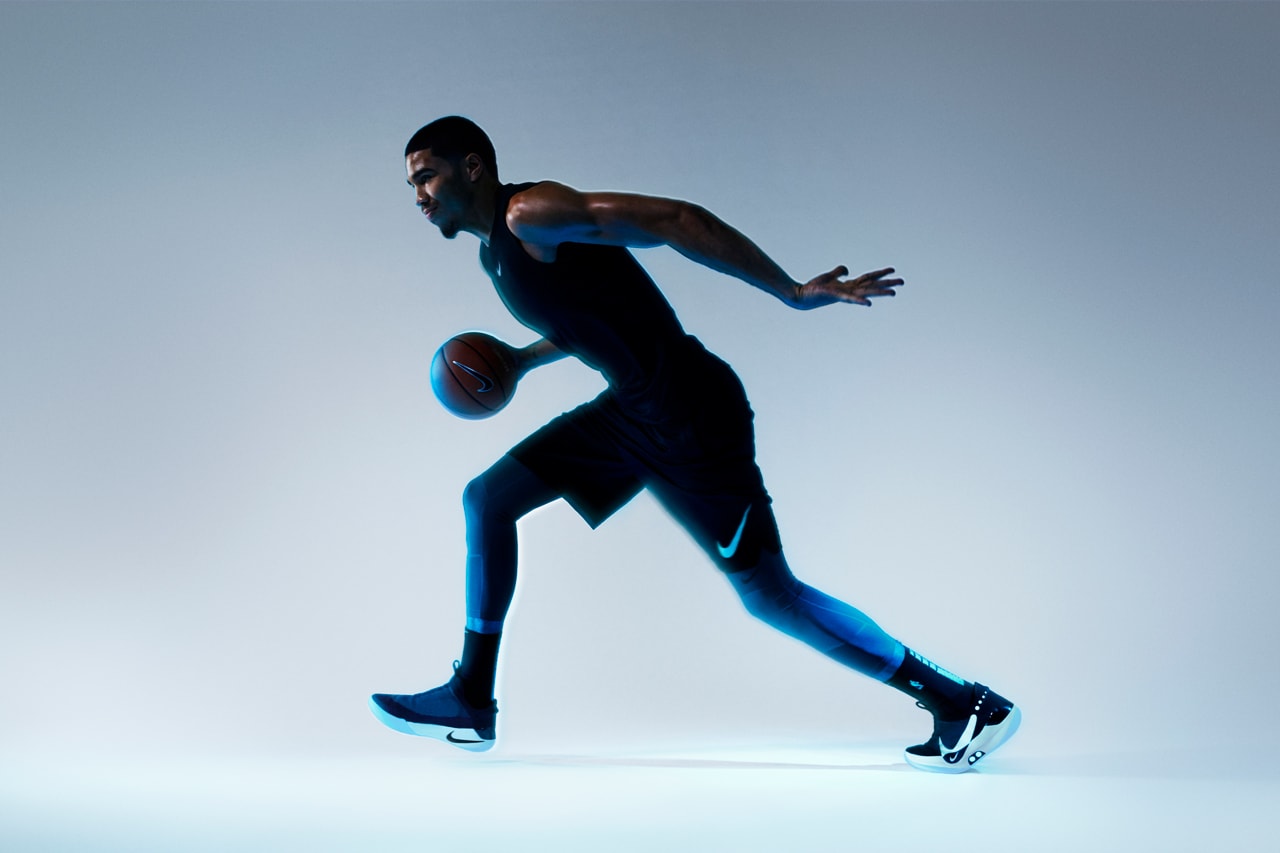 The player can then control this system, dubbed FitAdapt, via the two buttons at the midsole or with a smartphone. FitAdapt is able to save different fit settings for different moments of a game, including timeouts. Nike states that a "warmup" setting will be available in a forthcoming update, adding "players can opt into firmware updates for the FitAdapt technology as they become available, sharpening the precision of fit for players and providing new digital services over time."
Of course, Nike put the Adapt BB through a number of rigorous tests, and with the help of NBA superstars. "That the app allows the ability to put the shoe on and touch the button, change the colors, see the percentage on the battery…it's just cool," says Jayson Tatum of the Boston Celtics. Unfortunately, he didn't leave a comment on the performance of the model, but he does mention the ability to customize the lights.
Additionally, details include: an upper made with a high-tenacity Flyknit shell and a QuadFit mesh inner shell for a fit that conforms to the foot and stays snug; a charging mat; a full charge cycle that lasts 10-14 days; and low-battery alerts via light change and a soft E-flat major sound coming from the sole.
Jayson Tatum will sport the Nike Adapt BB tomorrow night when the Celtics take on the Toronto Raptors in Boston. The sneaker will be available on February 17, during All-Star Weekend, for $350 USD.
For more in the world of kicks, check out our roundup of the best sneakers releasing this week.