Nike's Colin Kaepernick Advert Leads to More Pieces Selling Out
The campaign continues to benefit the brand.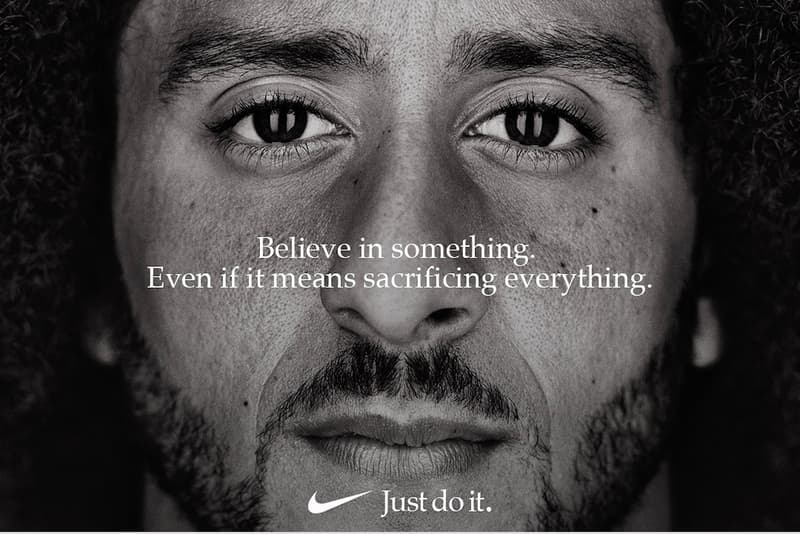 After stocks hit an all-time high and online sales rose by 31%, Nike is continuing to feel commercial benefits from its Colin Kaepernick advert. According to new research from Thomson Reuters Proprietary Research, the 10-day period after the advert was released saw Nike sell-out significantly more products than the corresponding period before the advert was revealed.
Between September 3 and September 13, Nike sold out 61% more of its products than in the 10 days leading up to the adverts release. The same period also saw Nike discount fewer products. The strong financial implications of the advert come after Nike's share price initially took a hit amidst threats of a boycott.
In other Nike news, the collaborative Off-White™ "Spooky Pack" has a new release date.