YG Calls Out American Airlines for Alleged Racism
He was reportedly kicked off a flight for "intoxication."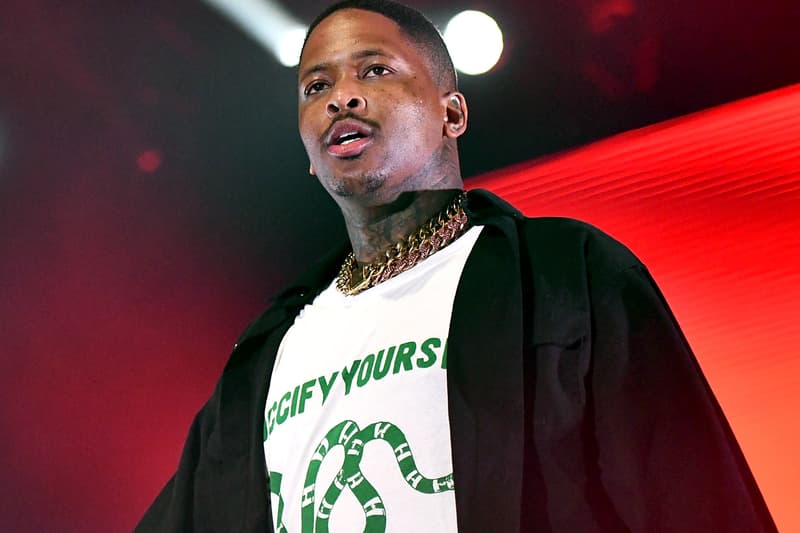 Following his removal from an American Airlines flight last night, YG has taken to Twitter to call out the company.
"F*ck American Airlines, they kicked me off the plane," YG says in a video posted to his Instagram and Twitter. "They kicked me out the plane, they said I'm drunk. I'm sober than a motherf*cker."
YG also reiterated his claims of racism on an Instagram caption. "F*ck American Airlines. Racist f*cks," the Compton rapper wrote. "I'm sober p*ssy's, yall racist. F*ck all yall."
According to TMZ, YG was kicked off a Los Angeles to New York flight "due to being intoxicated." The official Americans Airlines Twitter later responded to YG, writing, "In our culture, every interaction with a customer or team member should be grounded in respect. Please meet us in DMs with more info."
At the time of this report, YG and American Airlines have yet to come to a public resolution.
YG is currently on the road in support of his latest studio album, Stay Dangerous. The aforementioned LP debuted at No. 5 on the Billboard 200 with 56,000 equivalent album units sold.
Watch the claims in his tweet below. WARNING: Vulgar language.
Fuck @AmericanAir THEY RACIST pic.twitter.com/JshmySUa0k

— STAY DANGEROUS (@YG) August 14, 2018