Nicki Minaj Calls Out Travis Scott, Explains Harriet Tubman Remarks
She still believes 'Queen' debuted at No. 1.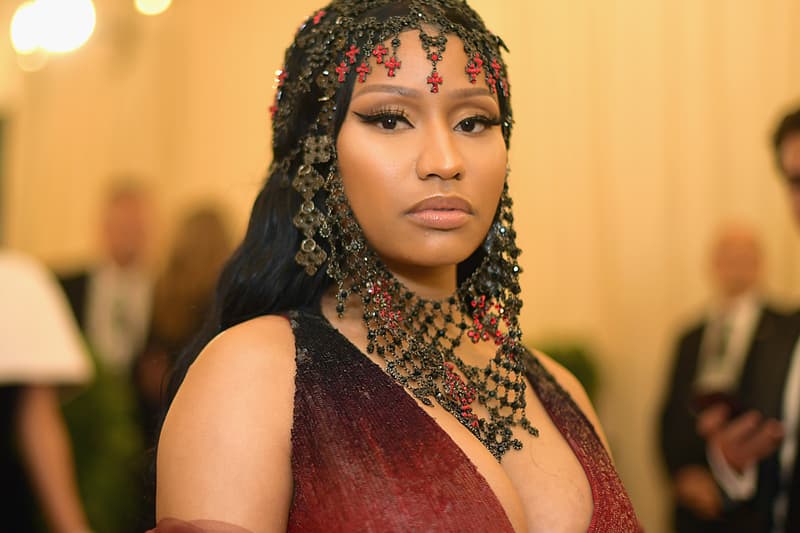 Last week, Nicki Minaj took to Twitter to dispute the most recent weekly sales projections for Travis Scott's Astroworld, claiming her new album Queen should have debuted at No. 1 during that week.
"Travis sold over 50K of these. With no requirement of redeeming the album! With no dates for a tour, etc. I spoke to him," Nicki Minaj tweeted, referring to non-album sales of items like tour passes with redeemable album downloads. "He knows he doesn't have the #1 album this week … Travis sold 200K in his first week of clothes alone. I spoke to him last night & he said he's been selling clothes b4 the music. Billboard says they'll change the rules cuz of this, so it should be changed now!"
Now, as promised, Nicki Minaj has taken to Queen Radio to use the Beats 1 program as a platform to elaborate on her frustrations.
"What we're not gonna do is have that Auto-Tune man selling f*cking sweaters telling you he sold half a million albums, because he f*cking didn't," Minaj said during today's episode of Queen Radio. "You stupid f*ck. You got your f*cking homeboy talking for you and you got your girlfriend selling tour passes. Stop it. Knock it the f*ck off." She later gave Travis Scott her own "award" for the "Hoe N*gga of the Week."
However, Nicki Minaj also downplayed any suspicions of a particularly-serious beef with Travis Scott. "Having said that, none of this is some serious anger shit. No—we are in a time right now where black music is prospering," Minaj adds. "And I am one of the people who, I'm so excited to see where rap has come from and where we are. But right is right and wrong is wrong."
Spotify previously denied Nicki Minaj's claims and released an official statement in the days following Nicki Minaj's initial tweets.
Along with the attacks directed towards Travis Scott, Nicki Minaj also clarified her recent Harriet Tubman remarks. "Ya'll gonna say I'm comparing myself to Harriet Tubman. Yes I am going to compare myself to strong black queens," she explains.
You can check out a rundown of some choice quotes from Nicki Minaj's latest Queen Radio show below, and tune in next week for episode five. Travis Scott has yet to respond to Nicki Minaj's latest remarks.
"Tekashi, I wanted him to perform with me at the #VMAs and somewhere along the line he didn't get approved to perform by the powers that be. I don't want anyone to think for a second that I wouldn't invite him to perform his hit record." #QueenRadio

— HYPEBEAST Music (@HYPEBEASTMusic_) August 21, 2018
"Ya'll gonna say I'm comparing myself to Harriet Tubman. Yes I am going to compare myself to strong black queens" #QueenRadio

— HYPEBEAST Music (@HYPEBEASTMusic_) August 21, 2018
"I was going to give the C–ksucker of the Day Award to Charlamagne but what he said was real. He said I was being a sore winner and I need to be grateful." #QueenRadio

— HYPEBEAST Music (@HYPEBEASTMusic_) August 21, 2018
"I love Kylie, I love Kim. I actually love all of them. I know that you guys are saying me and Baby Stormi have beef [laughs]. Yes we do. Now, this is what the fuck is happening today. Me against baby Stormi. We have this rivalry now." #QueenRadio

— HYPEBEAST Music (@HYPEBEASTMusic_) August 21, 2018