Travis Scott's 'ASTROWORLD' Beats Nicki Minaj's 'QUEEN' For No. 1 Spot
Minaj disagrees with the results.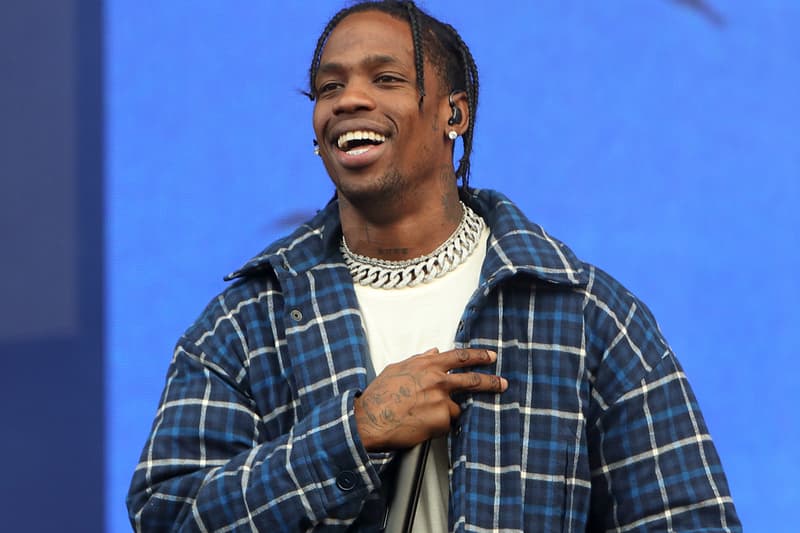 After some delay and much anticipation, Nicki Minaj released her album QUEEN earlier this month. Minaj publicly questioned the legitimacy of the projection results, telling her fans to wait until Sunday, August 19. Today, the first weeks number for her album's chart performance came in.
QUEEN came in second place on Billboard's Hot 200 chart, moving 185,000 equivalent album units (78,000 in traditional album sales). Coming in at No. 1 is Travis Scott's ASTROWORLD for a second straight week, with 205,000 equivalent album units moved (also 78,000 in traditional album sales).
Minaj was, however, skeptical of the results. Shortly after the news surfaced, Nicki stating that she has the No. 1 album in the US and that Scott's method of selling merchandise and tour tickets with ASTROWORLD should not count towards album sales. See her tweets below.
Travis sold over 50K of these. With no requirement of redeeming the album! With no dates for a tour, etc. I spoke to him. He knows he doesn't have the #1 album this week. I love my fans for the #1 album in AMERICA! I'll explain on #QueenRadio 4 albums in, #1 in 86 countries ♥️ pic.twitter.com/CiYEuczgm3

— QUEEN (@NICKIMINAJ) August 19, 2018
My first album sold 400K. No one is doing that with debut albums now. So I'm so grateful. I lost out on 12 hours of sales and did 200K in one week after I was supposedly cancelled. I bit my tongue last #QueenRadio but I won't On Tuesday. I love you guys so much

— QUEEN (@NICKIMINAJ) August 19, 2018
I looked at the numbers the Carters, Kanye, Nas, etc recently did. Travis sold 200K in his first week of clothes alone. I spoke to him last night & he said he's been selling clothes b4 the music. Billboard says they'll change the rules cuz of this, so it should be changed now!

— QUEEN (@NICKIMINAJ) August 19, 2018
I put my blood sweat & tears in writing a dope album only for Travis Scott to have Kylie Jenner post a tour pass telling ppl to come see her & Stormi. lol. Im actually laughing. #Queen broke the record of being number 1 in 86 countries. Thank Jesus & thank you to my fans.

— QUEEN (@NICKIMINAJ) August 19, 2018
Spotify put drake's face on every playlist but told me they'd have to teach me a lesson for playing my music 10 mins early on #QueenRadio. Even tho they've been giving away my music for free for years & I am one of the top Spotify artists of all time.

— QUEEN (@NICKIMINAJ) August 19, 2018
Spotify had to teach me a lesson but rewarded the man who has had an Apple radio show the longest; inadvertently helping the Apple platform the most. Oh I can't wait for #QueenRadio on Tuesday. They took away my promotion they had promised for the 1st cpl days b/c of this. #Queen

— QUEEN (@NICKIMINAJ) August 19, 2018