Madonna Never Planned to Pay Tribute to Aretha Franklin at 2018 VMAs
Saying a commemoration would be "impossible in two minutes."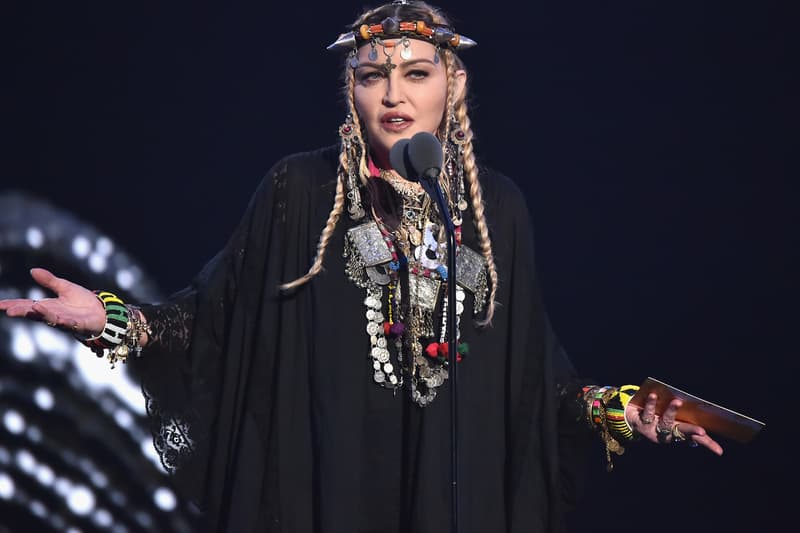 Madonna addresses the backlash over her remarks about the late Aretha Franklin at the 2018 MTV Video Music Awards. She took to Instagram to touch on the situation by posting a photo of herself with video of the year winner Camila Cabello.
"And just to clarify: I was asked to present the video of the year by MTV!" Madonna wrote on Instagram. "And then they asked me to share any anecdotes I had in my career connected to Aretha Franklin!" Having added: "I shared a part of my journey and thanked Aretha for inspiring me along the way. I did not intend to do a tribute to her! That would be impossible in two minutes with all the noise and tinsel of an award show. I could never do her justice in this context or environment."
Last night (Aug. 20) before presenting the "Video of the Year," Madonna gave a speech about the legendary Queen of Soul, Aretha Franklin, who passed away last week at the age of 76 after battling advanced pancreatic cancer. She explained how a cappella cover of Franklin's "(You Make Me Feel Like) A Natural Woman" helped start her music career.
Social media exploded, with many feeling that the "tribute" was self-centered and also accused her of cultural appropriation because of her outfit. Madonna — who celebrated her 60th birthday in Malawi and Morocco — was dressed in traditional African garb.
You can read her full speech here.