ACRONYM x Nike Prestos Release Unexpectedly, Errolson Hugh Teases Restock
There may be more ACRONYM x Nike collaborations.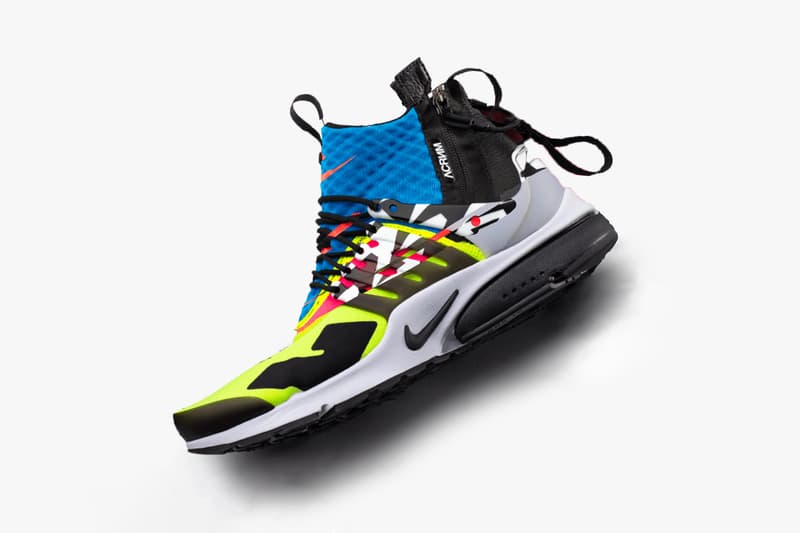 ACRONYM's latest Nike Presto collaboration has fans clamoring for the boldly-patterned sneakers since they were first teased. However, they suddenly released today with little-to-no warning. Above is the image presented to people lucky enough to have a chance at the shoe, which required them to scratch off the design to reveal the desired sneaker.
If you missed out on the sudden release, have no fear; ACRONYM's designer Errolson Hugh has issued a promo video essentially confirming a restock. In the roughly minute-long clip, Hugh is a cyborg described as "the next step in human evolution." His clones work in the Presto Corporation's laboratory, shaking each others hands, assembling puzzles, and — most importantly — showing off the upcoming collaborative Presto. "Exclusively engineered in the Nike lab," according to a female voiceover, the sneakers are "full of human potential."
According to Hugh, the sneakers' restock date has been delayed to September 20; he also teased more upcoming sneaker collaborations in the future, as you can see below.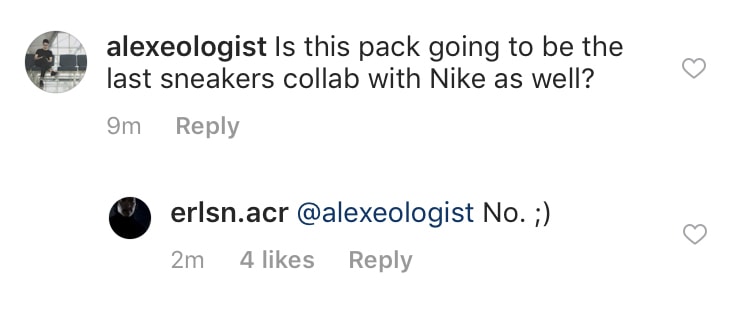 Meanwhile, Patta has canceled its forthcoming ACRONYM x Nike Presto raffle.