Brockhampton Announces New Album 'Iridescence'
It was made in London.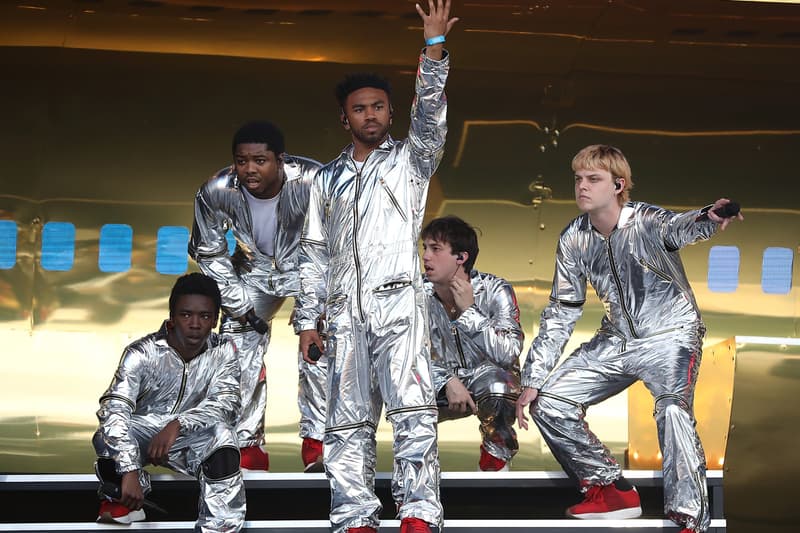 Brockhampton will release their fourth studio album Iridescence in September. The group took to social media to make the announcement and revealed that they created the album in London. Kevin Abstract also took to Twitter to add to the announcement, saying, "I just want us to keep making stuff we're proud of and put it out when we're ready. I mean it from the bottom of my heart when I say, 'thank you for your patience.'"
Previously, the group had previously announced albums titled Team Effort and Puppy, but all projects were put on hold when former member Ameer Vann was accused by multiple women of being "emotionally manipulative and mentally abusive." As a result, Vann was dismissed from group in May. The remaining members of Brockhampton told their fans that they "do not tolerate abuse of any kind."
"This not a solution to their suffering, but we hope this is a step in the right direction," they wrote. "We are going to cancel the remaining dates of our current US tour to go home and regroup." After Vann's departure, the group have dropped their singles "1997 DIANA," "1998 TRUMAN," and "1999 WILDFIRE."
See the album announcement below and stay tuned for more from Brockhampton.
— BROCKHAMPTON (@brckhmptn) August 26, 2018
brand new music brand new feelings iridescence

— kevin abstract (@kevinabstract) August 26, 2018
not tryna lead anyone on or anything i just want us to keep making stuff we're proud of and put it out when we're ready i mean it from the bottom of my heart when i say thank you for your patience. iridescence

— kevin abstract (@kevinabstract) August 26, 2018
i don't know if i would have been able to write another record if we didn't come to europe – thanks for all the positive love man it was surreal this year has been one long ass dream. iridescence

— kevin abstract (@kevinabstract) August 26, 2018