Birdman Publicly Apologizes to Lil Wayne at Lil' Weezyana Fest
Watch it go down here.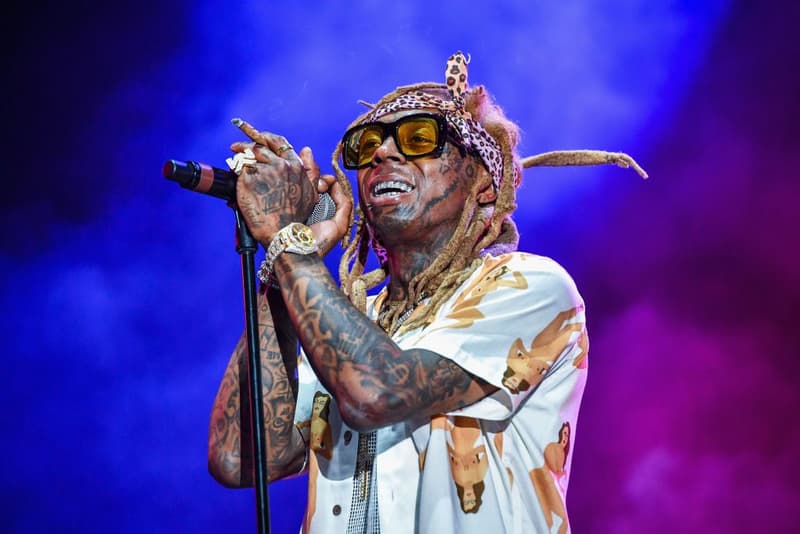 This year's Lil Weezyana Fest took place on Saturday night where Lil Wayne celebrated the tenth anniversary of his most commercially successful album, Tha Carter III.
To the audience's surprise, Birdman hit the stage to stand alongside Lil Wayne and publicly offered an apology. "It feels amazing to be home f*cking with my son, I love that n*gga to death," Baby said. "I don't know what y'all know but I know what the f*ck I know and I know how I feel about what I know," Birdman told the crowd. "I knew this day was gon' come but I ain't know when it was gon' come. But this n*gga right chea? The best n*gga, the realest n*gga, the illest n*gga. And I wanted to apologize to my n*gga worldwide."
Immediately following the apology, Birdman and Lil Wayne performed Big Tymers' classic hit "Still Fly." Baby and Weezy's relationship has been strained for years; in June, Wayne finally reached a settlement with Cash Money Records. However, the are still no signs that his album Tha Carter V will arrive anytime soon.
Watch the apology below and stay tuned for more from Weezy F. Baby.
Birdman Apology. pic.twitter.com/m0ZVzeE85m

— Elliott Wilson (@ElliottWilson) August 26, 2018