Azealia Banks' Feud With Elon Musk and Grimes Involves Dropping Acid and Twitter
A strange story to say the least.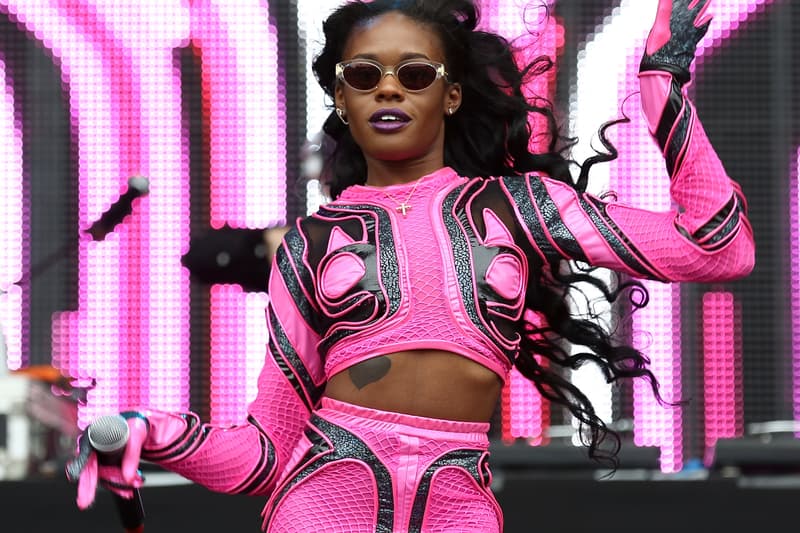 Azealia Banks went on social media and shared one of the most bizarre stories of the year. According to Azealia Bank's Instagram Story from Sunday night, she explained that she was alone in Elon Musk's house, claiming the billionaire tech giant was reportedly tripping on acid.
The rapper was invited by Grimes, Elon's current partner, to come over to Musk's house in L.A. to work on music together. When Banks arrived, she shared that Grimes was preoccupied for the entire weekend taking care of Musk after he sent out a tweet about making Tesla a private company with shares starting at $420 USD. She claims that he tweeted that decision while on drugs. Banks described the experience as something like an "episode of Get Out."
She continued to post on her Instagram Story on Monday morning, calling Elon Musk a "beta male" who "took steroids and got hair plugs to convince himself he was an alpha." Banks told a Business Insider reporter that she overheard Musk panicking on the phone, "scrounging for investors."
Elon Musk claims he has never met Azealia Banks, according to a report by Gizmodo.
Read the corresponding tweets below.
Azealia Banks exposing Elon Musk for tweeting while on Acid.. while she was waiting for Grimes at her home … whewwww lord ? pic.twitter.com/i9BXWWrLAD

— sadhoeflo (@sadhoeflo) August 13, 2018
Just when you think it doesn't get crazier than Elon vs. the shorts, you find out about the Azealia Banks Vs. Grimes/Elon craziness and realize THERE COULD BE SO MANY MORE LEVELS OF CRAZY TO GO.$TSLA pic.twitter.com/A5YEqwXbP1

— Jeremy C. Oweñs (@jowens510) August 13, 2018
She kept going. pic.twitter.com/YF8PX56dm3

— Jeremy C. Oweñs (@jowens510) August 13, 2018