'Narcos: Mexico' With Michael Peña & Diego Luna Gets First Look & Official Plot Details
Going back to the origins of the Mexican drug trade.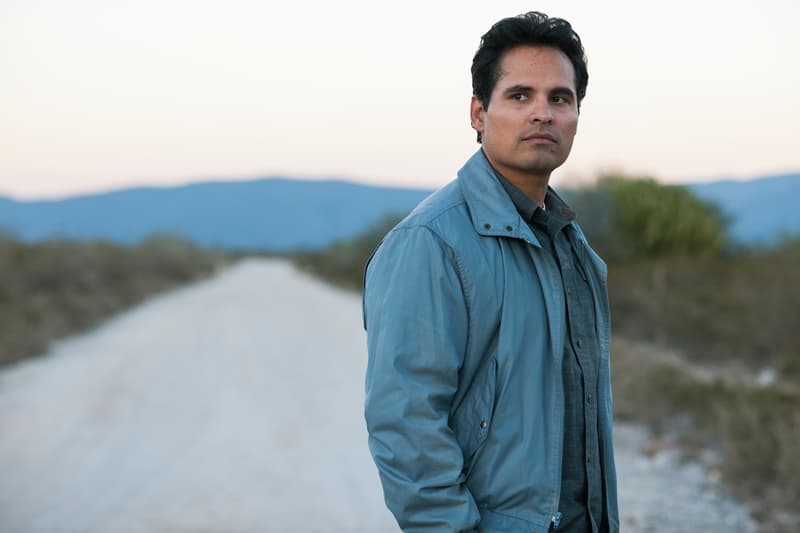 1 of 2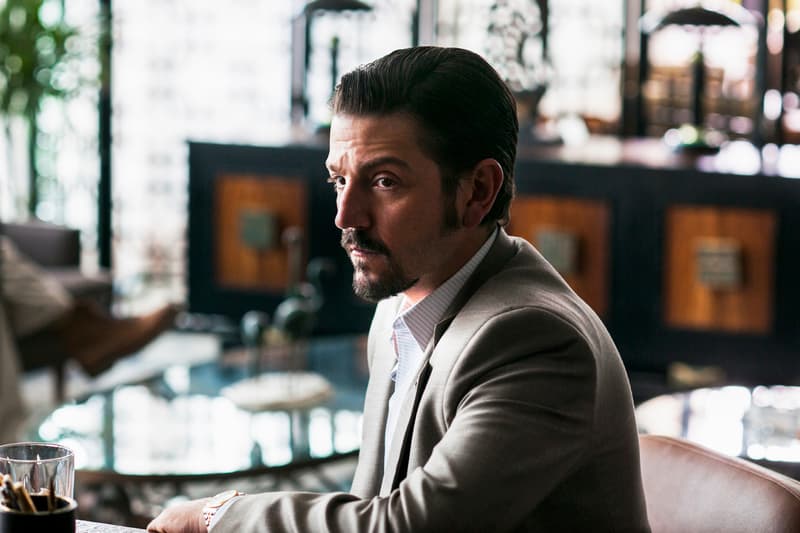 2 of 2
Brazil actor Wagner Mora as Pablo Escobar is no more, and actors Michael Peña and Diego Luna are next to star in Narcos' fourth season. Today, we have our first look at the two alongside a plot synopsis and a new name for the Netflix series – Narcos: Mexico.
The season marks the second collaboration between Peña and Luna, as Luna previously cast Peña in his 2014 English language directorial debut Cesar Chavez. In this new season, Luna will portray the Guadalajara cartel patriarch, Miguel Ángel Félix Gallardo, the real-life figurehead who essentially established the Mexican drug trade. Meanwhile, Peña will play Kiki Camarena, an undercover DEA agent planted in the very same cartel.
The official synopsis states:
"Narcos: Mexico will explore the origins of the modern drug war by going back to its roots, beginning at a time when the Mexican trafficking world was a loose and disorganized confederation of independent growers and dealers. Witness the rise of the Guadalajara Cartel in the 1980s as Félix Gallardo (Diego Luna) takes the helm, unifying traffickers in order to build an empire. When DEA agent Kiki Camarena (Michael Peña) moves his wife and young son from California to Guadalajara to take on a new post, he quickly learns that his assignment will be more challenging than he ever could have imagined. As Kiki garners intelligence on Félix and becomes more entangled in his mission, a tragic chain of events unfold, affecting the drug trade and the war against it for years to come."
The announcement follows Pablo Escobar's family suing and threatening Netflix for his portrayal, and the subsequent death of a location scout two weeks later. Check out the gallery above and share your thoughts below.
In related news, Jesse Pinkman and Walter White reunite for a good cause and for Breaking Bad's 10th anniversary.