Pablo Escobar's Family Is Suing Netflix Over 'Narcos'
The network could be on the hook for $1 billion USD.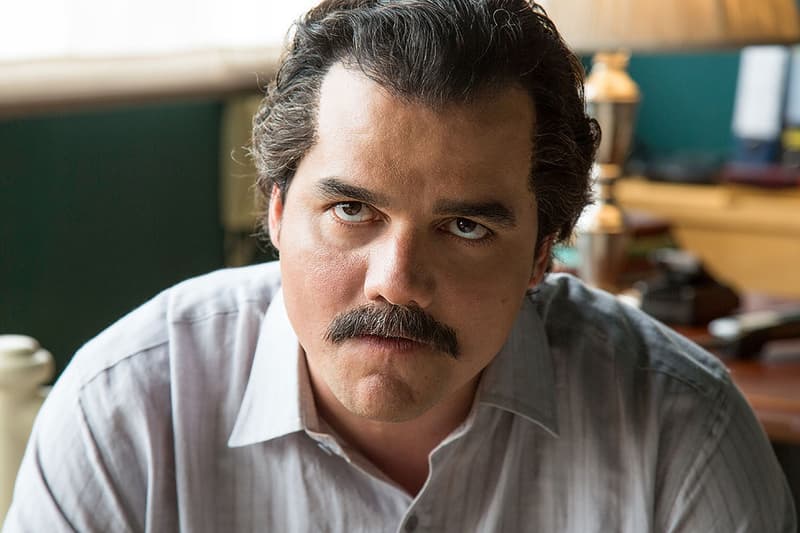 Netflix is in some hot water in regards to one of its biggest original shows, Narcos. According to the Hollywood Reporter, the network is currently in a heated trademark dispute with the family of Pablo Escobar, the central focus of the show's plot. Escobar's 71-year-old brother Roberto De Jesus Escobar Gaviria is demanding a payment of $1 billion USD from Netflix for intellectual property violations. Gaviria also suggested that Netflix isn't cut out to film in certain parts of Colombia and Mexico, saying it would be worth its time to hire "hitmen…as security." This comes just two weeks after Narcos location scout Carlos Munoz Portal was killed in a rural area north of Mexico City while on the job. Gavaria also says the network isn't equipped to deal with the serious subject matter that is the life of Pablo Escobar.
I don't want Netflix or any other film production company to film any movies in Medellin or Colombia that relates to me or my brother Pablo without authorization from Escobar Inc. It is very dangerous. Especially without our blessing. This is my country.
Gaviria went on to say that Netflix "Sent us a long letter to threaten us." Prepared by Los Angeles-based law firm Sheppard, Mullin, Richter & Hampton LLP, the letter states that lawyers for Narcos Productions, LLC (NPL) contend that without NPL's "knowledge or consent, on Aug. 20, 2016, Escobar filed use-based applications to register the marks NARCOS and CARTEL WARS with the [U.S. Patent and Trademark Office] covering a range of goods and services."
The letter goes on to call these claims "fraudulent," saying "Escobar claims that it has used NARCOS in connection with things like 'operating a website' and 'game services provided online from a computer network' since Jan. 31, 1986. However, the internet had not been developed for widespread consumer use in 1986, nor was the capability to provide audiovisual works nor game services available at that time."
Gaviria went on to say that if Netflix fails to pay the requested fee, he and his company Escobar Inc. will "close their little show." We'll keep you updated on any new developments.