The Best New Tracks of The Week: Travis Scott, Smooky MarGielaa, A$AP Rocky and More
Put these on your weekend playlist.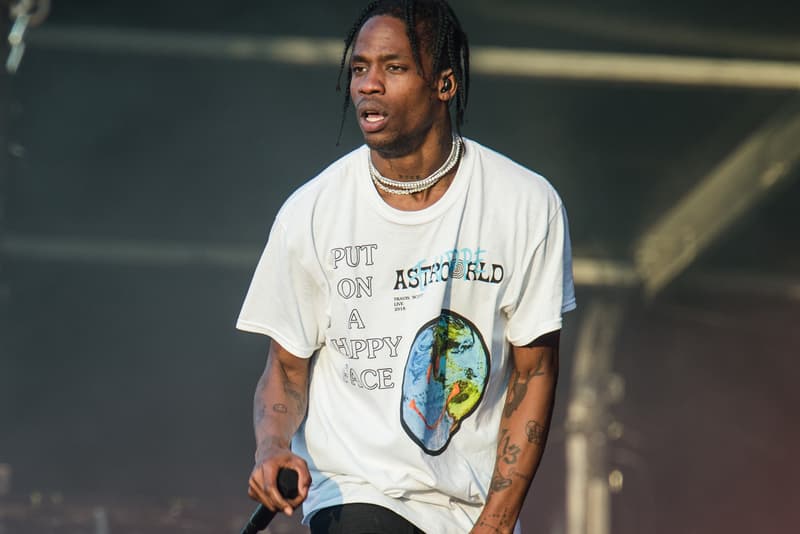 Alongside our latest HYPEBEAST Mix with Apex Martin, it was a great week for music in terms of singles. Some of music's biggest names came through this week with new releases that included the likes of Future, Travis Scott, Metro Boomin, Young Thug and PARTYNEXTDOOR amongst others. Music goers also got to see a more personal side of JAY-Z this week when he stopped by BBC Radio 1's Live Lounge where the rap mogul performed a live solo rendition of "Numb/Encore" to pay tribute to his late friend, Chester Bennington of Linkin Park.
Music fans around the world also had the chance to witness a cultural moment when Pharrell shared an impromptu, yet powerful speech regarding racial inequality and social injustice during VH1′s Hip Hop Honors ceremony. Also last, but certainly not least, a collaborative project between Lil Uzi Vert and Playboi Cart maybe coming sooner than we all think so stay tuned and check out our picks from the week below.
A$AP Rocky, A$AP Twelvyy & Karmah – "Smoking Dope"
After hints of a new album on the way, a Reddit user managed to unearth this new A$AP Rocky track featuring A$AP Twelvyy and Karmah called "Smoking Dope." The Trip Dixon-produced cut could very well be one of the first drops off his rumored forthcoming album set to release this year. Check it out down below.
The Jet Age of Tomorrow featuring Syd – "The Long Way Home"
The glory days of Odd Future may be long gone, but one of their subgroups is still flourishing after all these years. This week, The Jet Age of Tomorrow dropped a new project with some assistance from Earl Sweatshirt, Syd, Steve Lacy and Zack Villere. Check out the Syd-assisted track below.
Metro Boomin & Travis Scott – "Blue Pill"
Metro Boomin celebrated his 24th birthday in style by releasing a new collaboration with Travis Scott earlier this week. Titled "Blue Pill," the hard-hitting track features Metro's signature melodic style and drum lacing, which serves as a perfect backdrop to La Flame's auto-tuned vocals. Check it out below.
Berdmajik – "Circles"
Donnie Felton, otherwise known as the brainchild behind Philadelphia's Berdmajik, released a new video this week for his new single, "Circles." The song was influenced by people who let their "insecurities keep them from being real with each other" he tells us through email. Check it out below and watch the music video here.
AR featuring Thouxanbanfauni, Moe, Yung Gleesh & Keith Ape – "Drop"
Marino Gang sound-maestro, AR continues his onslaught of releases following his official remix of The Weeknd's "Reminder" with A$AP Rocky and Young Thug last month. His latest offering brings together several SoundCloud luminaries for a massive squad cut called, "Drop." Check out the DJ Nick exclusive below.
Marilyn Manson – "KILL4ME"
The iconic rocker is continuing his comeback trail, especially after news got out that he was working with Lil Uzi Vert on his new album. Check out his new single below.
Young Thug & DJ Carnage – "Liger"
Young Thug and DJ Carnage officially dropped their Young Martha EP this week, following months of silence. The project is four tracks deep, but one of standout cuts for certain is "Liger." Stream the track below.
PARTYNEXTDOOR – "Own up to Your Sh*t"
PARTYNEXTDOOR shared a free track this week on his newly launched website. Titled "Own up to Your Shit," the track joins the fold of free music from PARTY as of late, and we can only hope this means a project is in the works, listen in below.
Smooky MarGielaa – "Money Talk"
After making his presence felt on A$AP Mob's latest project, Smooky MarGielaa continues building with a steady flow of solo releases. The 15-year-old artist recently linked up with producer 16yrsold on his latest track, "Money Talk," listen in below.
Juicy J featuring $uicide Boy$ – "That Ain't You"
Juicy J's Highly Intoxicated mixtape dropped this week and as Uncle Juice always does, he came through with heaters. The 18-track project has a staggering lineup of features from T-Shyne, A$AP Rocky, Cardi B, Rick Ross, Wiz Khalifa and more. The project also has production by Southside, TM88, Wheezy and Mike WiLL Made-It as well as The $uicideboy$. Check out "That Ain't You" below.
Be sure to check out our previous music roundups for the best drops of weeks past.