Christopher Raeburn Has A Chameleon Shaped Bag You Can Buy Now
Wear your pet.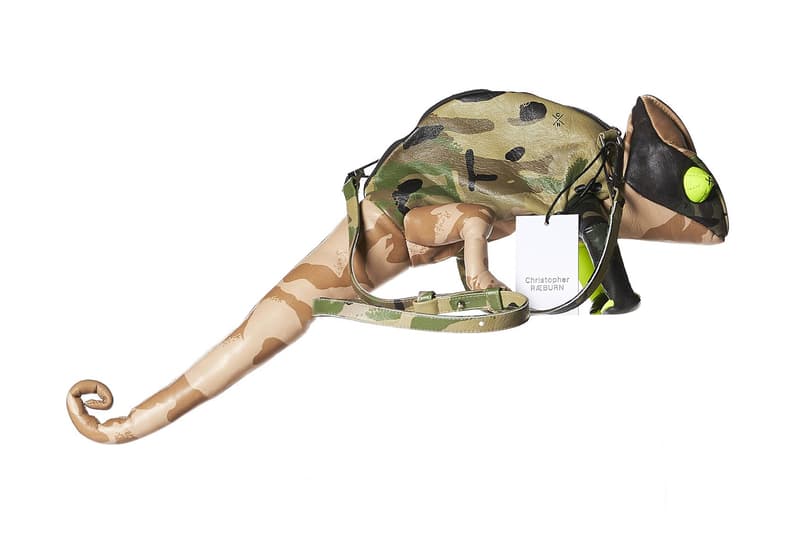 Earlier this week, Christopher Raeburn teamed up with PORTER for a small bag capsule for the Fall/Winter 2017 season. Now, another high-quality Raeburn accessory surfaces.
For its latest offering, we're being treated to a very unique, unorthodox bag. Eschewing the traditional, minimal accessories we've been seeing in recent months, the company delivers an "anatomical chameleon" piece. Presented in a multi-camouflage and desert camouflage design, the Chameleon Companion Bag boasts 100% leather construction and a "central zip closure" and "narrow shoulder strap" combination.
You can take a look at Christopher Raeburn's Chameleon Companion Bag above, while the item can be yours for $915.00 USD here.
This past summer, Christopher Raeburn revealed plans for a military-inspired collaborative collection with Eastpak.