Nike to Release Eliud Kipchoge's Latest Zoom Vaporfly Elite
Only 99 pairs will be made available.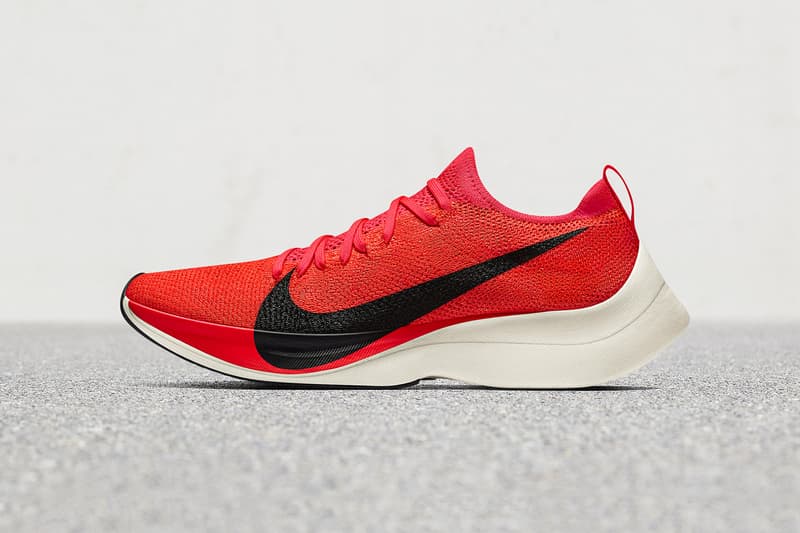 World class marathon runner Eliud Kipchoge will attempt to make history this weekend and run a complete 42-kilometer marathon in under two hours. In order to perform at the best level he possibly can, Nike has gifted the Kenyan runner with his own pair of Zoom Vaporfly Elites. Made specifically for Kipchoge's needs, the shoe is constructed with a custom fiber plate and Nike's signature ZoomX foam. This allows for optimal foot comfort and a lightweight feel that won't hinder Kipchoge's endeavor.
While Nike originally made the shoe specifically for Kipchoge, running enthusiasts will have their chance to purchase the premier piece of footwear for themselves. Runners in Austria, Belgium, Denmark, Finland, France, Germany, Ireland, Italy, Netherlands, Spain, Sweden, Luxembourg and the United Kingdom can choose to complete a Just Do It Sunday run on September 24 through the NRC app. If completed, the app will send a push notification that will let those select users know that one of the 99 pairs made is available. In addition to this, the shoe will be available for a limited time in Nike's Berlin location for €500 EUR (just under $600 USD).