UPDATE: Cleon Peterson Launches Two Exclusive Prints at Over The Influence LA
Entitled 'OUT FOR BLOOD' & 'TO FIND THE TRUTH.'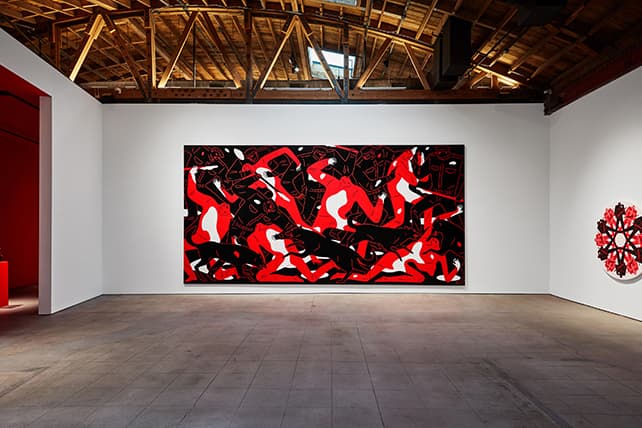 1 of 9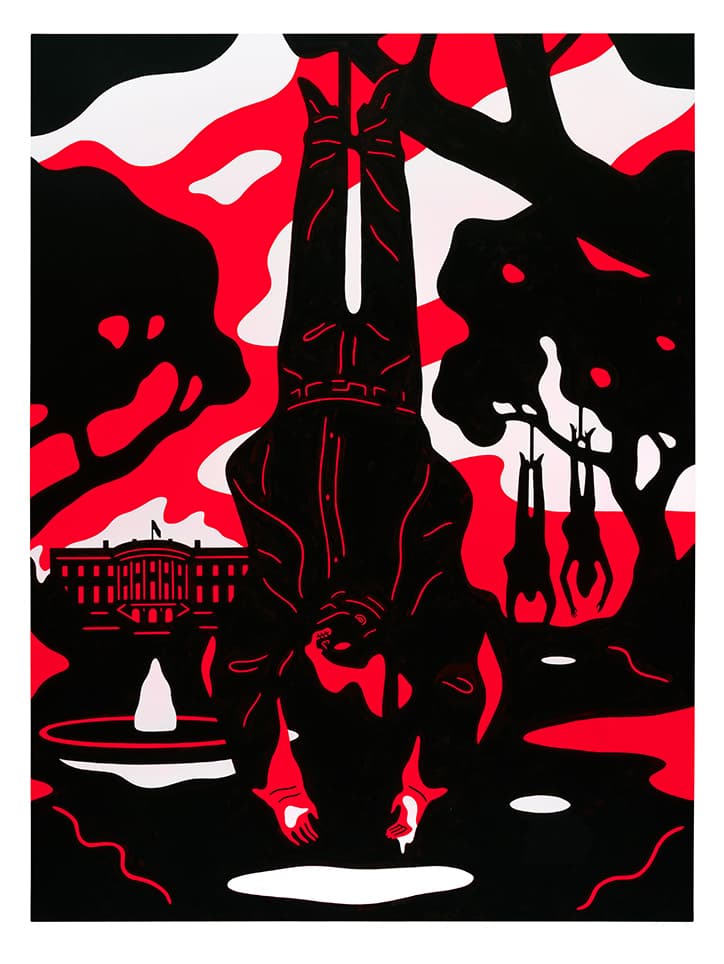 2 of 9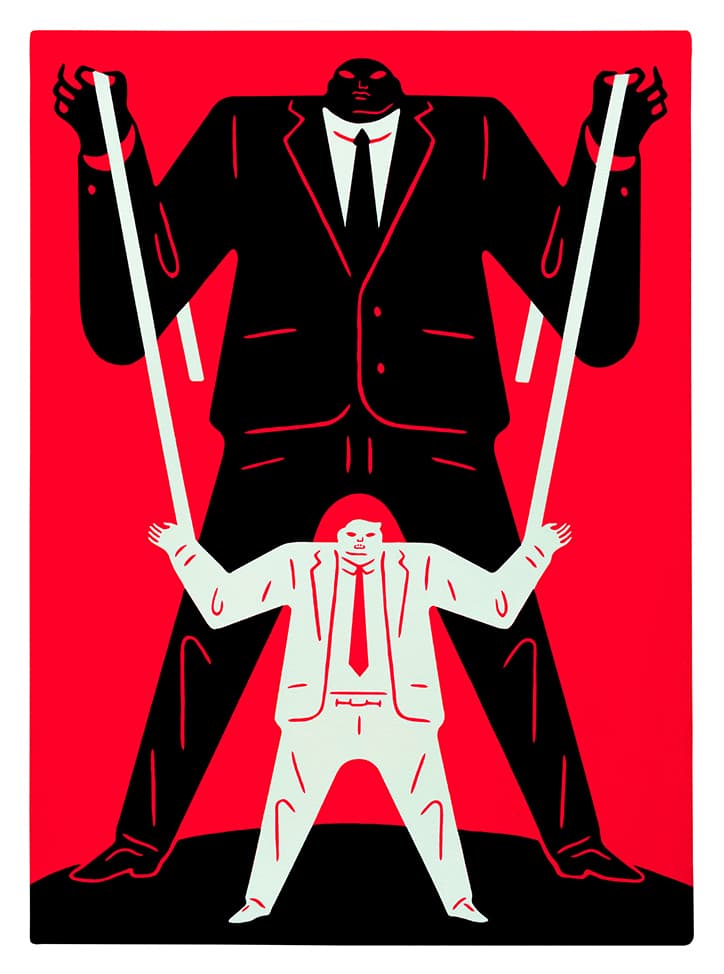 3 of 9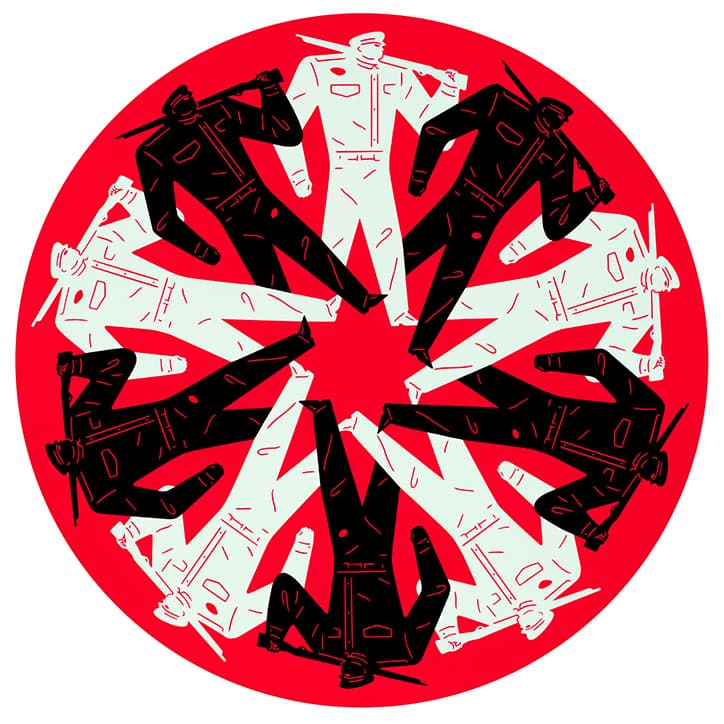 4 of 9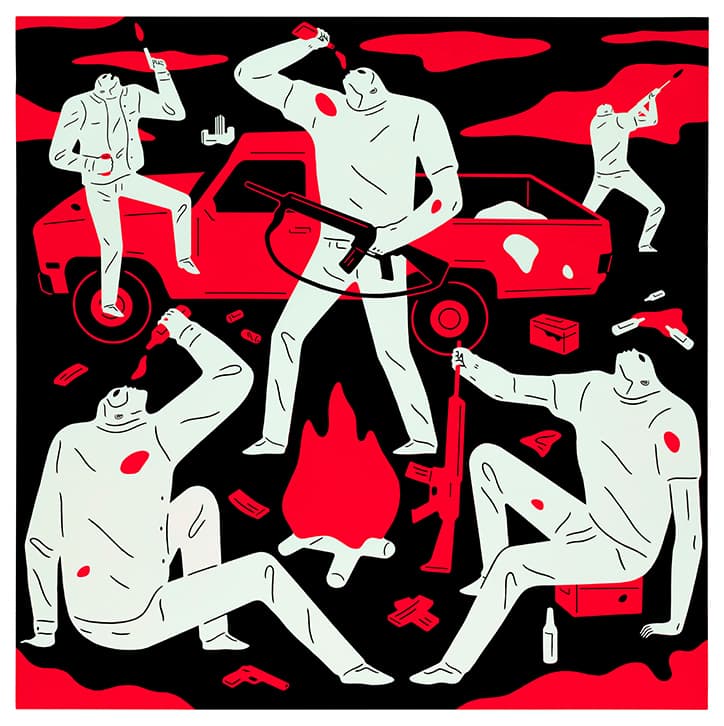 5 of 9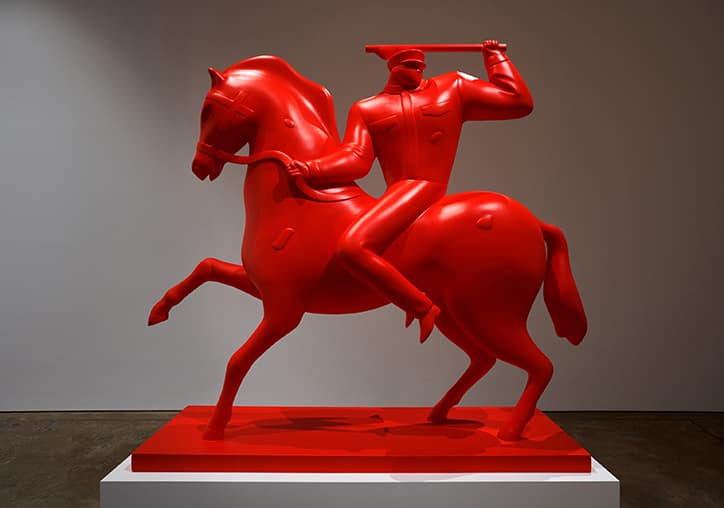 6 of 9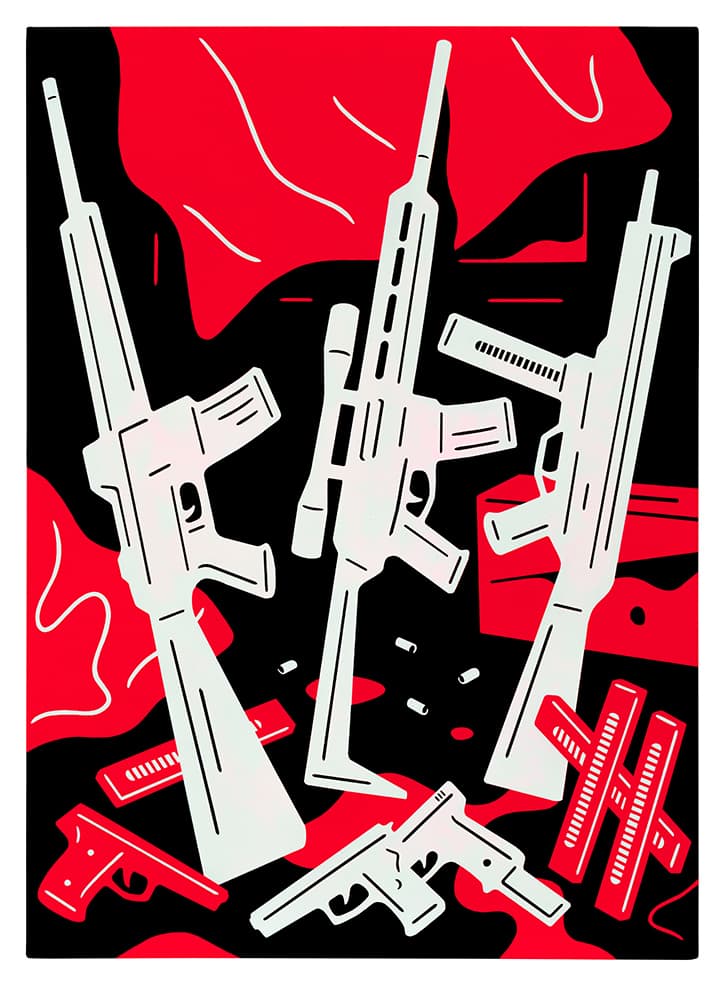 7 of 9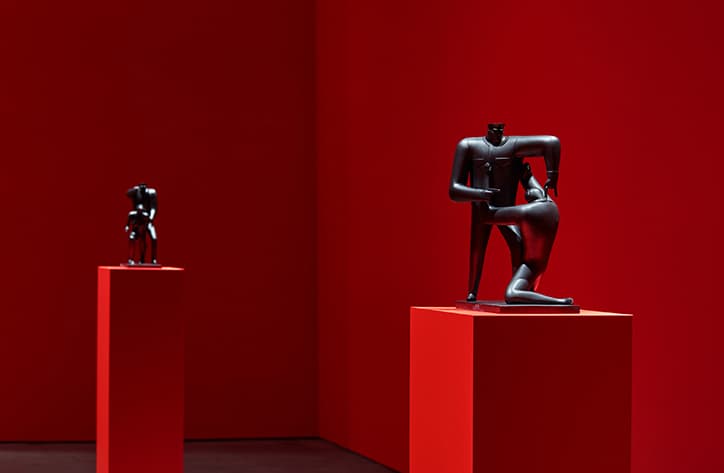 8 of 9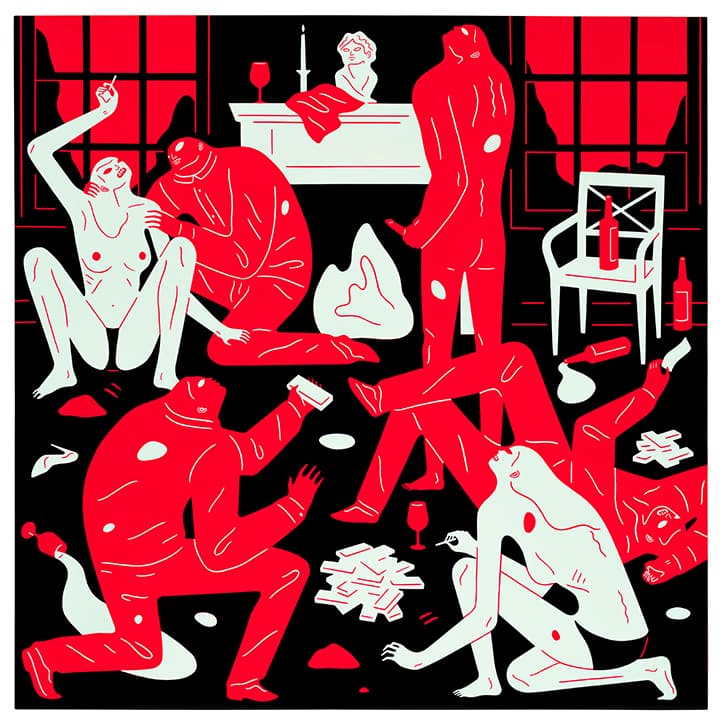 9 of 9
UPDATE: Cleon Peterson will release two new prints to celebrate his current "Blood & Soil" exhibition at Over The Influence gallery in Los Angeles, California. Entitled OUT FOR BLOOD and TO FIND THE TRUTH, both limited prints will be made available for purchase on July 21 exclusively at the institution's new retail space, Garey The Third.
Check out both prints in the Instagram post below and stay tuned for pricing and sizing details.
Gary The Third
833 East 3rd St.
Los Angeles, CA 90013
Ahead of the opening for Cleon Peterson's "Blood and Soil" solo exhibition at Over the Influence in Los Angeles, Live FAST provides an inside look at the artwork on display, as well as an interview with the artist.
Bold acrylic paintings on canvas and bronze sculptures in dramatic red, black and white hues take center stage in the gallery. The bodies of work project Peterson's stance on power dynamics and violence currently plaguing the world right now. Borrowing from the controversial Nazi slogan "blood and soil," his theme stresses the depravity and fascist ideals that have overtaken the American government. While Peterson's art has long been associated with historical motifs of power and violence, his latest works are perhaps his most political and timely yet, given the current state of affairs.
"Democracies don't just descend into fascism. It happens, as Putin and Mussolini said, "one feather at a time." When Charlottesville happened, I saw in the news images of men in uniforms that directly reflected the violence I was painting. I thought of Mussolini and Hitler's rise and fall and the rise of Communism and how it affected the worldview of the people that lived under it. All these historical parallels that echo what's going on around us today make it worth examining power dynamics and the ways oppression is manifested in today's society. This series is more directly focusing on power and oppression within the current political climate, but you could say all of my work explores these tropes within societies both past and present," he quoted to the publication.
With the ongoing injustice in the government, Peterson was inspired to take action and use his artistic platform to speak the truth. Take a closer look at the pieces above and see "Blood and Soil" on view from July 8 – Aug. 15.
Over The Influence
833 E 3rd St.
Los Angeles, CA 90013
HUF also teamed up with the artist for a capsule collection featuring imagery from the exhibit.