Duane King & PINTRILL Turn NASA's Pioneer Plaque into Limited Pin
Inspired by the iconic "galactic greeting card" aboard the Pioneer 10 spacecraft.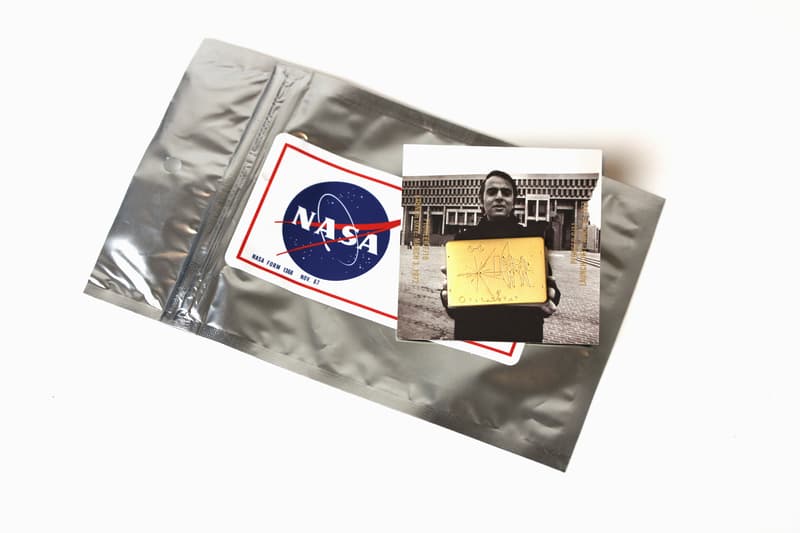 1 of 4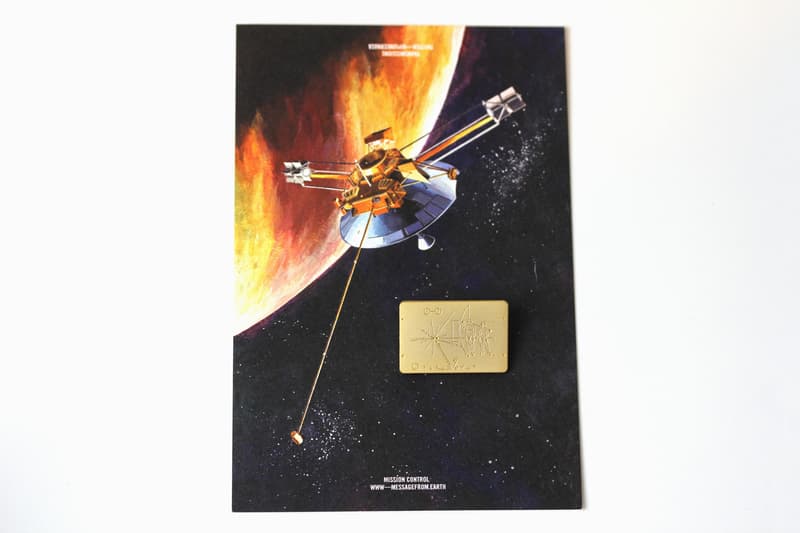 2 of 4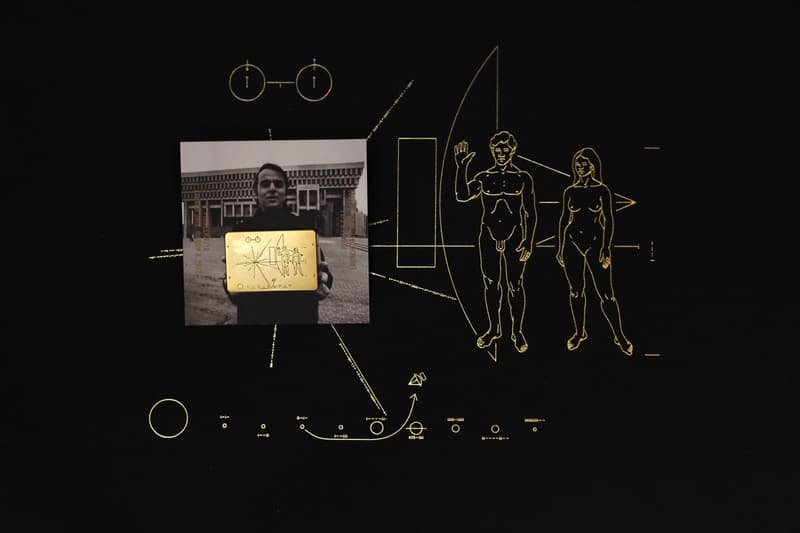 3 of 4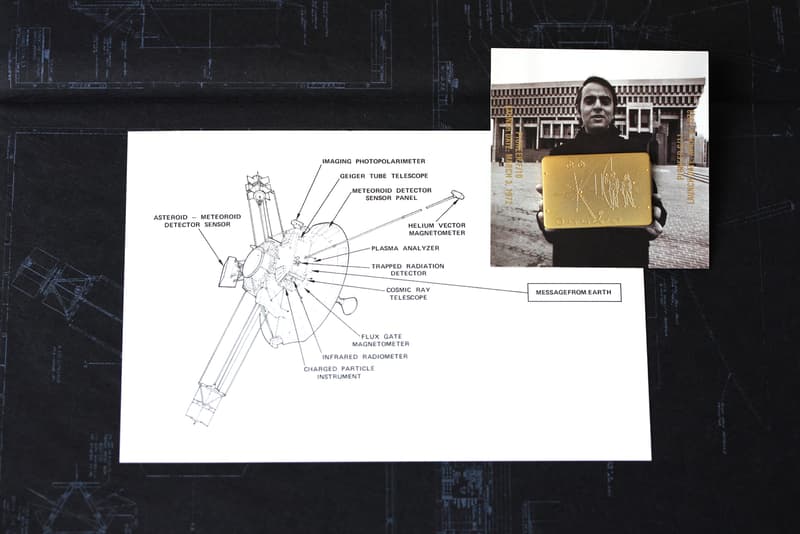 4 of 4
PINTRILL teamed up with Portland-based designer Duane King on a special edition pin. The limited accessory mimics the form and details of a plaque that was aboard the Pioneer 10 spacecraft which NASA launched in 1972 to explore our solar system. The gold-anodized aluminum plaque—designed by Carl Sagan, Frank Drake, and Linda Salman-Sagan—was essentially a "galactic greeting card should any extraterrestrial life come across it," said King. The engraved artwork featured on it portrays a schematic of neutral atomic hydrogen, distances of the solar planets from the sun, as well as a man and a woman drawn with "ethnic neutrality," as per the designer.
The pin is set to drop on PINTRILL's official website on July 24 for approximately $15 USD. King recently launched a Kickstarter campaign, aiming to produce laser-etched versions of the plaque.