Popcaan Drops His Sophomore Album 'Forever'
Only feature guest on the LP is Davido.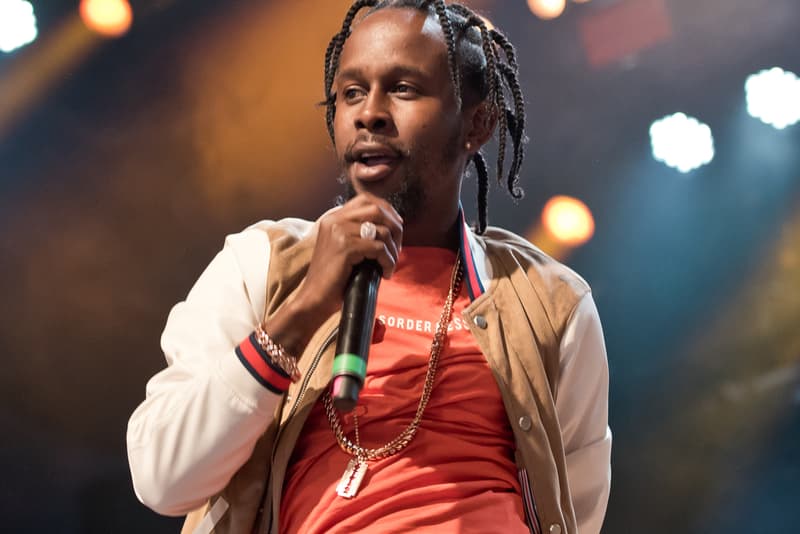 Popcaan returns with his long-awaited sophomore album, Forever. To celebrate the release, he will perform with Boiler Room in Kingston, Jamaica and will headline Reggae festival, Sumfest in Montego Bay today.
Forever is a 17-song LP that features Davido, the lone guest appearance on the album. The new record is led by Popcaan's singles "Wine For Me," "Firm and Strong" and "Body So Good." The new full-length project is the follow up to his breakthrough debut album Where We Come From, which dropped in 2014. Popcaan also shares the dates of his UK tour.
Stream the new album and watch his Boiler Room set below.
Tracklisting:
01. "Silence"
02. "Call Me"
03. "Wine For Me"
04. "Superstar"
05. "Happy Now"
06. "Naked"
07. "High Drive (Louis Out)"
08. "Foreign Love"
09. "Body So Good"
10. "Lef My Gun"
11. "Mi Love Yuh"
12. "Deserve It All"
13. "Dun Rich" (ft. Davido)
14. "Strong Woman"
15. "Through the Storm"
16. "Firm and Strong"
17. "A Wha Suh"
UK Tour dates:
6 Dec – The SSE Arena, Wembley – London
7 Dec – Manchester Academy 1 – Manchester
8 Dec – O2 Academy Birmingham – Birmingham