Cleon Peterson to Launch New "Blood & Soil" Exhibit in LA
Acrylic-on-canvas paintings, bronze sculptures, and more.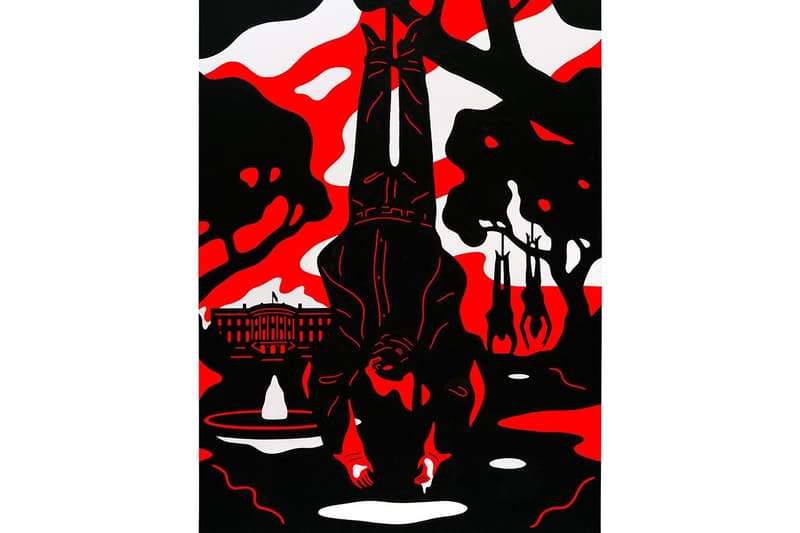 Cleon Peterson will unleash a body of new work at an upcoming exhibition called "Blood & Soil" at Over The Influence in Los Angeles, California. Internationally-renowned for his minimalist illustrations and bold graphic style that depict harrowing scenes, Peterson's new pieces challenge "nationalism, populist fervor, economic disparity, and autocratic consolidation of power in today's world," said the gallery in a statement. The artist translates these notions onto acrylic-on-canvas paintings, small bronze sculptures, and one large-scale sculpture.
"Blood & Soil" will launch to the public starting July 7 up until August 5. Head over to Over The Influence's official website to learn more. For more politically-charged art, check out Robert Longo's Death Star sculpture made of 40,000 bullet casings to raise awareness on American gun violence.
Over The Influence
833 E 3rd St.
Los Angeles, CA 90013