Dime's Branded Toaster Gets Official Release Date
Breakfast just got better.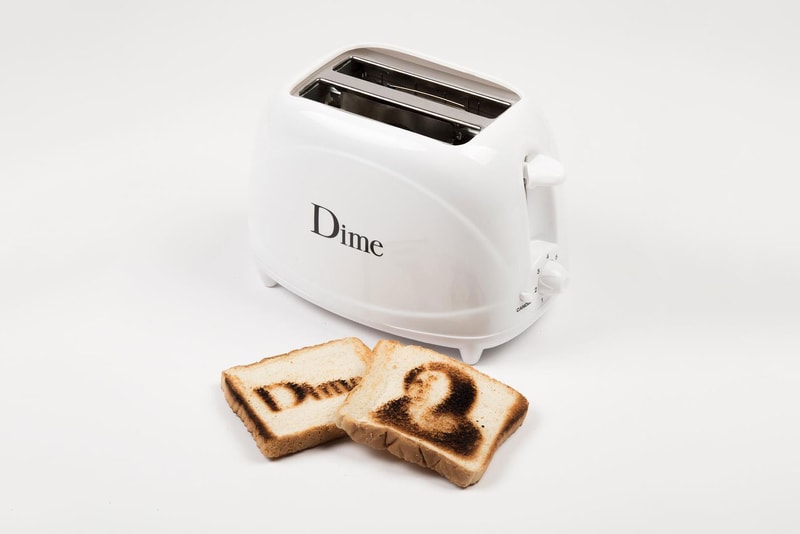 First teased back in December, the Dime toaster is finally here. The Montreal skate brand has emblazoned its logo on the side of a classic white toaster, which presumably works exactly like a regular toaster. For Dime fans, however, the extra detailing likely makes it all worth it. Standard features include a built-in timer, spring-loaded lever and two slots for bread. With any luck, the toaster will actually toast the Dime logo and botched Ecce Homo onto the bread, though that would limit how toasty the bread could get.
Dime's bespoke toaster drops June 16 at the brand's Montreal store and June 18 via Dime's website.
For more unconventional skate brand accessories, recall Alife's $600 USD collaborative Crocs.