Dime Hints at a Possible Toaster Release
Upgrading your breakfast experience.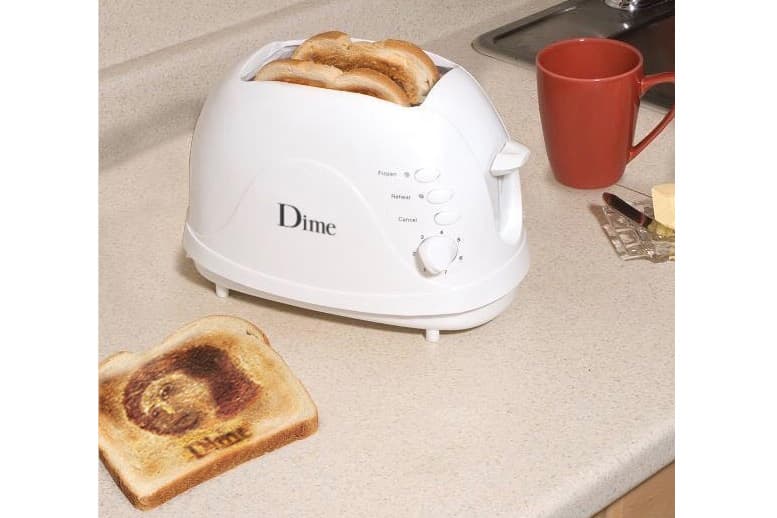 Montreal-based skate collective, Dime, has taken to its Instagram to hint on what could be the potential release of a toaster. Dime has never been a brand that's afraid with its creative endeavors as seen in quirkier drops in the past. Additionally, the imprint constantly pushes for lightness, like by holding the "anti-contest" Glory Challenge, in an industry becoming heavily corporate.
Whether or not this comes to light, Dime is sure to create a great deal buzz with the possibility of being able to make your own Dime printed toast, sans Jesus' face. For more fashion news, check out Dime's latest collaboration with Alltimers.