Yayoi Kusama's 'Infinity Mirror Room' to Arrive in Chicago for the First Time
Organized by an secretive new institution called the wndr museum.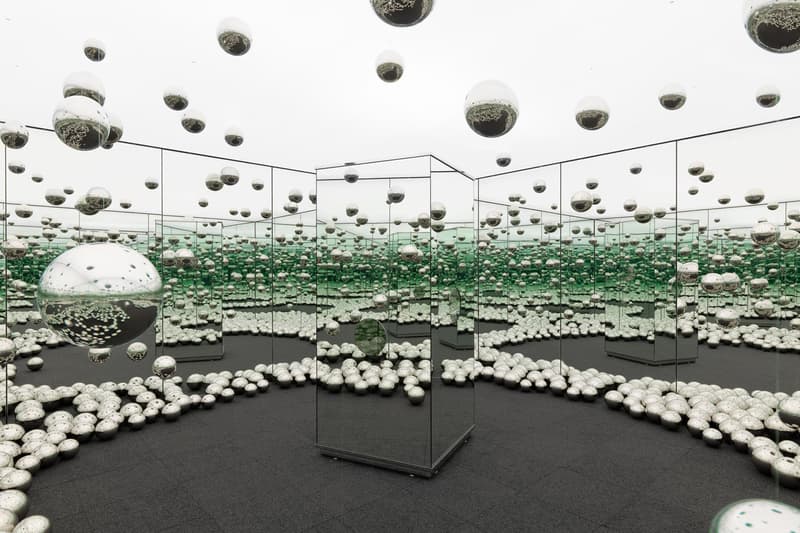 Following a month-long residency at New York City's David Zwirner galleries, Yayoi Kusama's world-famous Infinity Mirror Room installation is set to land in Chicago for the first time. Organized by a secretive new institution dubbed the wndr museum, the upcoming immersive installation may be the iconic artist's magnus opus work. "Many have said that the Infinity Mirror Room that will be featured at the wndr museum is the culmination of all of her work," said wndr to artnet. The piece will essentially be "the sculptural equivalent of Inception's (Christopher Nolan's 2010 thriller) dream-within-a-dream sequence," the publication added.
Aside from Infinity, the wndr museum has plans to exhibit a range of interactive experiences. "Legacy museums are about looking at art—the wndr museum is about you as part of the art," said the institution. "wndr manipulates natural phenomena in a series of interactive experiences that invite you to look at yourself in relation to the world, from the tiniest speck to infinity."
Details of when the installation will launch and where the wndr museum will be located are still pending. However, an e-mail sign-up for first access to tickets is currently open on wndr's official website. Watch the video promo below and stay tuned for updates.