Ms. Marvel Is Coming to the Marvel Cinematic Universe
After Captain Marvel's debut.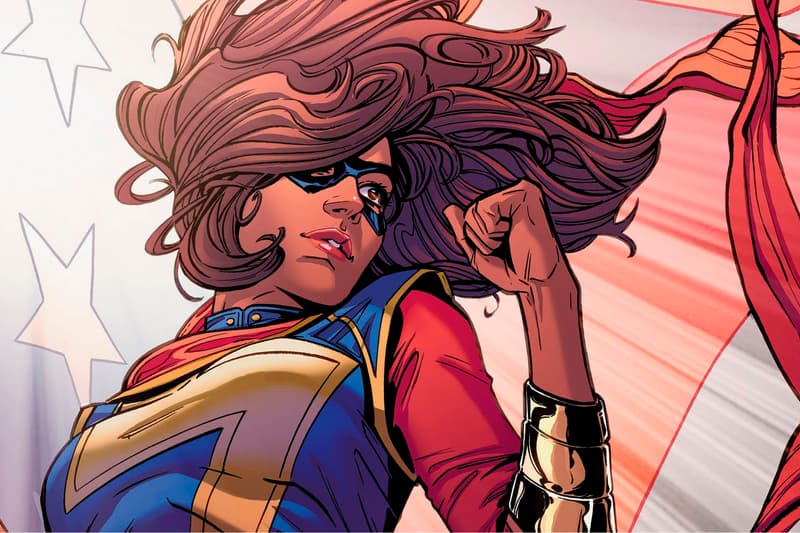 With Captain Marvel set to make her debut next March, Marvel Studios president Kevin Feige has just confirmed plans to introduce Ms. Marvel into the Marvel Cinematic Universe.
Ms. Marvel, aka Kamala Khan, will make her way into the MCU after next year's Captain Marvel starring Brie Larson hits the big screens. During an interview with BBC, Feige stated, "Captain Marvel's shooting right now with Brie Larson. Ms. Marvel, which is another character in the comic books, the Muslim hero who is inspired by Captain Marvel, is definitely sort of in the works. We have plans for that once we've introduced Captain Marvel to the world." Check out the interview below.
Kamala Khan is a Pakistani American teenager from New Jersey who first made her debut in Captain Marvel #14. As a carrier of the Inhuman gene, Khan is gifted with shapeshifting abilities, who then decides to take up the Ms. Marvel mantle. Ms. Marvel can next be seen in Marvel Rising, a new animated feature from Marvel Television. Captain Marvel lands in theaters March 8, 2019.
In case you've missed it, Avengers: Infinity War directors reveal why they left Captain Marvel out of the film.
Marvel is planning to do Miss Marvel after Captain Marvel y'all

Muslims. Prepare to finally be represented. pic.twitter.com/SKFofLDmBt

— R O D Y ⚡️ IW SPOILERS (@StaarksHeart) May 12, 2018