Elon Musk to Open Orders for Dual-Motor Model 3 Next Week
Can Tesla emerge from the production woes?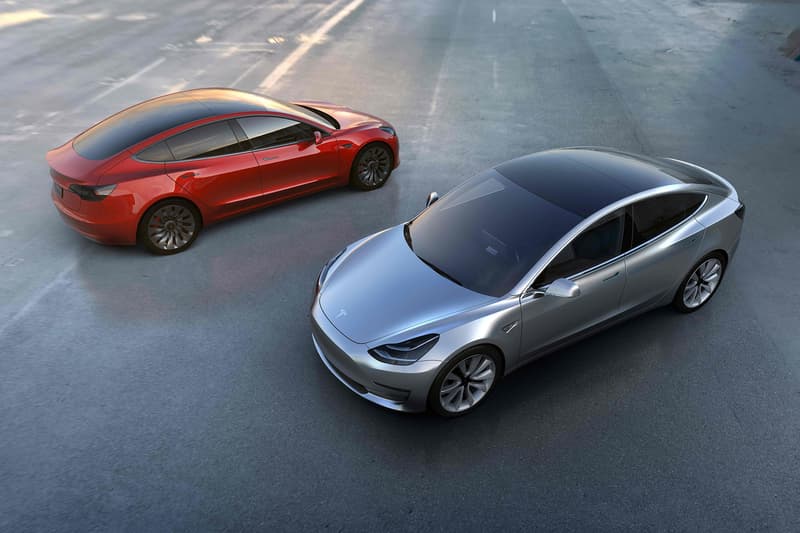 Amidst the criticism Tesla has gone under for its production set backs, founder Elon Musk has updated a Twitter user with a light at the end of the tunnel: the Dual-Motor edition of the Tesla Model 3 will open its orders next week.
The tweet, which was replied on May 11, states that the Dual-Motor 3 will be made available for the public to order with AWD and Performance options initially, with production to begin in July. An air suspension option however was also remarked upon to arrive "next year." For those unfamiliar, a Tesla vehicle with a dual-motor system will thus have independent power being delivered to both front and rear wheels. This can serve naturally as a method for all-wheel-drive traction as well as an increase to performance and power, as the two options suggest.
No specifications have been released for either options of the DM 3 but, comparatively to the Model S, an AWD upgrade may be an additional $5,000 USD upcharge. The Model S later adopted the dual-motor option as standard.
Read the tweet below and stay tuned for more details of the ordering process as they become available. In other news, Tesla recently teased a Model Y and Roadster vehicle with a new promo video.
Tesla will enable orders end of next week for dual motor AWD & performance. Starting production of those in July. Air suspension prob next year.

— Elon Musk (@elonmusk) May 11, 2018