HIDDEN HYPEBEASTS: Harold and Hans Vancol Have Always Challenged Reality
From the virtual and augmented realms of gaming to building sneaker bots.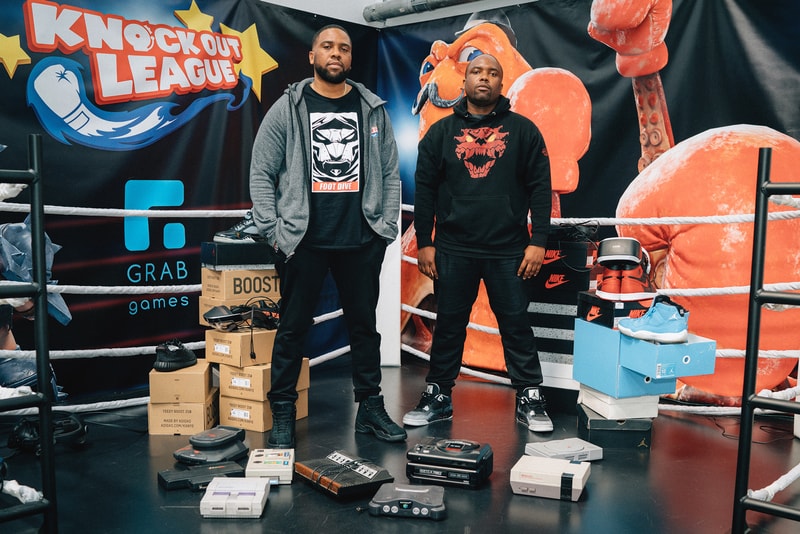 Decades ago before the term "hypebeast" was even born, a niche group of collectors and fans of sneakers, streetwear, and hip-hop culture coexisted and were seemingly a mystery to the rest of the world. Now, it's not hard to find someone who fits that mold in both a positive and negative connotation. What is difficult to find however is someone who works in a profession where stereotypically you wouldn't think of finding someone who fits the mold. And thus, HIDDEN HYPEBEASTS was born — a series with the goal of seeking out individuals who may not come off as one at first, because of their job or occupation, but truly exemplifies the culture once you peel back the initial metaphorical layer. Today we introduce two brothers who work on VR/AR technology and the future of gaming at Grab Games, creative director Harold Vancol and senior vice president production Hans Vancol.
Both virtual reality (VR) and augmented reality (AR) have steadily cemented themselves into the lexicon of companies in recent years and Grab Games has been pushing the envelope for both with the help of Harold and Hans and titles such as VR boxing game Knockout League. The brothers have not only taken their childhood passion for gaming and turned it into a career, but were also one of the first people to build a bot in order to share the hypebeast culture with their coworkers and friends.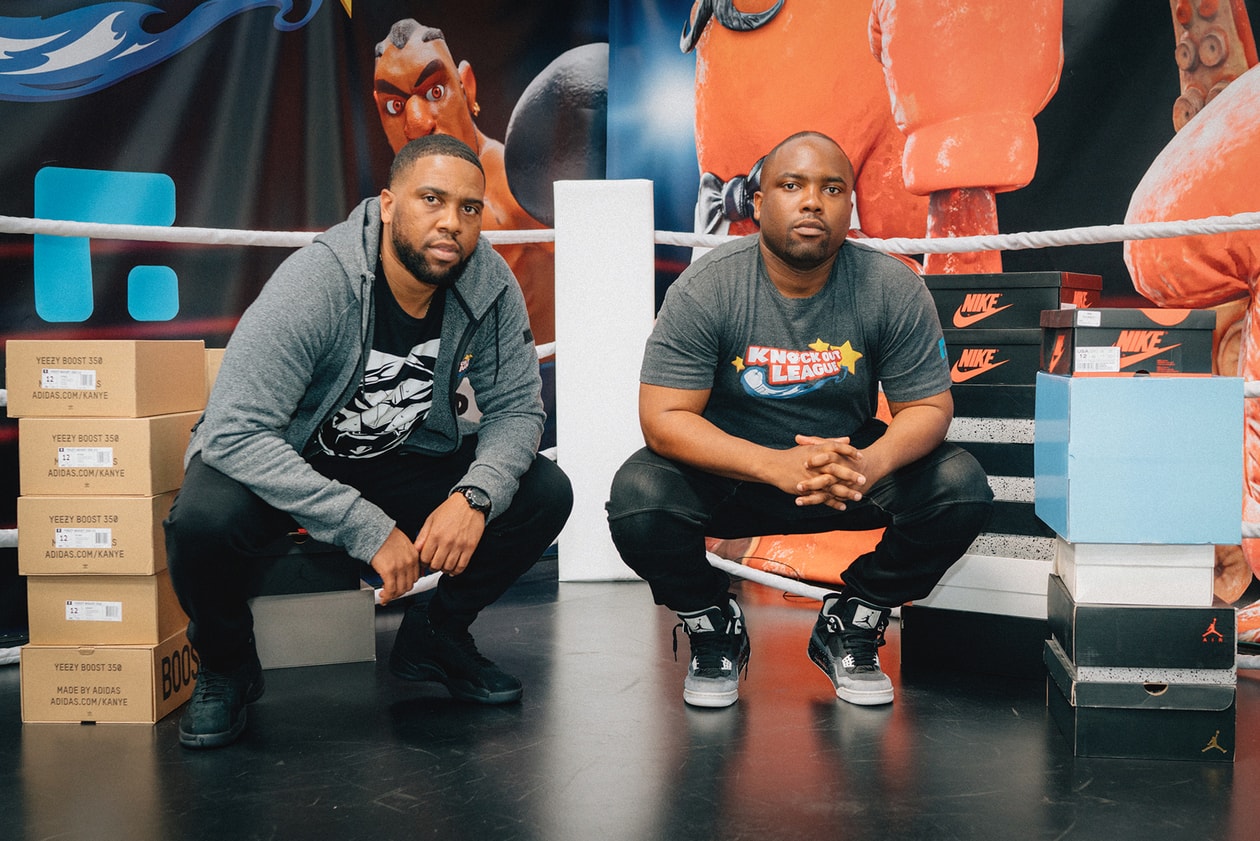 Origin Story
Growing up in a tough Los Angeles neighborhood, Harold and Hans credit video games and the sneaker culture for helping them through their childhood. Citing that if their mom didn't grind as hard as she did to provide games and sneakers for them, they might've gotten into trouble at a young age. "Our mom basically saved up, bent over backwards to buy these games that would keep us occupied in the house and out of trouble," Harold reminisces — it's a story some of us might be able to relate to.
Separated in age by only two years, a natural sibling rivalry developed. Competitiveness in everything helped push both brothers not only in the world of video games, but also schooling. "We got our first computer when I was 11-years-old. Ever since then we've always had a knack for keeping up with tech, making sure we had the latest hardware that we could get our hands on through some kind of gig or somebody that hooked us up," Hans remarks. Going to school in LA, both brothers attended institutions where uniforms were required, "so one of the only things that we could set ourselves apart with when we were in school was the shoes," Hans continues.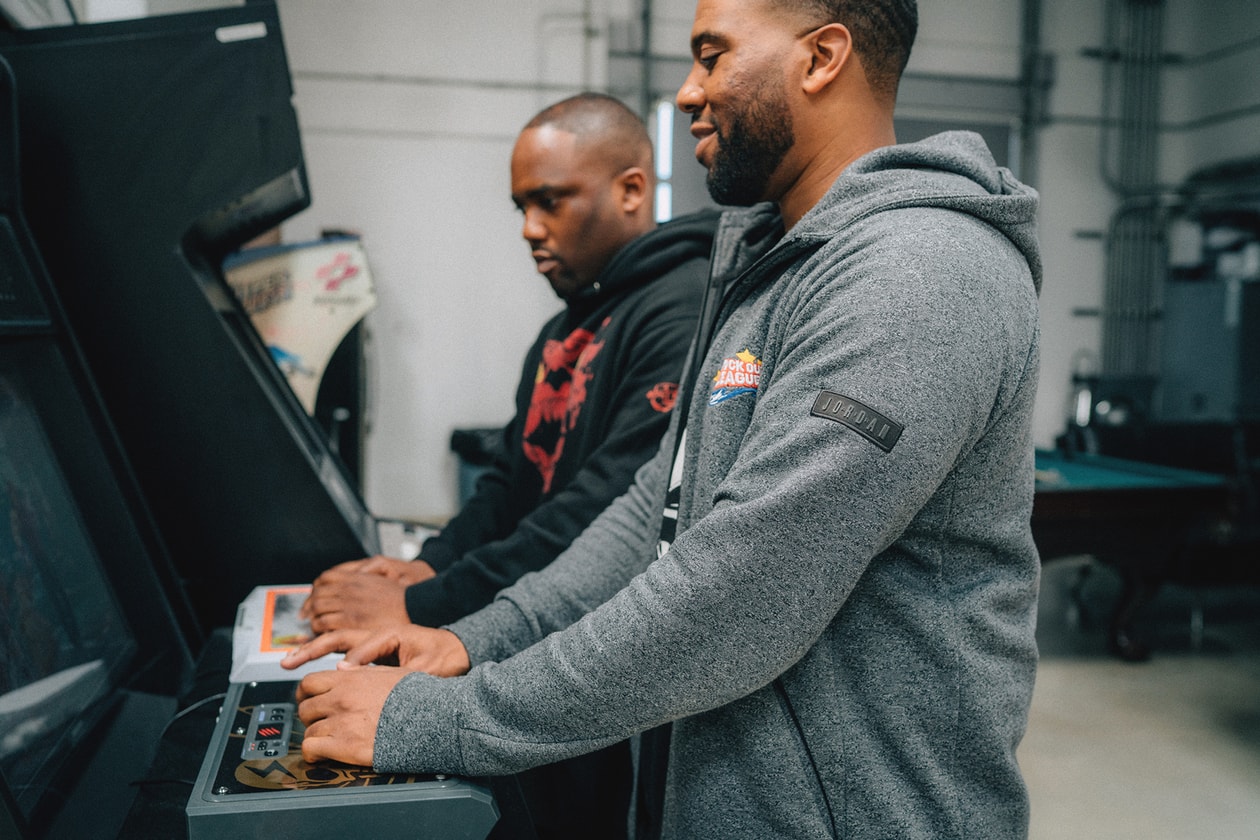 No one ever wants to get roasted for wearing whack sneakers by their peers at school. "We grew up with that — the stunting mentality — through high school and college to now, that's always something that's been a part of me, part of my life at least," Hans confesses. Harold agrees with his brother and adds a story of sheer luck that led to them getting Jordans from their mom instead of regular sneakers.
"Shoes were so expensive. I remember a shitty pair with a bunch of air bubbles on them were $120 bucks. Saying that now, we wish shoes were still $120 bucks. We were those kids that got one pair and you'd have to make them last most of the year," he starts off. "Somewhere along the way we got lucky because I got some regular Nikes/Reeboks and Hans got the Team Jordans and mine fell apart and his didn't. So my mom kind of got it in her head that the Jordans were much higher quality than the other shoes, and would spend that extra money on the Jordans cause they would last longer," he explains with a happy and excited tone. "We were riding that as much as we could."
Although the brothers were able to get lucky and ride that wave, the two weren't able to escape the fact that they lived in the "golden era" of Js from elementary school all the way through high school. "It's just like you hear from a lot of people, there's some people that could get every pair and there were some people like us that couldn't. That type of stuff just sticks with you, so at some point, along the way, we said 'we're going to get those shoes however we have to' and same thing with the games," Harold remarks. He proceeds to explain exactly what that feeling of missing out and not owning something feels like and the motivation and hustler mentality it provided him and his brother for the rest of their lives.
"When N64 came out, we had some friends invite us over to play Super Mario 64, it was the most amazing thing we'd seen at the time and eventually we had to go home. When we didn't have it, we had that sinking feeling where it's like you have to depend on someone else to do something that you really want to do. So we're like never again. Basically that's where we got the hustle mentality from. Like 'how will we buy the next game?' We couldn't afford to get that hustle up to buying shoes at that time but we turned the game hustle into a game career. That's now feeding the shoe habit and that's where we're at today — trying to figure out where to put hundreds of pairs."
The hustle and motivation to succeed in both the gaming industry as well as attaining the sneakers they wanted fused together into the ultimate come up for both Harold and Hans — building bots.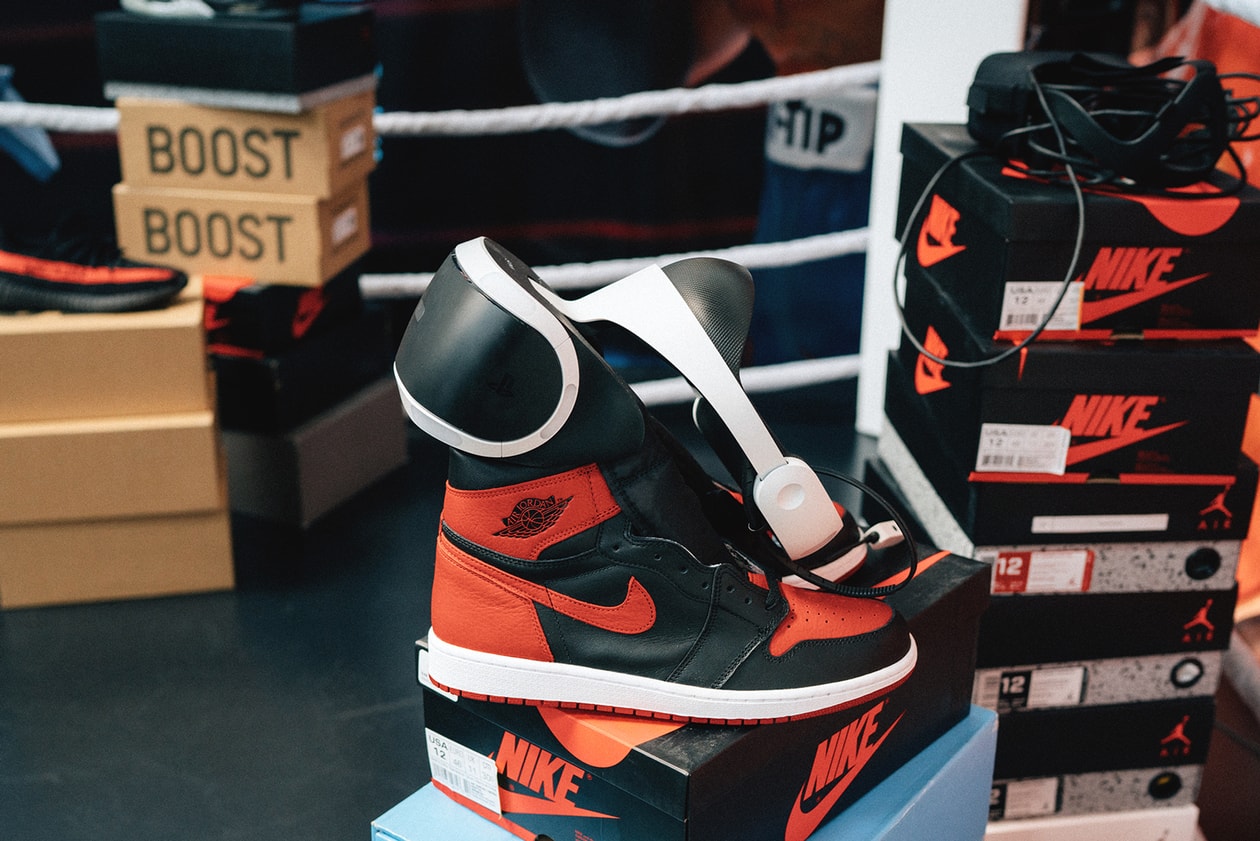 Bots
It may be hard for some to remember a time without the SNKRS app, but predating it was the Nike "RSVP" system via Twitter which launched in 2012. Around that time was when bots — which flood the market today — first started appearing to help people attain the most sought-after sneakers, usually Jordans. Although the system debuted for the release of the Air Jordan 12 "Playoffs" in April of that year, the "Bred" 11s that released during Black Friday were the hot commodity, and Harold and Hans knew that was a release they couldn't afford to miss out on.
"One of our grails, one that stuck in our heads, that drove us a lot, were the Bred 11s. At the time when they [Nike] were bringing them back out like six years ago, it got announced as the holiday 11s and we told ourselves whatever we have to do, we're going to get those shoes," Harold recalls. "We're a game and app company so a lot of the work that we do is using Facebook and Twitter APIs. Just reading the description of how the system was going to work, something immediately clicked," Hans adds. After a day of trial and error, and help from another colleague, the brothers had a working bot.
The introduction of the "RSVP" system changed the game for people who weren't able to wait on lines all the time for the latest release and Harold and Hans took advantage of that. "I think that [Nike's "RSVP" system] changed the playing field a little bit because at first it was always about who had the time or freedom to actually go wait in line for these shoes. Or who has some kind of plug. Or who's in an area where no one else is so they actually have access to the shoes. It shifted that whole realm into a realm we were more familiar with," Harold explains.
When we didn't have it, we had that sinking feeling where it's like you have to depend on someone else to do something that you really want to do. So we're like never again.
The feeling of not getting something that brings you happiness that the brothers experienced when they were younger drove them to help out their friends. "We were hoping to milk it at the time and eventually we realized a lot of our friends were having trouble with this stuff too, so for the actual sneakerheads that we knew, if they needed help, we would get them shoes," Harold reflects. The first successful test run of their bot was on the Air Jordan 9 "Doernbecher." When the bot worked on the "Bred" 11s, the brothers called it "one of the happiest days cause we got the shoes and all our friends got the shoes. We were just happy that it worked."
However, that happiness would be short lived as Nike started catching on and switched up the process to involve photos and eventually launched the SNKRS app. "Nike knew that they were just scratching the surface with how they were doing it. When they switched to the whole picture model, the cooking dried up a little bit. We've been going team manual for the most part on the Nike stuff now. Trying to cook like everyone else still but mostly trying to get lucky," Harold explains. He adds that less time due to work demands and higher costs to build and maintain bots have led to them going back to the old school methods of copping. But that hasn't stopped Harold and Hans from spreading their love of the culture with fellow co-workers and the video game industry as a whole.
1 of 2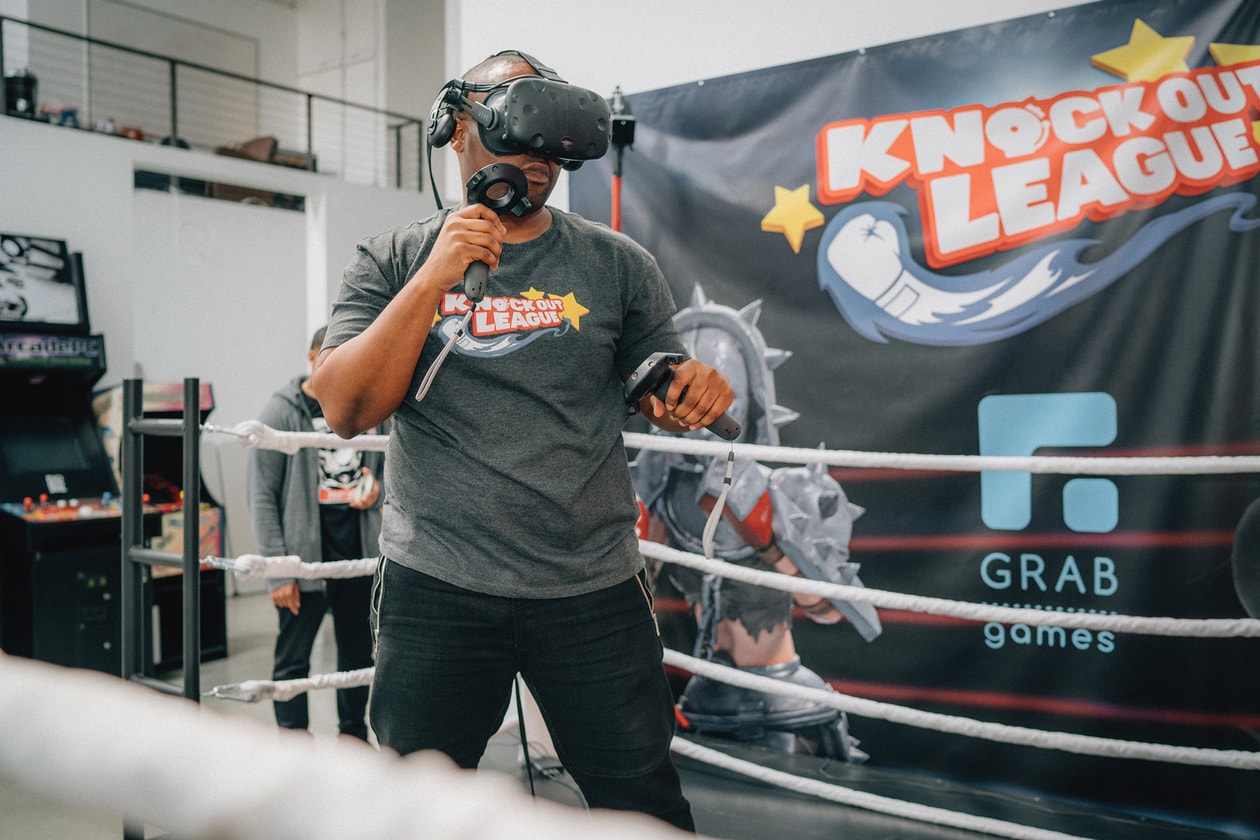 2 of 2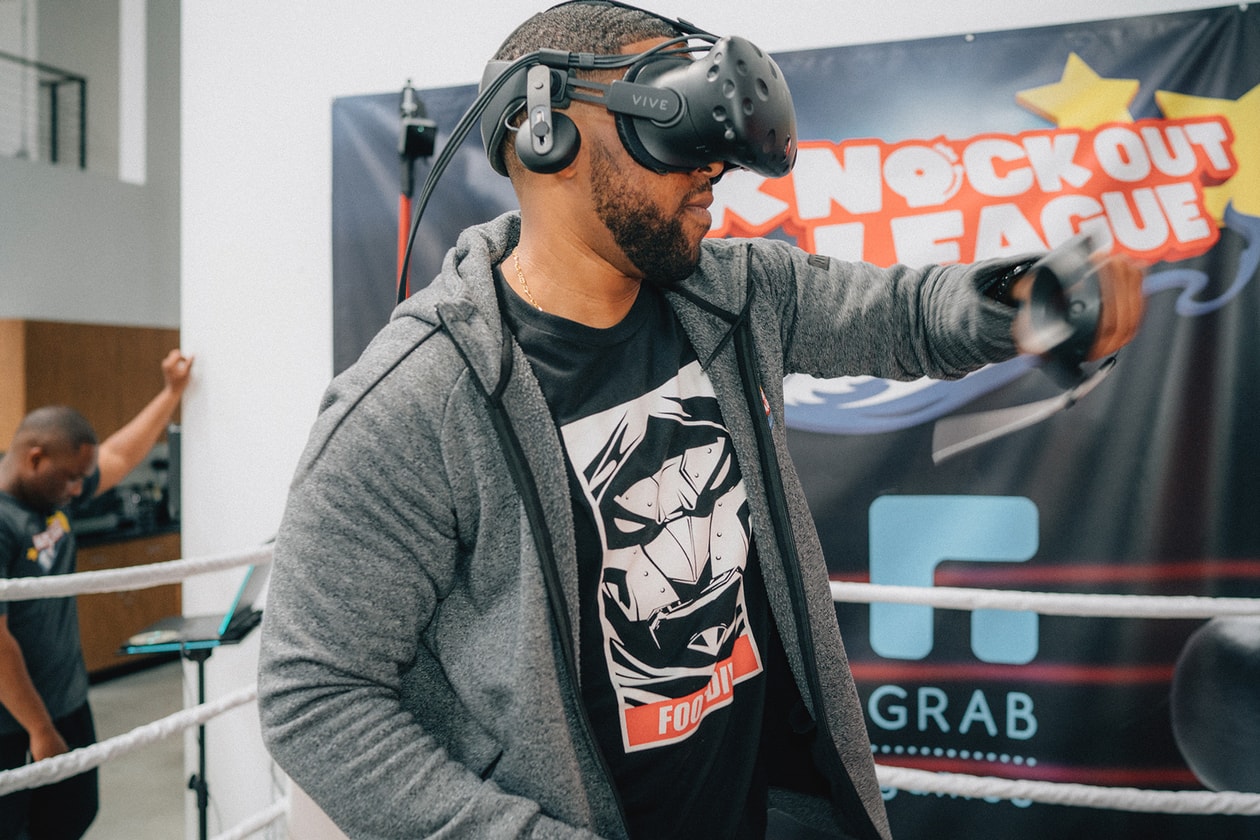 Video Game Industry
We know the video game industry is no stranger to the streetwear scene, after all, we talked to Aaron Greenberg, general manager of Xbox games marketing about it last year at E3. Harold and Hans attribute the growth of culture in their industry to more diversity and the blending of hip-hop culture with overall pop culture. Hans explains that "as video games became more and more mainstream, it started to open to a wider set of people that realized there's a lot of avenues of creativity in the game space. Similar to that, we're seeing a lot more diversity in terms of the type of people in the industry."
Harold echoes his brother's statement and adds that sneaker culture and gaming started to go mainstream at about the same time so they leveled one another up. "It [sneaker culture] used to be much smaller and in the past six or seven years, it's really become a mainstream thing. People who would've normally been wearing Vans or Chucks or something like those brands got into Jordans and YEEZYs and all that. It's really starting to bleed into pop culture." He also says that because the youth are getting more involved in the industry and know what's cool, that it's helped to spread the popularity of sneaker and street culture. "I feel like gamers are always trying to be cool, and I guess not all of them are. But a lot of these younger guys are getting into it. They see what's popular and they kind of gravitate towards that. It's all been growing together so you kind of see that overlap."
Shoes were so expensive. I remember a shitty pair with a bunch of air bubbles on them were $120 bucks. Saying that now, we wish shoes were still $120 bucks.
Even within their own company, Hans and Harold have started to educate and influence others on streetwear and sneaker culture. "We have one of the most diverse game companies out there right now," Hans states. He iterates that because everyone comes together from varying backgrounds to work on the same complete experience, "you start to share a lot of sensibilities across different creative areas." By sharing ideas in fashion, footwear and even music, everyone at the company contributes something to reference for character development within the games. "Our love for sneakers started to bleed into other people and they started to see that we're always coming in with some cool shoes so they start to learn more about the culture. Then they start to get into it and start to pick things up and vice versa." The knowledge that's spread helps everyone to grow all around.
1 of 2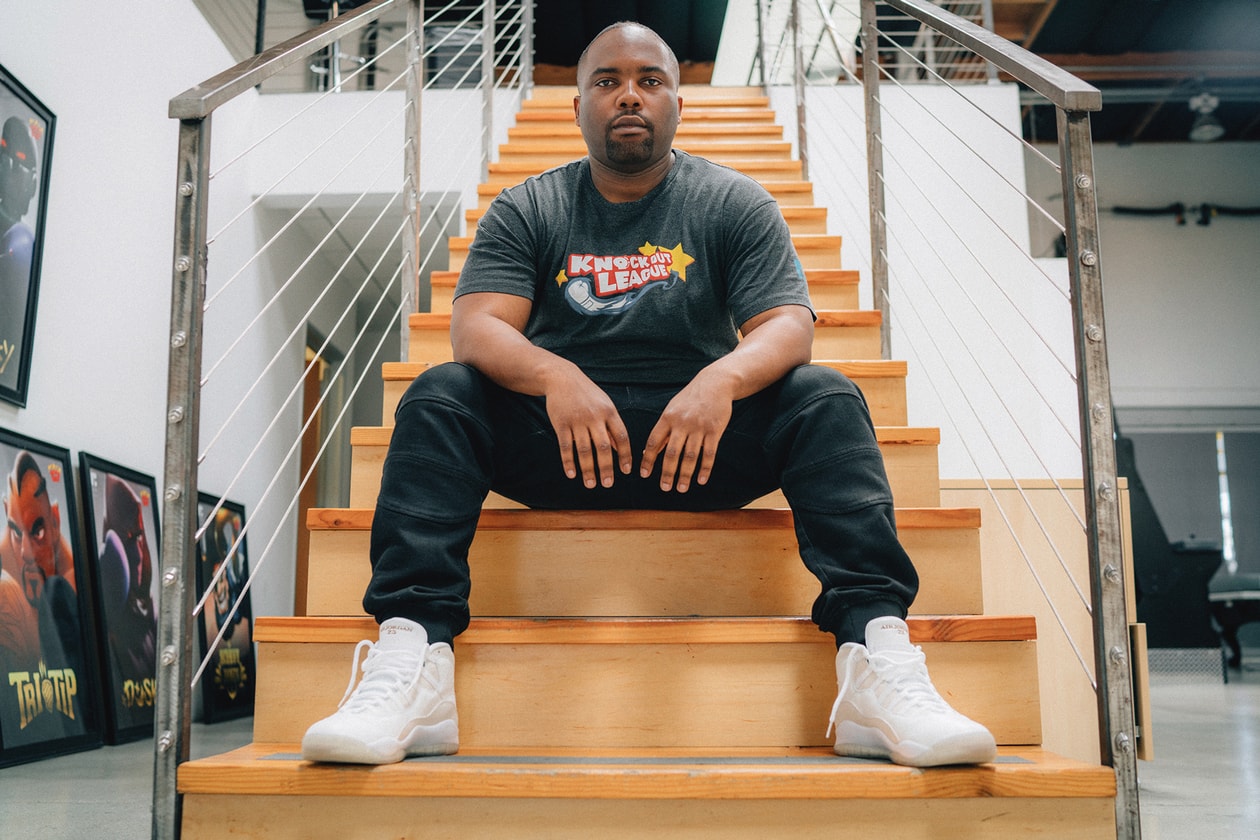 2 of 2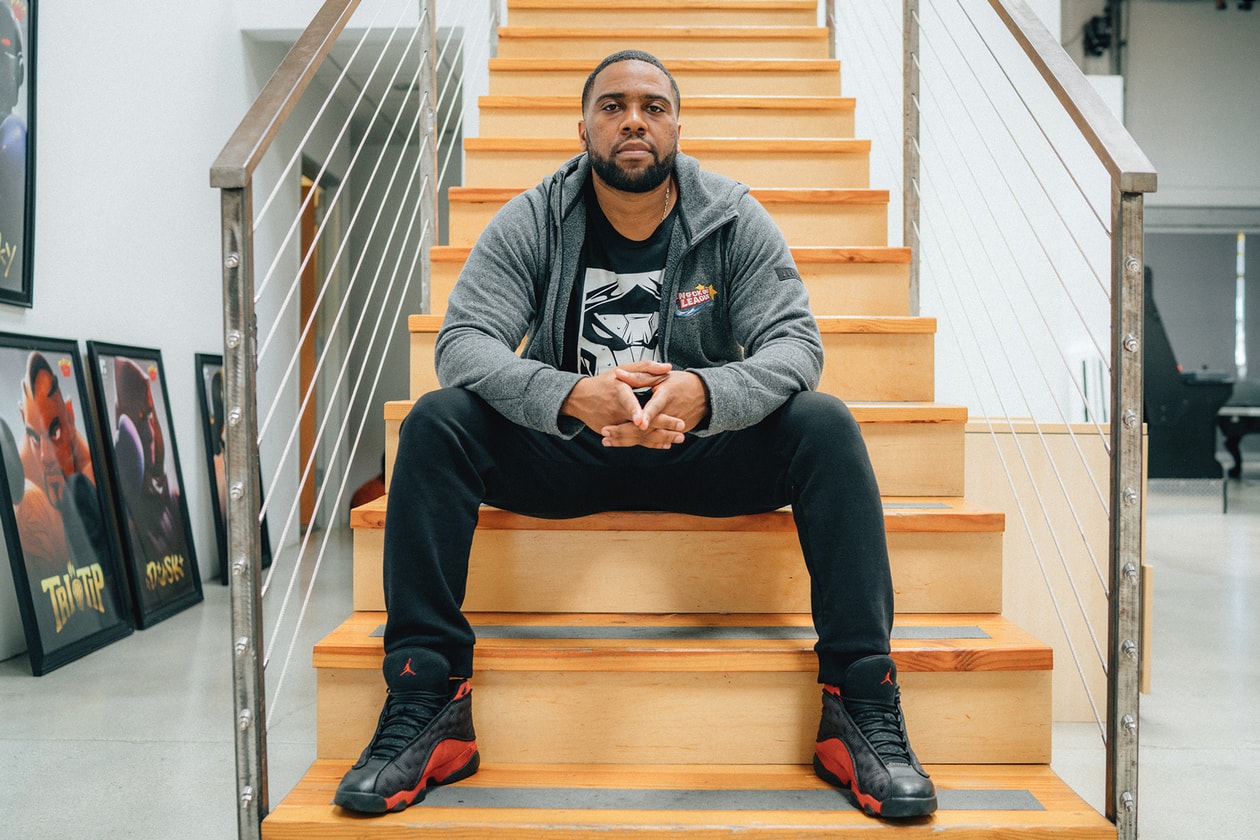 The Future
Harold and Hans have been innovating with Grab Games for years with their partnership with Seagate for a mixed reality storage system, the launch of their VR gaming title Knockout League, and GameviewAR which allows spectators to watch Counter-Strike: Global Offensive in augmented reality. The future for the two brothers is bright with a VR boxing fitness app in partnership with Floyd Mayweather where they replicate his training regimen and "create something that will make working out fun for people," Harold says.
Both are optimistic about where the gaming industry and streetwear culture can go in terms of growth. "There's a lot of avenues for people to express themselves with their clothing and particularly shoes. There's an exciting turn that can happen with all of this in the next couple of years," Hans expresses. The one thing they would like to see the industry return to is the storytelling aspect which made the culture cool in the first place. "I think that with all the designs and shoes that are being put out, hopefully, it becomes more calculated. I think what we found cool in the sneaker culture with a lot of these shoes are with the story," Harold explains. "Either a personal story to us — like we couldn't get this as a kid or I remember what was happening when this shoe came out — versus just when an athlete or designer is putting themselves into the shoe," he adds.
1 of 4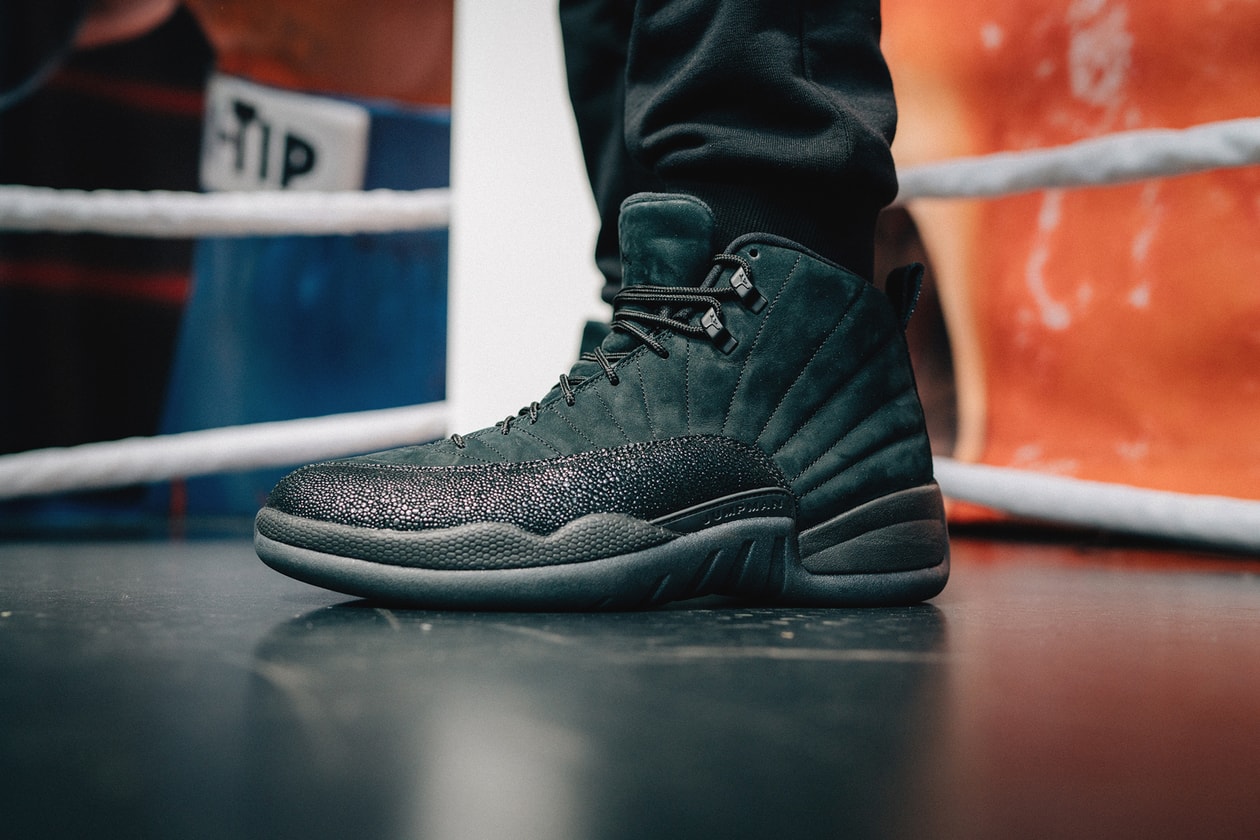 2 of 4
3 of 4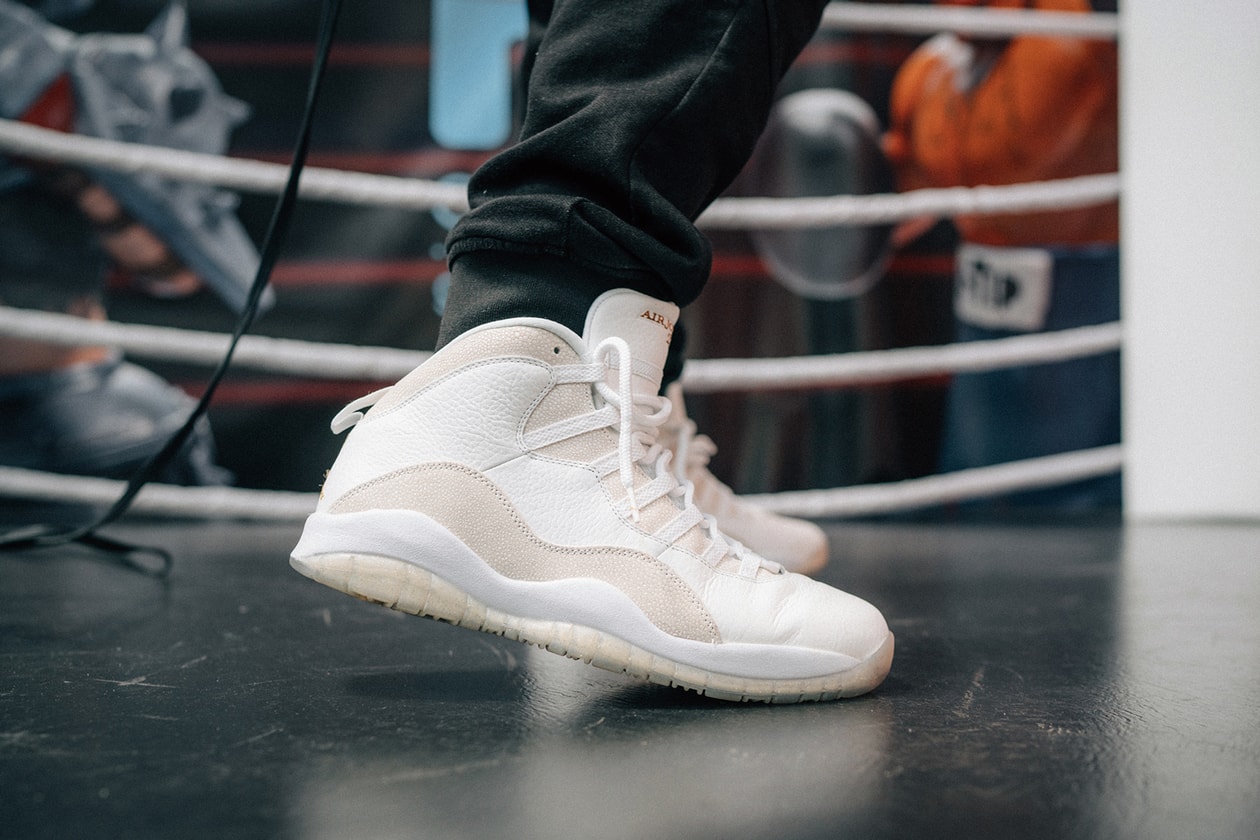 4 of 4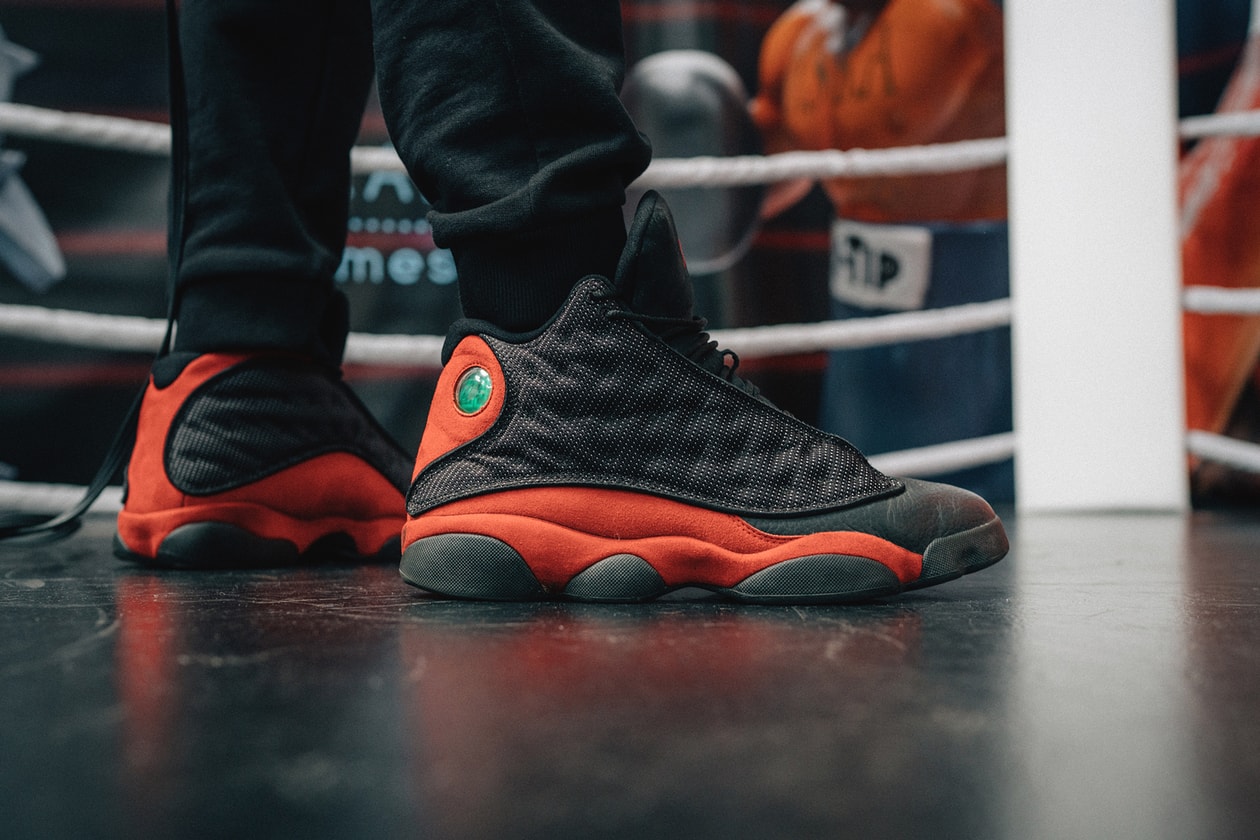 The sentiment of returning to strong storytelling has been something that brands like Nike and adidas have tried to tap back into lately. While it's a work in progress, what these brands have succeeded in doing is tapping into technology and evolving alongside it. "Nike and adidas and all these guys are doing some really interesting stuff while embracing technology. It's just going to become more and more integrated into everyday life, look at the sneaker camera for Nike and how adidas does their Confirmed app with geolocation, there's some cool stuff that could be done with AR sneakers," Harold says.
As brothers, tech enthusiasts, gamers, sneaker collectors and hypebeasts, Harold and Hans have both spread knowledge about our culture — using lessons and experiences from the past to fuel and motivate themselves to higher levels. They are no longer hypebeasts that are hidden away behind computer screens, but at the forefront for the future of the gaming industry.