Grab Games & Seagate's New Technology Brings Mixed Reality to Data Storage
You will soon be able to use a headset to access your files.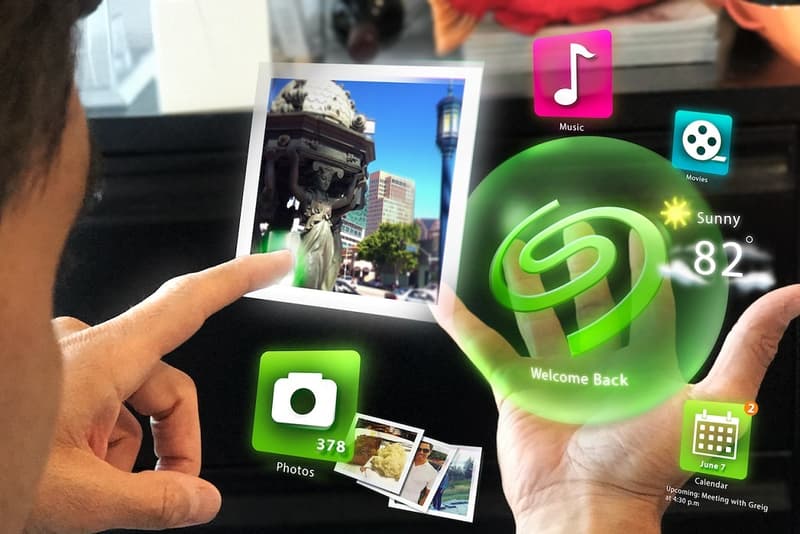 Grab Games and Seagate have teamed up to bring virtual and augmented reality to the world of data storage.
Collaborating to create unique, innovative and forward-thinking concepts for consumer interaction with data storage products and digital media, Seagate and Grab Games are planing to employ mixed reality as a way for users to manage their Seagate wireless mobile storage devices. Billed as an "immersive experience," the pairing's new technologies allows consumers to access Seagate's "wireless mobile-cloud-based home storage devices" through an "AR/mixed reality headset." After starting the process, users will be able to interact with everything on the items like they normally would, using hand gestures and movements to bring up a variety of files. Individuals will also be able to use supported apps like Twitter and Facebook, adding to the functionality of the features.
"The need for data storage has never been more important to consumers," reads an official statement from Tim Bucher, SVP of Consumer Solutions Group at Seagate. "Our partnership with Grab Games enables us to provide consumers with state-of-the-art experiences for accessing their data in a completely new and interactive way."
"With our expertise in augmented and virtual reality, we're confident we can collectively create technology that will impact not only gamers, but all consumers," shares Grab Games CEO Anthony Borquez.
Interested consumers will be able to experience demos of this new mixed reality technology during this year's Consumer Electronics Show festivities.