Usain Bolt Will Soon Receive a Borussia Dortmund Trial
The Olympic gold medalist aims to conquer a new sport.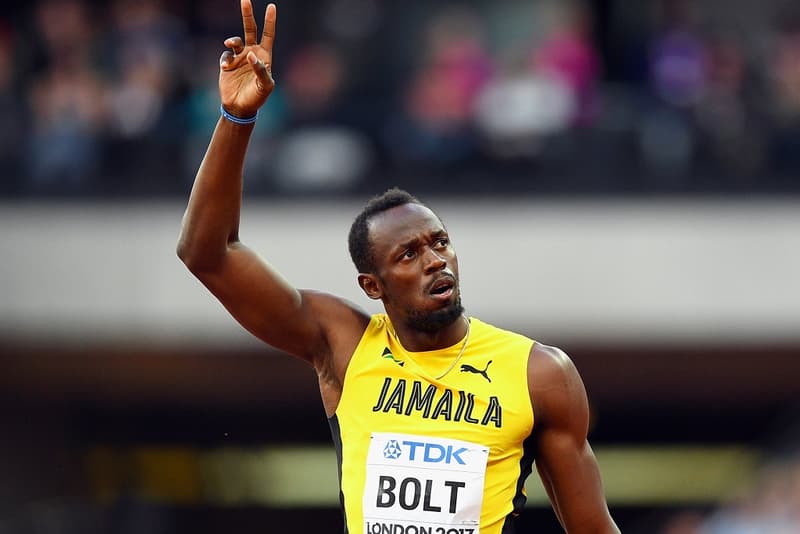 A couple months after starring in a new episode of Sneaker Shopping, acclaimed Olympic gold medalist Usain Bolt has opened up about plans to begin a career in professional football and join Manchester United.
Currently in talks with renowned Manchester United manager Sir Alex Ferguson, Usain Bolt has linked up with his sponsors at PUMA to schedule a trial at Borussia Dortmund in March. "If they say I'm good, and that I need a bit of training, I'll do it," Bolt shared with The Daily Express. "One of my biggest dreams is to sign for Manchester United. If Dortmund say I'm good enough, I'll crack on and train hard. I've spoken to Alex Ferguson and I told him he needs to put in a good word. He told me if I get fit and ready, he will see what he can do."
While Bolt's abilities as a professional footballer remain unknown, considering the superhuman talents the 31-year-old has showcased at several different Olympic Games, there might be some serious potential here. "I want to play but it has to be in the top league. I'm not content to be average," Bolt says. "It's going to be hard because my career has been so great, but if I could win a Champions League or something, it'll be close to anything I achieved in athletics. I have to be more than average. It has to be in the top league… I want to be the best."
Last year, Usain Bolt also called into Manchester United's phone-in show.