The Video Game Industry's Secret Sneaker Society and How Porsche Met 'Forza'
Aaron Greenberg of Xbox and Dan Greenawalt from Turn 10 Studios talk cars, games, and Jordans.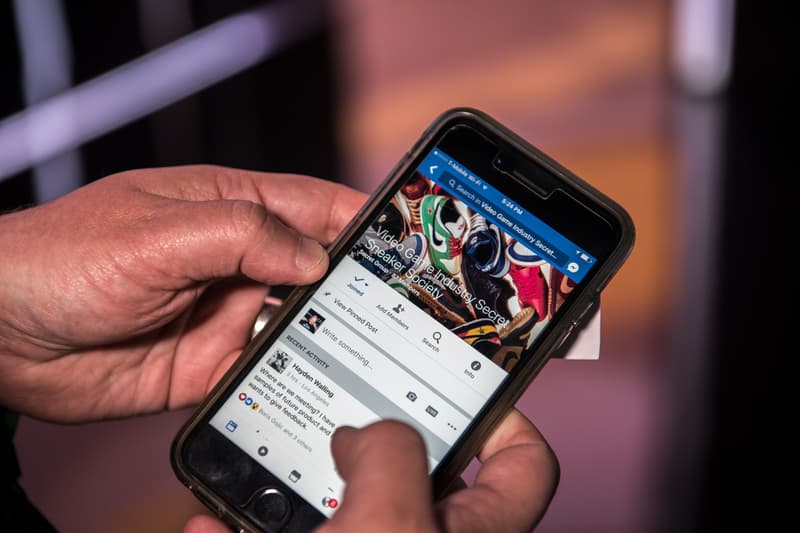 The excitement behind Microsoft's announcement of the Xbox One X at E3 this year was incredible. Bringing a truly native 4K gaming console to the convention was already a big deal but coupling its unveiling with the first-ever international car debut was completely unexpected. The fastest, most powerful console ever went perfectly with the 2018 Porsche 911 GTS R2, the cover car of Forza Motorsport 7 and befittedly the fastest Porsche ever.
During the Xbox Showcase Event, HYPEBEAST caught up with two guys behind the success of Forza and Xbox — Dan Greenawalt, the creative director at Turn 10 Studios and Aaron Greenberg, general manager of Xbox games marketing — to talk about the partnership between Forza and Porsche, the games they were excited for and about the video game industry's secret sneaker society.
On Porsche and Forza Working Together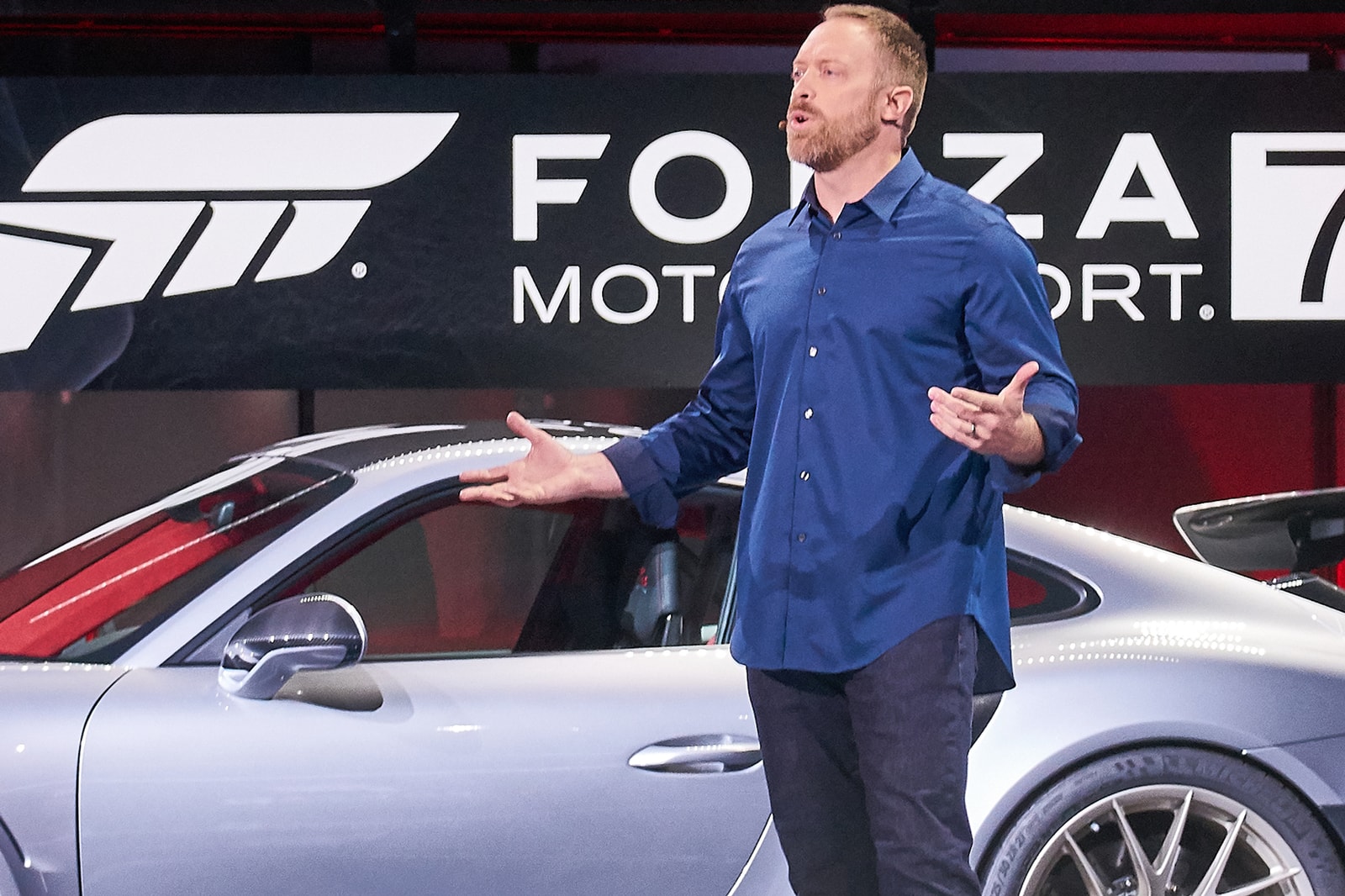 Dan Greenawalt is one of those guys who you meet and can immediately feel an automotive aura surround him. The creative director at Turn 10 Studios, which develops the Forza series, was more than excited to talk about the partnership between Porsche and Forza and how it will continue to develop. "It started a few years ago when Forza was integrating Porsche into DLC and Forza Motorsport 6. Back then it featured stories and that got us talking with Porsche about making an even better experience." As Dan explained to me, forming a six year partnership with Porsche had a sense community and community building at the core. "Everything started from the New York Invitational Forza Racing Championship and now we're unveiling on this stage, making history. That's not the end though, Porsche is working with us for Le Mans at the end of this weekend where eSport racers will be crowned at the end of the race."
Sharing Dan's excitement for Forza Motorsport 7 was Aaron Greenberg, the general manager of Xbox games marketing. The first thing that came out of Aaron's mouth before we even got to talking about the system and game however was, "I'm a huge fan of HYPEBEAST, I love you guys, I'm a big shoe guy." Aaron, we're a huge fan of you and the Xbox team too man. You could see the smile slowly creep up on Aaron as he dove into details about the partnership, "I get excited for games that take full use of the power that the Xbox One X has. The power to run at native 4K, true 60 frames per second coupled with the unveiling of the 911 GT2 RS on this stage at E3 and also to have that as our cover car was something I particularly enjoyed. We had to go to their board and get permission, it's not normal that a car that gets made once every 10 years is unveiled at a show like E3, it's a very special partnership." He reiterated the fact that he was a huge sneakerhead right after.
The Video Game Industry's Secret Sneaker Society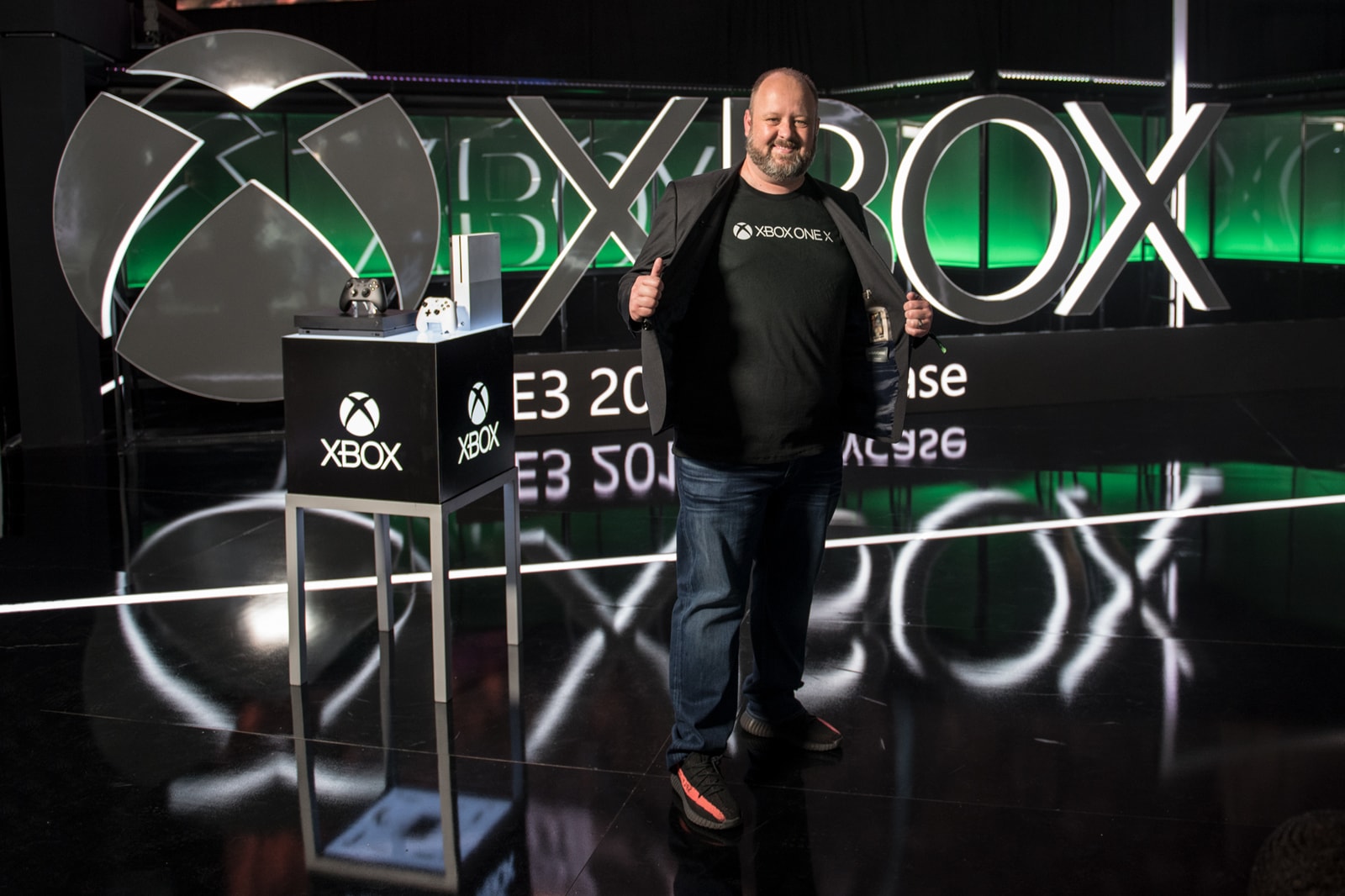 It's easy to get lost in deep conversations with those who appreciate sneaker culture, especially ones you just meet and share multiple interests with. Talking video games was one thing but once the conversation shifted to sneakers — Aaron had on a pair of adidas YEEZY 350 BOOST V2 "Solar Reds" — it felt like we knew each other for years. He didn't hesitate to pull out his phone and show us the Facebook group for the video game industry's secret sneaker society. "The VG Sneaker Society has guys from Sony, Nintendo and Xbox and is a Facebook group that's still growing. It's the one thing that really unites us. We're big fans of HYPEBEAST and we all have a rotation." Talking rotations is a connoisseur's dream and Aaron shared that he wore the Air Jordan 15s to the Xbox E3 Briefing, "it's one of the most underrated pairs. The laces inside look beautiful, like a jet plane ready to take off." He also added that "day-by-day we all check out what each other's working and it's one of the hardest decisions of E3." Another huge part of E3 is taking in all the reveal trailers and planning out what to play in the coming months.
What Dan and Aaron Are Excited to Play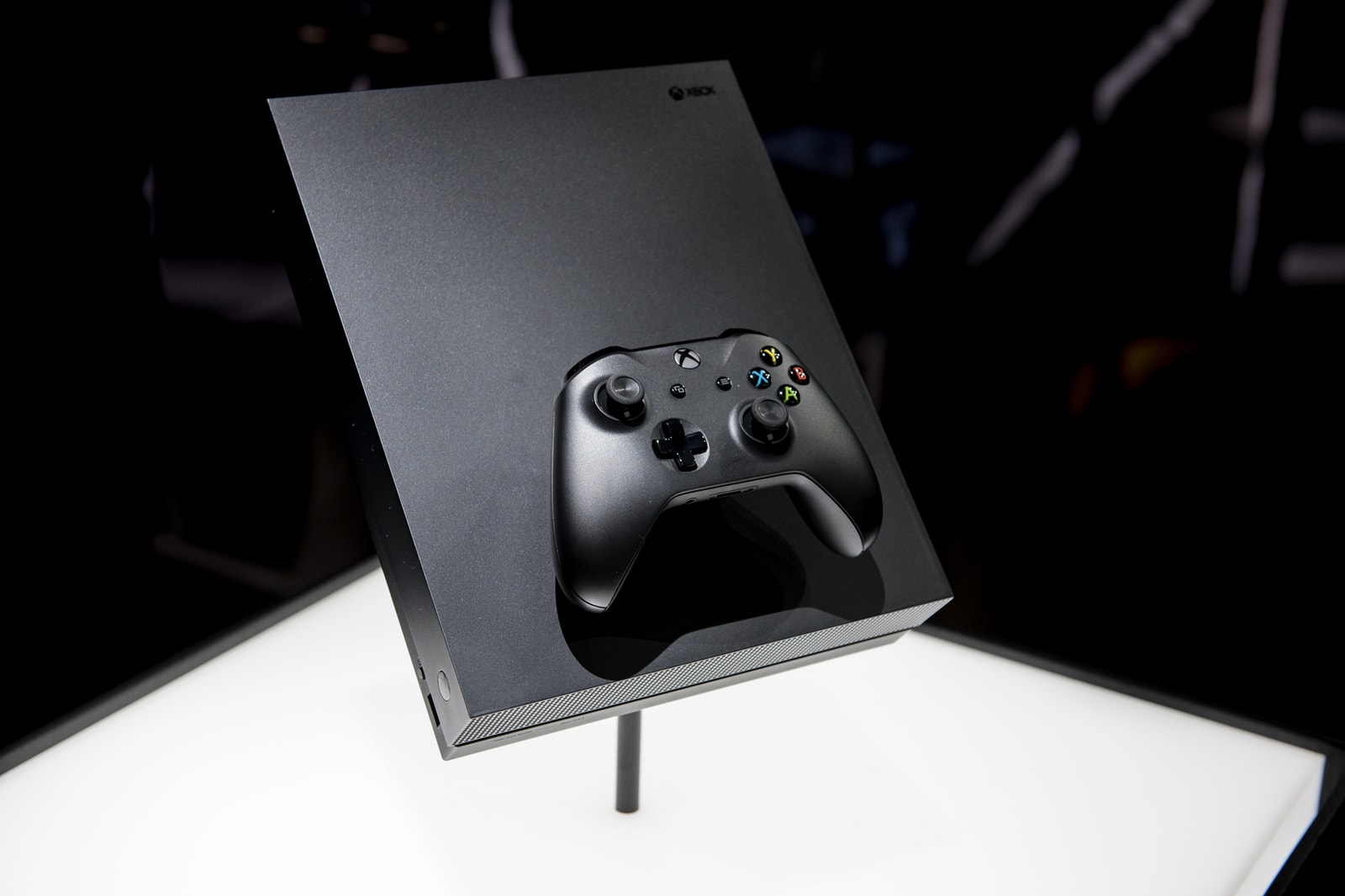 As someone who considers himself a petrolhead, Dan not only plays each Forza as a hardcore gamer but also takes hot laps at some of the finest courses around the world. He believes that the GT2 RS perfectly aligns with the power of the Xbox One X. "It's a beast of a console and the car is a beast and Forza Motorsport 7 showcases this. Having it all together was too much to ignore." His go-to car in the game is the 1999 Dodge Viper which he started using on the Laguna Seca track when the team first decided its own track using a map scanning technology. While he hasn't attempted a hotlap in the Viper at Laguna Seca, his joy for Forza is also echoed for Anthem and Gears of War 4 in 4K.
In addition to playing Forza, Aaron is also especially proud of Minecraft for "breaking down the barriers that traditionally exist between platforms and ecosystems, the first video game to really do that and unify the largest gaming community in the world." The game he's looking forward to a lot is Crackdown 3 which featured Terry Crews in its trailer campaign. Finally, he says that he can't wait to get his hands on the "Duke" controller which is making a comeback due to fan requests.
Parting Thoughts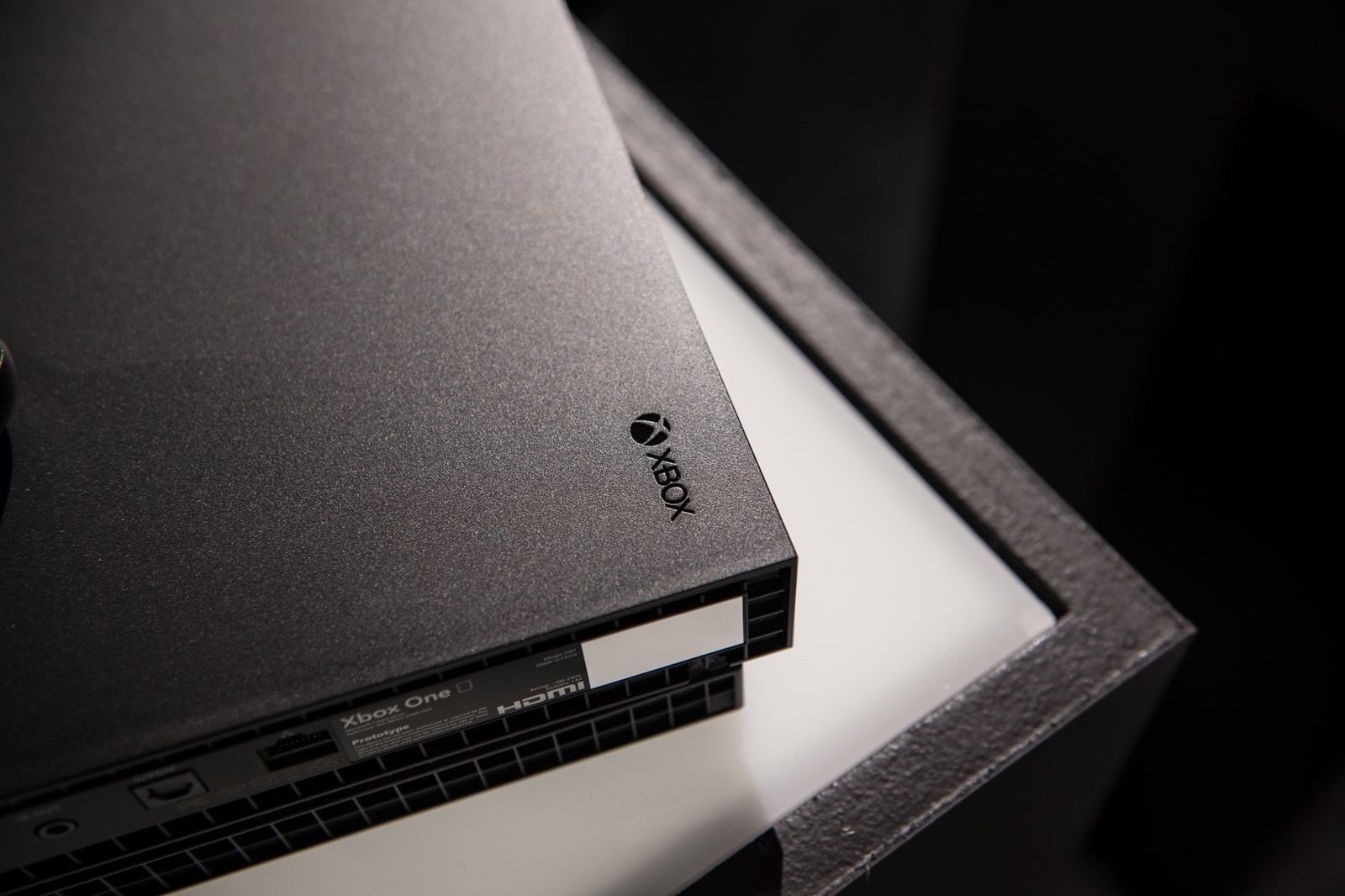 Don't be surprised if Aaron continues to drive custom sneaker culture forward in the future, as he's already worked with a multitude of brands to produce custom sneakers for titles such as Madden. "I have an incredible love and passion for kicks. I'm beyond a closet now, I have off-site storage problems," he admitted and said that he wakes up every Saturday at 7 a.m. PST to hit the SNKRS app because it's fun. As for Dan, we expect that he'll put the same amount of passion and work into both Forza Motorsport and Horizon titles as always, providing players with the utmost realism, tunability and fun.
Forza Motorsport 7 is available for pre-order now for Xbox One and Windows. The Ultimate Edition launches on September 29 and both the Deluxe Edition and Standard Edition launch October 3 with over 700 Forzavista™ cars (up from 460 in Forza Motorsport 6) and over 30 famous tracks (up from 26) available for play. The Xbox One X launches later this year on November 7 for $499 USD and will only be available in black.