UPDATE: YEEZY Season 7 Showroom Had No Apparel or Accessories for Buyers
Only footwear was on display.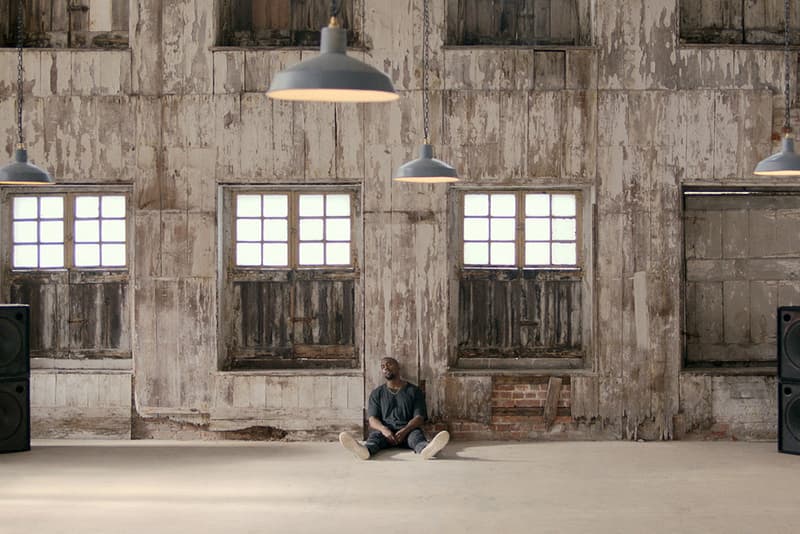 UPDATE: Yeezy Mafia has now taken down their IG post regarding the absence of apparel and accessories at the YEEZY Season 7 showroom. In fact, Kim Kardashian herself also responded to the post and Yeezy Mafia has issued an apology. Read the posts below.
YEEZY insider Yeezy Mafia just broke the news that the YEEZY Season 7 showroom in Paris had buyers come in to an incredibly sparse presentation. The only items in fact that were present for attendees were footwear.
Sources at YEEZY are also confirming the absence of clothing and accessories at the showroom and that there was indeed only footwear. Consequently, factual reasons for the cause is still unavailable.
We can begin to speculate that while there might not be clothing at the showroom now, there's still the possibility of Season 7 garments showing up for the public to purchase later on. Kanye West has never really followed a strict fashion calendar and we've already seen Kim Kardashian tease Season 7 items as of late. There's been a lot of changes with Kanye's line recently as we've seen with the move from traditional runway to more billboards and posters, as well as YEEZY SUPPLY offering pre-order bundles rather than selling individual pieces. All of these changes could be a driving factor of why the showroom did not make clothes available for stockists to look at.
Everything happening with the YEEZY line could be a probable indication that West might go direct-to-consumer with his line as well, patterning the business model of former YEEZY stylist's Christine Centenera's WARDROBE.NYC as we've seen with the YEEZY SUPPLY bundle strategy.
How can a verified account represent Yeezy with false information. You do NOT work for Yeezy and NOT affiliated. How are you gonna believe an account that posts fake color ways https://t.co/xkaYC98G7u

— Kim Kardashian West (@KimKardashian) March 6, 2018
YEEZY HAS ITS OWN UNIVERSE #SEASON7

— Kim Kardashian West (@KimKardashian) March 6, 2018
Season 6 was genius. All of my Japan looks are season 7 & will be online soon. Yeezy does not play by fashion rules. The show room was strictly shoes & always intended for that. https://t.co/xkaYC98G7u

— Kim Kardashian West (@KimKardashian) March 6, 2018
Apologize for saying showroom was empty, it wasn't, there was boots. But they were already there and already ordered at the Season 7 showroom in Milan a month ago. We didn't use the correct words so sorry for that

— YEEZY MAFIA (@theyeezymafia) March 7, 2018