SPOILER ALERT: The Hulkbuster in 'Avengers: Infinity War' May Contain a Secret
The suit returns.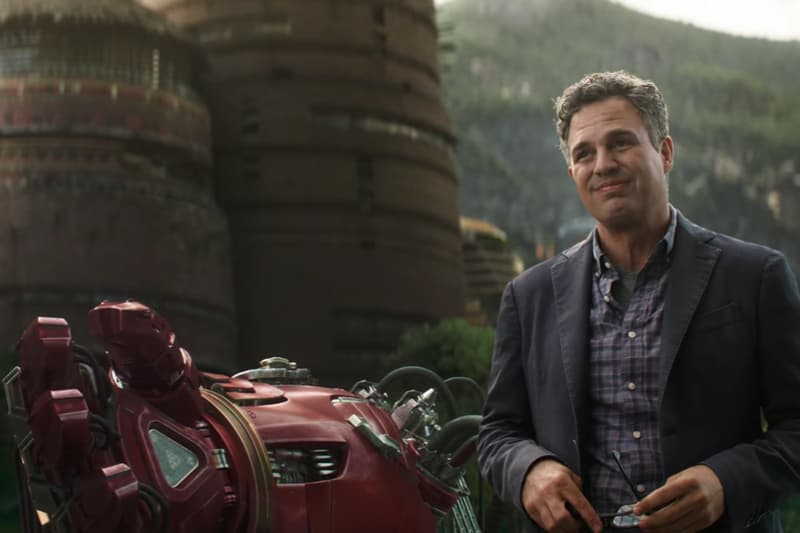 The most intimidating piece of armor in Iron Man's arsenal is without a doubt his Hulkbuster suit, which was used to subdue The Hulk in Avengers: Age of Ultron. In the trailer for Avengers: Infinity War, the suit appears to be back in the thick of it, but a Reddit post has leaked an image regarding the Hulkbuster's involvement in the upcoming film.
SPOILERS for plot points in Avengers: Infinity War below, read with caution.
It appears Bruce Banner/The Hulk himself will be wearing the suit in battle, as box art for an upcoming Hulkbuster toy for the film shows The Hulk bursting out of the armor. This could mean Banner operates the suit to join the ongoing battle with Thanos in Wakanda and then transforms into The Hulk mid-battle, resulting in its destruction. It could also mean the newly developed Hulk we've seen articulating thoughts and feelings in Thor: Ragnarok may operate the suit himself before tearing it off.
Whatever the case may be, this confirms fan theories that Iron Man would not be inside the Hulkbuster seen rummaging around Wakanda during the Infinity War trailer. Avengers: Infinity War will be released on April 27. In related news, it appears Spider-Man's Iron Spider suit may be hiding a secret as well.