BMW Unveils Stunning M8 Gran Coupe Concept
Is this Aquaman's car?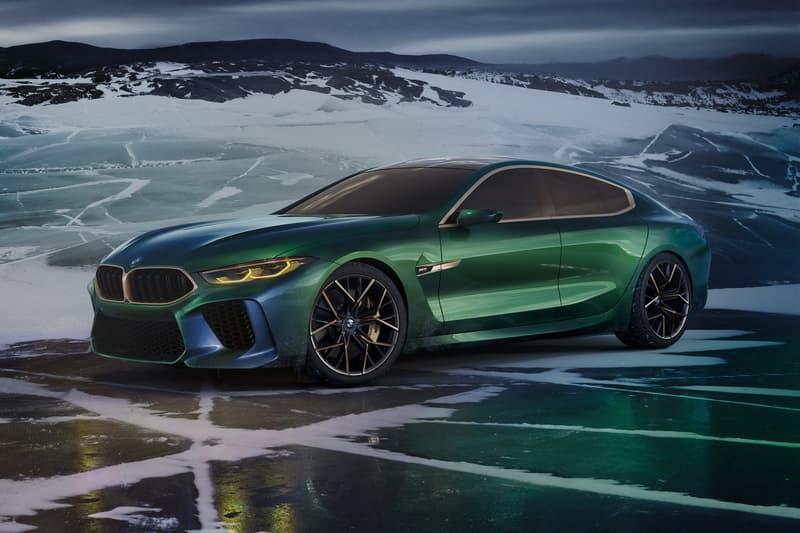 1 of 7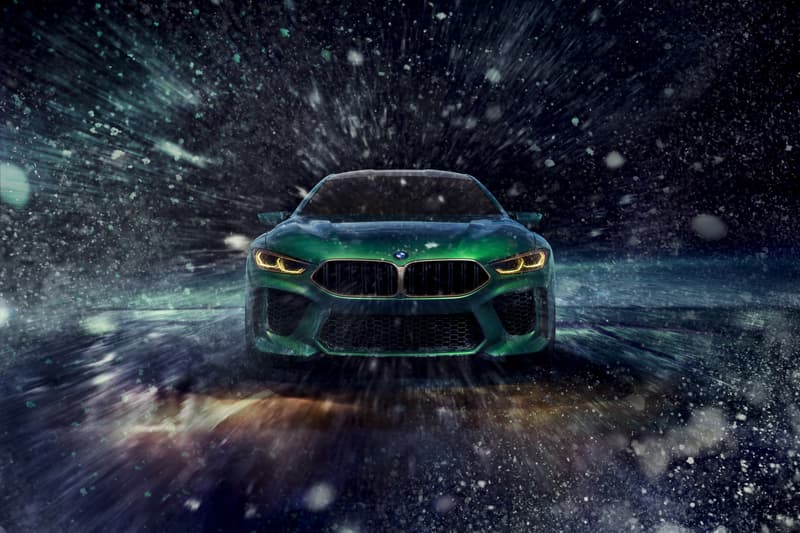 2 of 7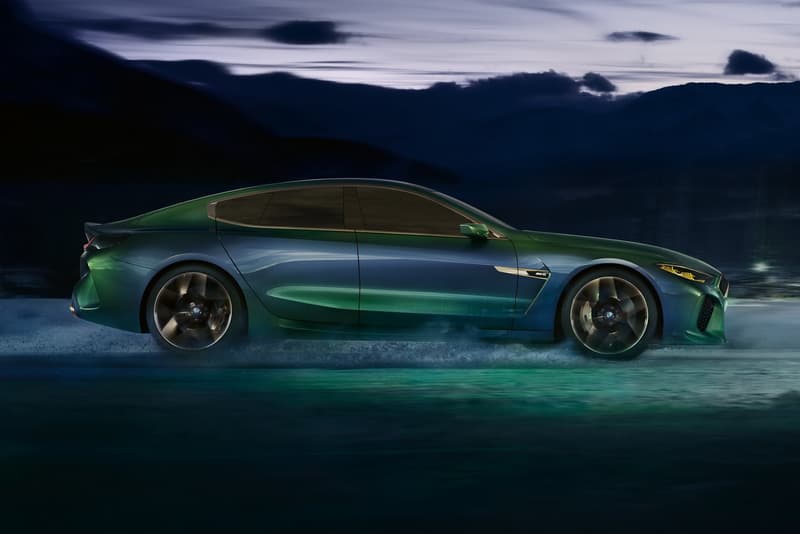 3 of 7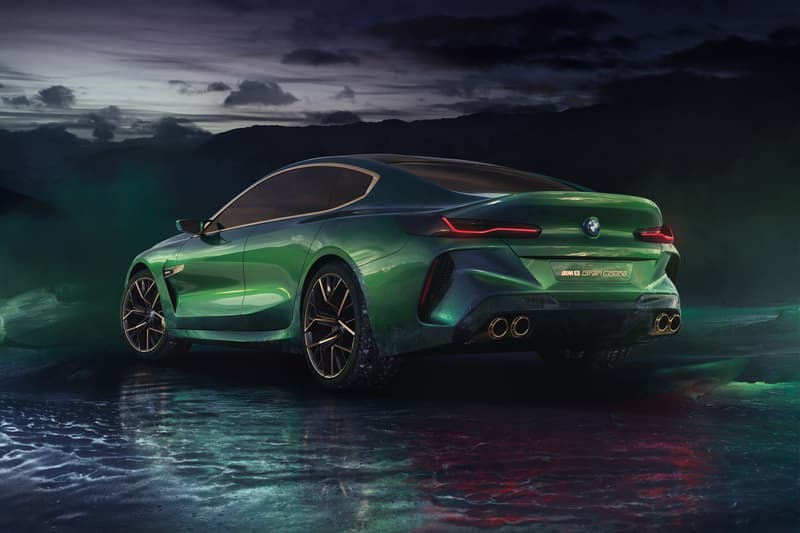 4 of 7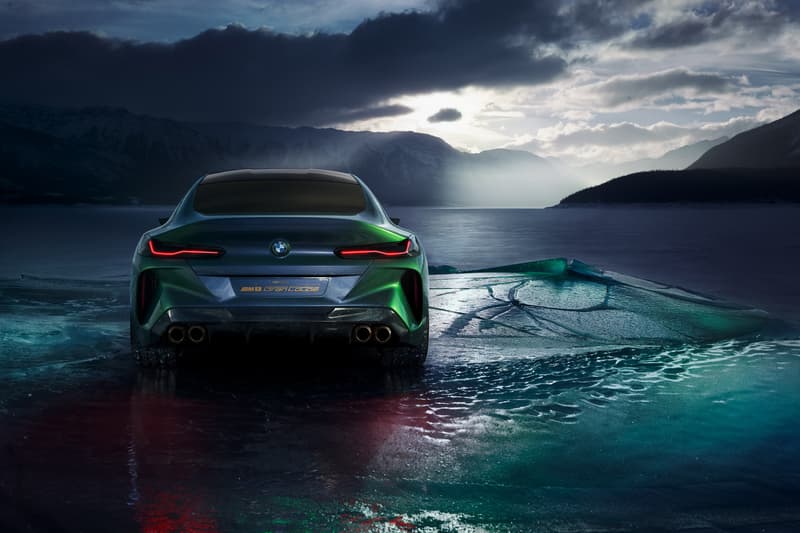 5 of 7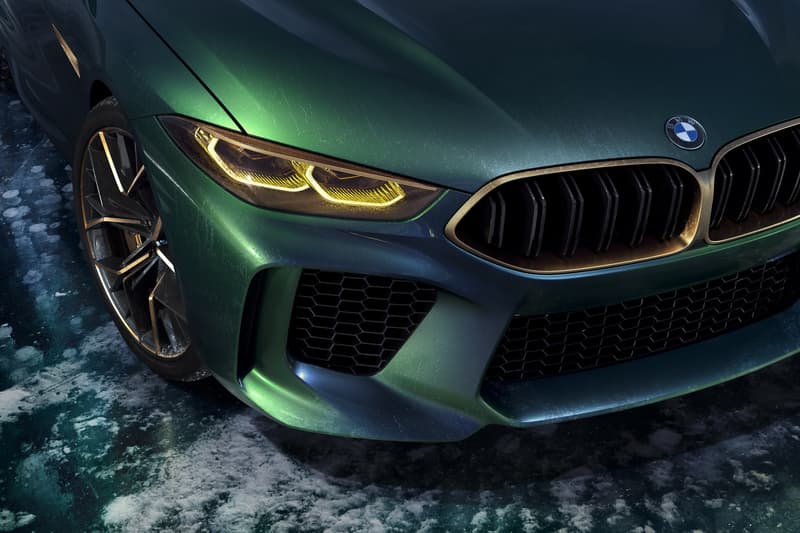 6 of 7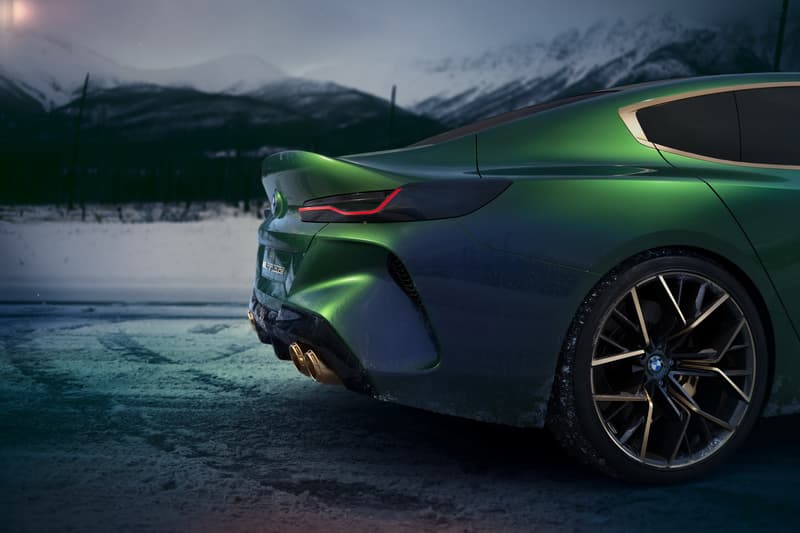 7 of 7
This year, BMW will deliver its 8 Series Convertible and 8 Series Coupe in July and October respectively. Rounding out the trio of new 8 Series will be the Gran Coupe, set to arrive in July of 2019. Domagoj Dukec, who is head of design for BMW i and M, has designed a BMW M8 Gran Coupe Concept and unveiled it at the Geneva Motor Show, following the unveiling of the M8 GTE back in September of 2017.
Seen above, the car has dynamic and outrageously aggressive lines coupled with a beautiful greenish-blue paint job and yellow headlights and trim — this is basically the perfect car for Aquaman. "We made the Hofmeister kink part of the rear door to eliminate that ungainly panel in the C-post, pulled the front shutline of the engine compartment cover all the way forward to the kidney and the lights, and created a rear end which looks elegant and muscular while providing all the downforce engineering could ask for," stated Dukec.
Further describing the M8 Gran Coupe Concept Dukec says:
"This car stands for a new type of performance-oriented luxury. The warm yellow headlamps are an emotive antithesis to the cold white LEDs with their piercing blue ultra-intensity. The chromaflair paint demonstrates what our Individual division is capable of. And the brightwork that isn't really bright anymore replaces overt bling with a subtle touch of high-quality craftsmanship. Every little detail on this car is like a sculpture, a 3D object, a piece of understated jewelry.
M8 versions of the Coupe and Gran Coupe will be offered and will sport a 650 horsepower twin-turbo V8. Each will have three-pronged lower air intakes, custom bumpers, flares, sills, and widened tires. The concept above is pictured with 21-inch wheels, which most likely won't make it onto the final version. Its road ready version is expected to weigh roughly 4,000 pounds and offer an optional driver's package that brings the maximum speed up from 155 mph to 191 mph. Retail for a fully loaded M8 Gran Coupe is expected to be around the $200,000 USD range so start saving now.
Is the BMW M8 Gran Coupe Concept the best car out of the Geneva Motor Show this year? Let us know below. For more information on the car, visit BMW's official website. The German car manufacturer also just recently unveiled a M2 "Black Shadow" Edition.