Starbucks Introduces a Caramel Popcorn Pretzel Frappuccino
Another sugar-spiked shake for the AM hours.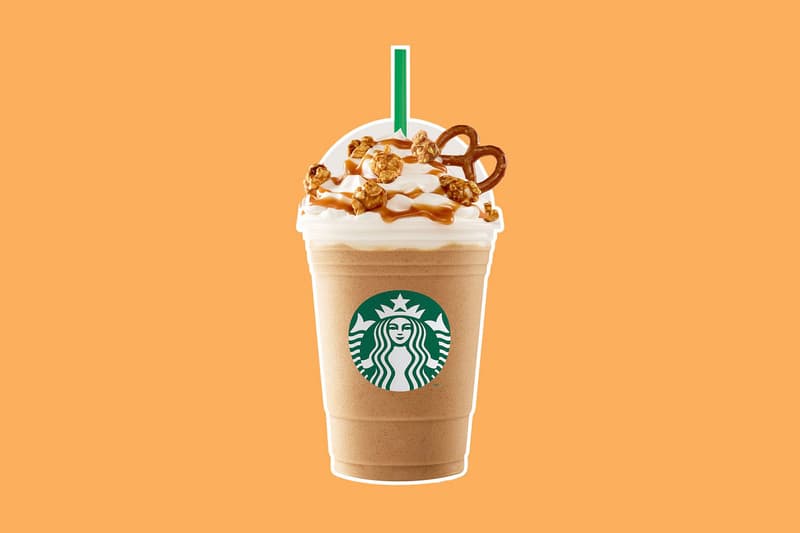 Along with the opening of Starbucks' first upscale reserve retailer, the Seattle-based coffeehouse giant has also introduced a new Caramel Popcorn Pretzel Frappuccino. Available as a limited-time exclusive for the Australian market, the Caramel Popcorn Pretzel Frappuccino merges together bits of salted pretzels, caramel popcorn, whipped cream, Starbucks signature Pop'zel syrup — reportedly a mix of "popcorn and pretzel" — and caramel drizzle. More of an AM-hours ice cream shake than an actual coffee drink, the sugar-spiked beverage is sure to be all over Australia's Instagram trends in the coming weeks.
While Starbucks' overseas outlets are no strangers to unique, headline-grabbing concoctions, North American consumers need not worry: in the coming weeks, the forthcoming warmer months will bring new seasonal offerings such as the Coconut Milk Mocha Macchiato and the Iced Cinnamon Almond Milk Macchiato. The latter is an horchata-inspired creation, while the former option blends together chocolate mocha and caramel flavors.