Starbucks Opens Its First Upscale Reserve Store
Featuring an artisanal bakery and alcoholic cocktails.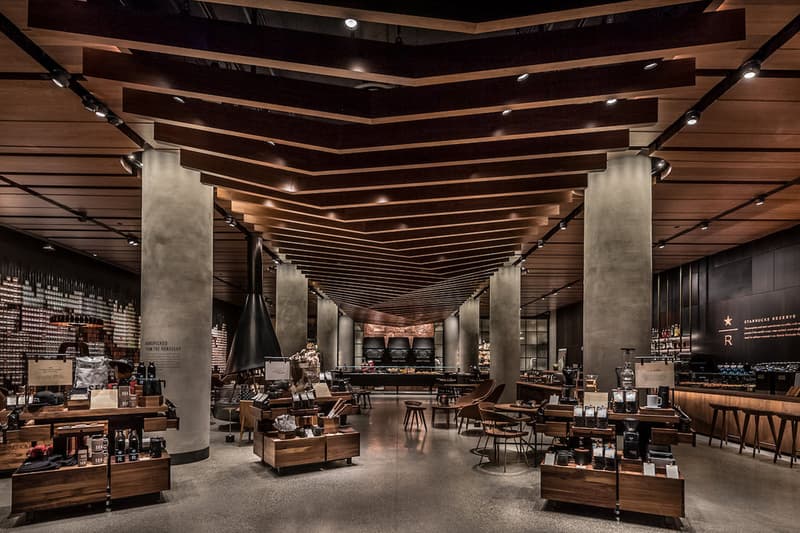 Starbucks just opened the first of its new upscale Reserve stores at the company headquarters in Seattle, Washington. The Reserve store will offer a high-end experience with "open, marketplace style" spaces featuring an artisanal Princi bakery counter, a full liquor bar serving cocktails, rare coffee roasts, lounge areas with large tables and fireplaces.
The first Reserve store is 8,100 square feet (four times the size of a normal Starbucks) and is the first of 1,000 planned Reserve locations. Locations planned for Milan and New York are slated to open this year, and Tokyo and Chicago for the next year. The project will also include 20 to 30 new Roasteries.
The company said it already has dozens of Reserve bars in existing locations, such as the largest Starbucks in Shanghai. However, the Reserve bars are different from the Reserve stores.
Check out the first upscale Starbucks Reserve store above and let us know what you think in the comments below. For related content, see what the "most overlooked detail in the Starbucks logo" is.