JOURNAL STANDARD Drops Exclusive Reversible Souvenir Jackets
tr.4 suspension & TAILOR TOYO join the retailer for the luxe reimaginings.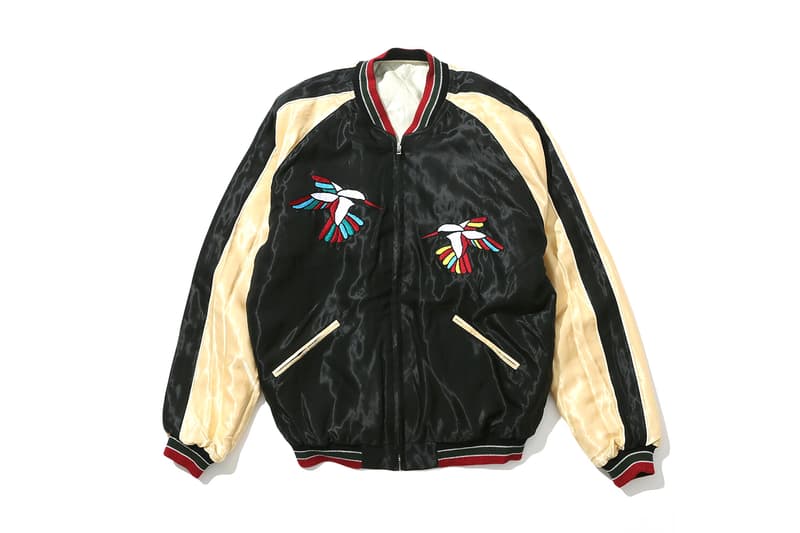 Japanese retailer JOURNAL STANDARD joins tr.4 suspension — the casualwear label of Japanese actor Jun Marakami — and TAILOR TOYO for a set of collaborative Souvenir jackets. The five pieces all offer various brightly-colored satin, accented by retro embroidery.
Each jacket centers around two base colors — one neutral and one distinct hue — complemented by black elastic hems and cuffs. The outside features bi-color detailing, with embroidered hummingbird details inspired by vintage souvenir jackets. Meanwhile, the inside boasts a solid-colored quilted lining and minimized embroidery relegated to the upper left chest area. Reversing the jacket also hides the lining at the collar, making for an all-around sleeker piece. Regardless of how its worn, the jacket offers zippered closure and two angled slit pockets.
Grab one of the limited jackets when they arrive on JOURNAL STANDARD's web store March 2.
Elsewhere in Japan, fragment design and NEIGHBORHOOD recently released their collaborative graphic capsule.