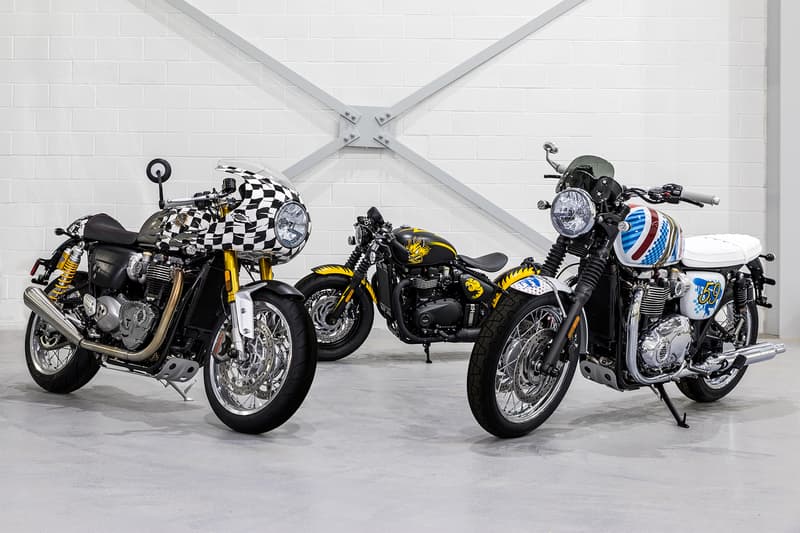 1 of 14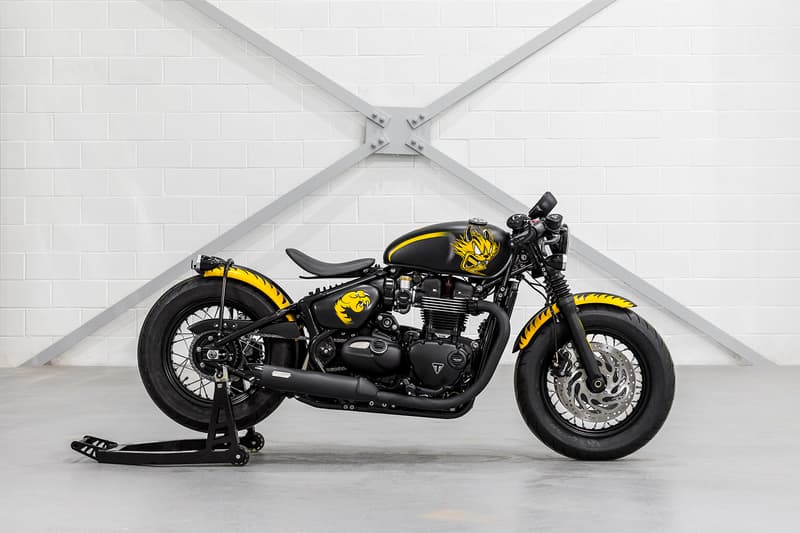 2 of 14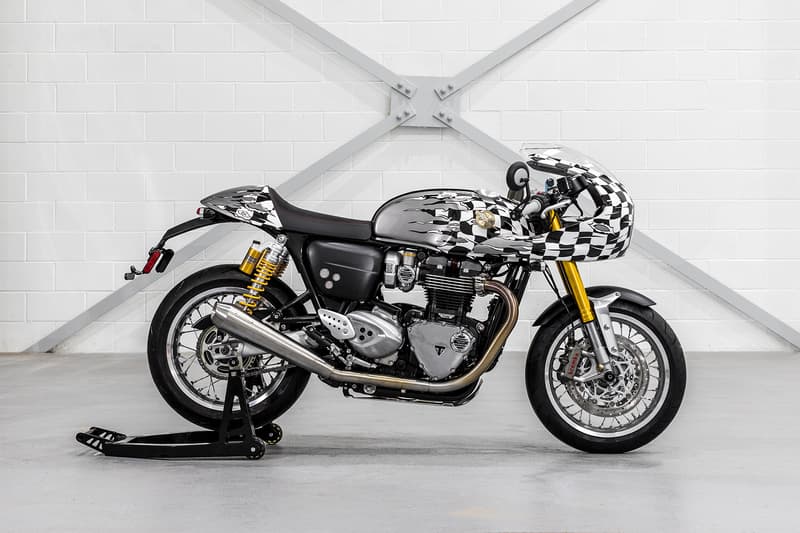 3 of 14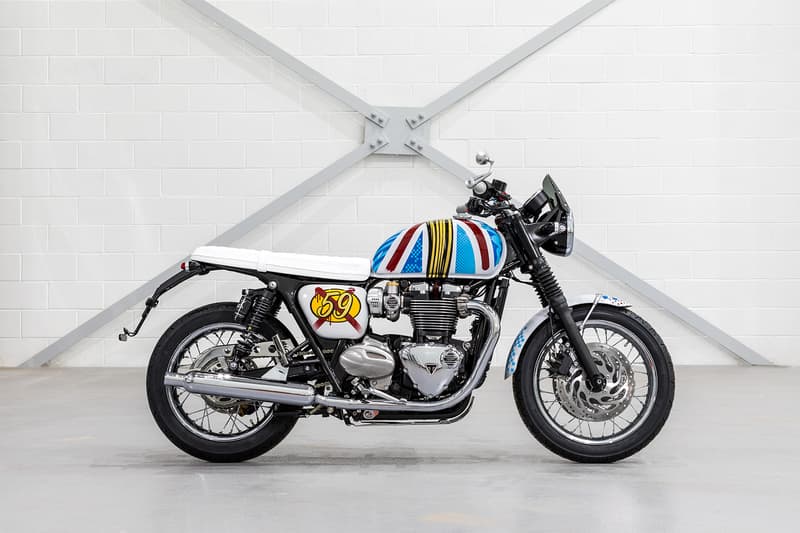 4 of 14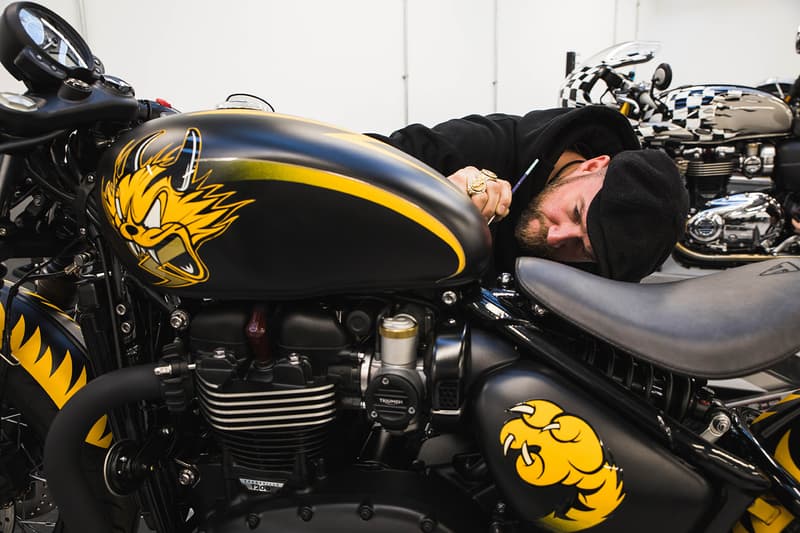 5 of 14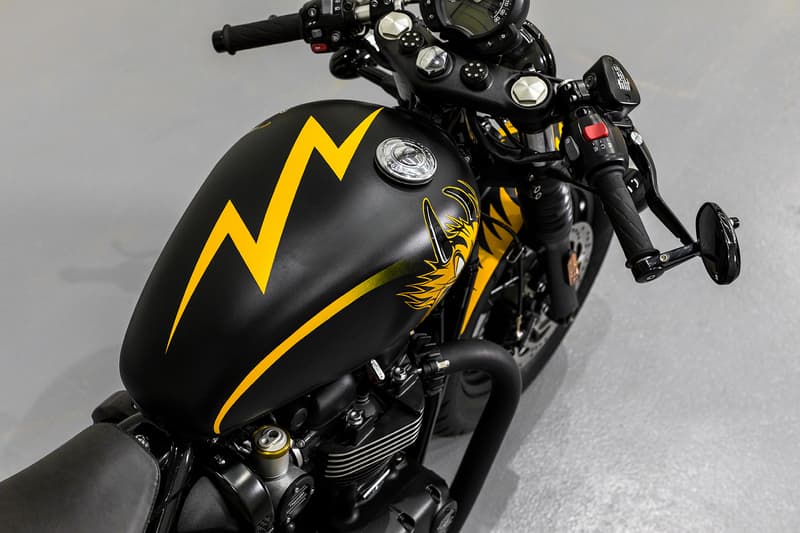 6 of 14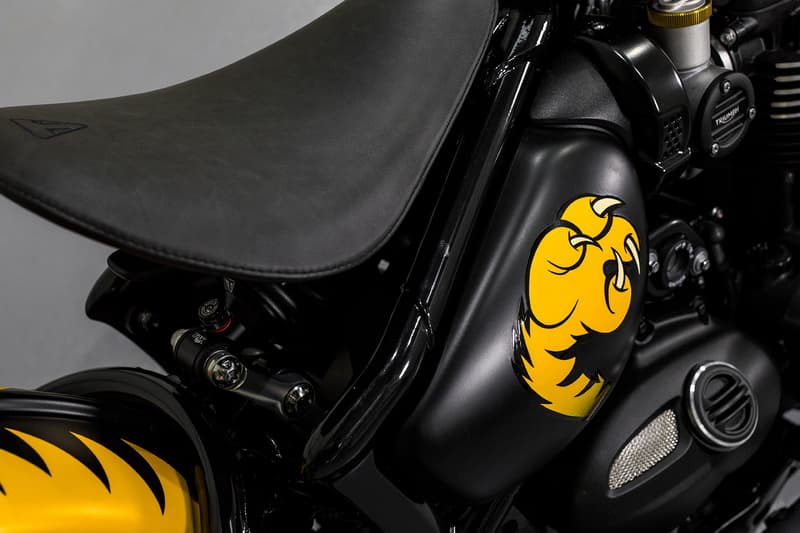 7 of 14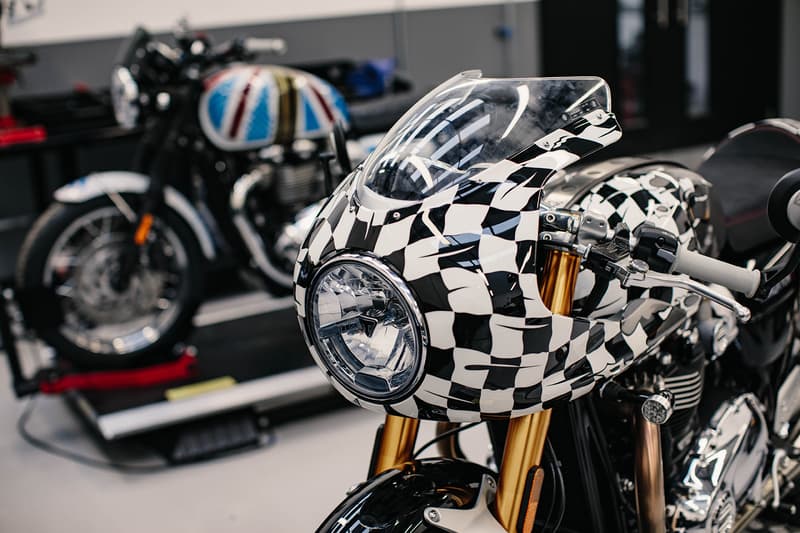 8 of 14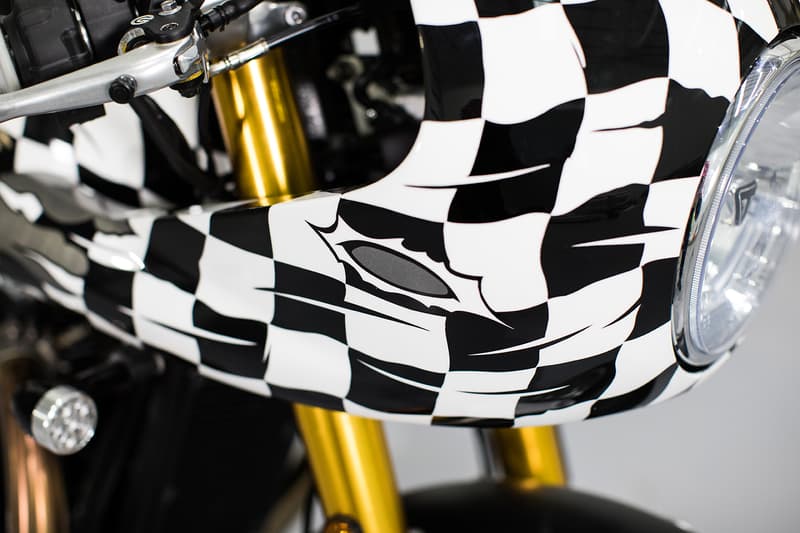 9 of 14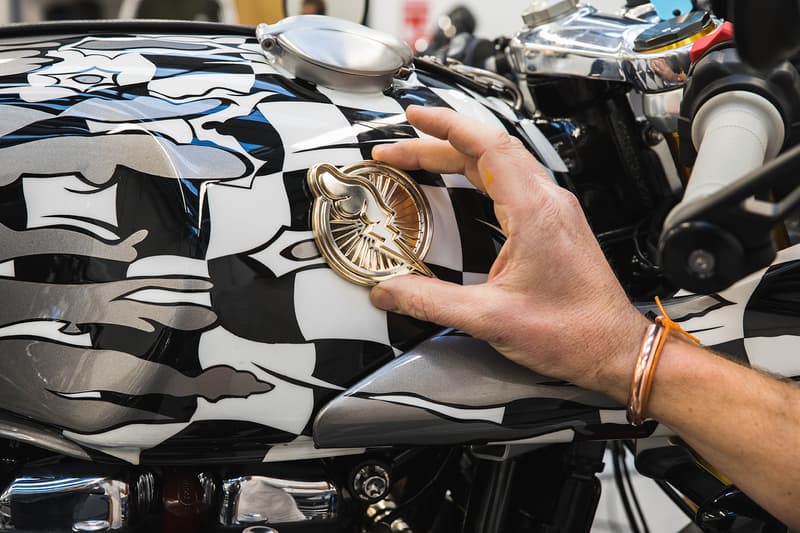 10 of 14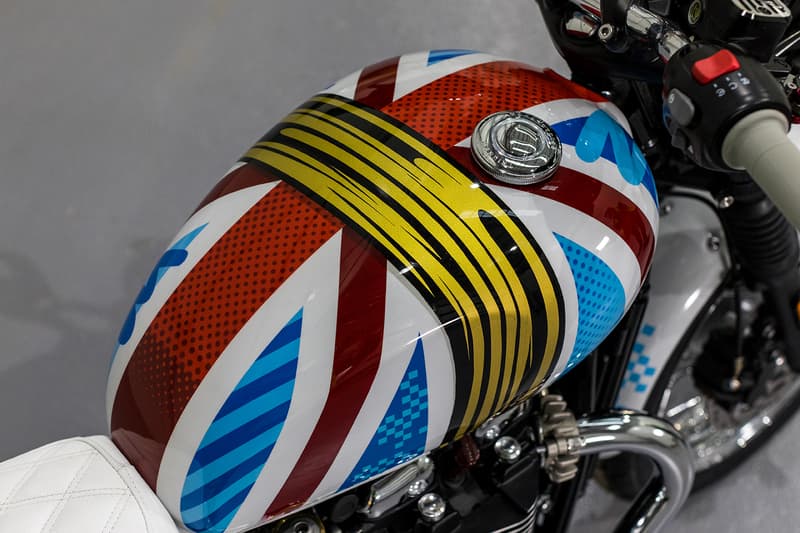 11 of 14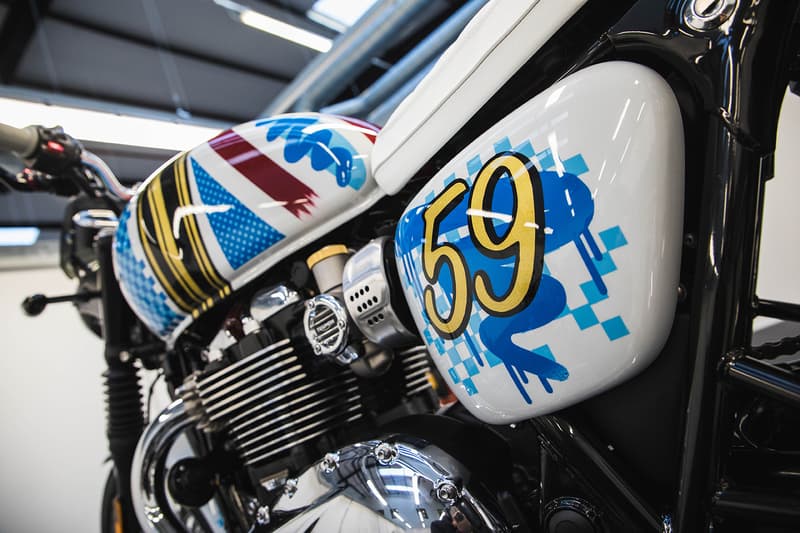 12 of 14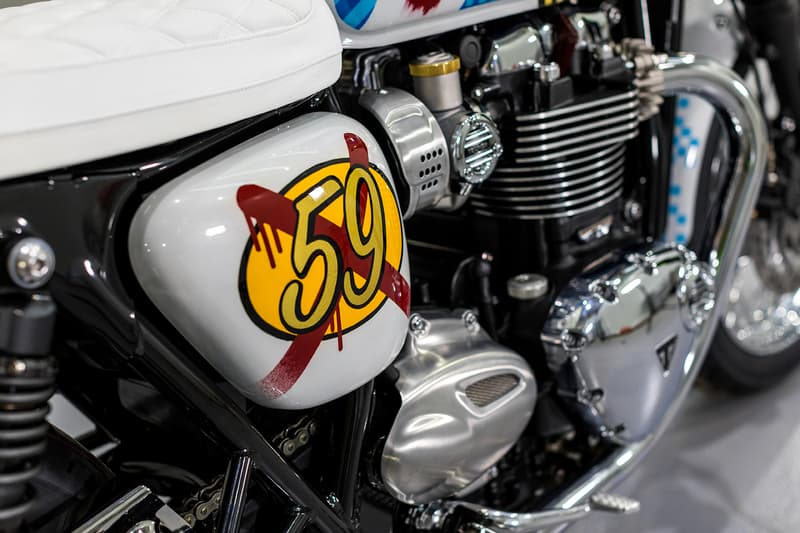 13 of 14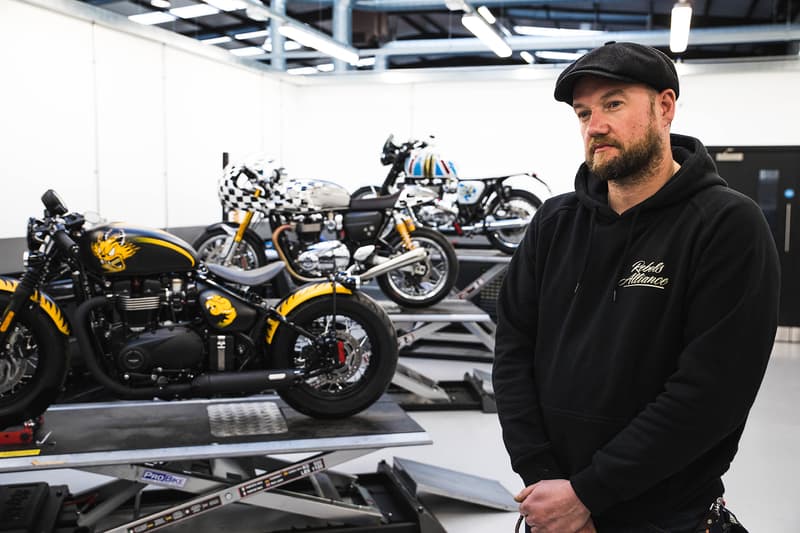 14 of 14
D*Face Creates Custom, Hand-Painted Art for Triumph Motorcycles Collab
The London icon is a longtime Triumph rider.
---
Britain's biggest motorcycle company is teaming up with a London-based street art icon for a collaboration that celebrates the free-spirited creativity of the late '50s and '60s.
Following a December collaboration with Schott NYC, the legendary D*Face — government name Dean Stockton — takes his talents away from auction blocks and art galleries and partners with Triumph Motorcycles to bring his recognizable, signature style to motorcycling. Paying homage to the aforementioned past eras, the two entities collide for the "Spirit of '59" project. With Triumph's "Modern Classic" lineup as his canvas, D*Face delivers several new, hand-painted pieces.
"As a kid I wanted to be a fighter pilot," D*Face tells Esquire, explaining the backstory behind his work with Triumph and what motivated these particular creations. "It was the closest thing to flying that I could get as a kid." D*Face is also a longtime supporter of Triumph as a brand, having picked up some of the manufacturer's bikes throughout his life.
You can check out D*Face and Triumph Motorcycles' new collaboration above. To earn one of the models for yourself, schedule a test ride on a Triumph Modern Classic between today and April 30 and you will be automatically entered into a raffle to win one of the collaboration's offerings.
Towards the end of last month, D*Face debuted some never-before-seen pieces during a Singapore showcase curated by Magda Danysz.