A Look Inside Reigning Champ La Brea
The brand opens its very first U.S. store.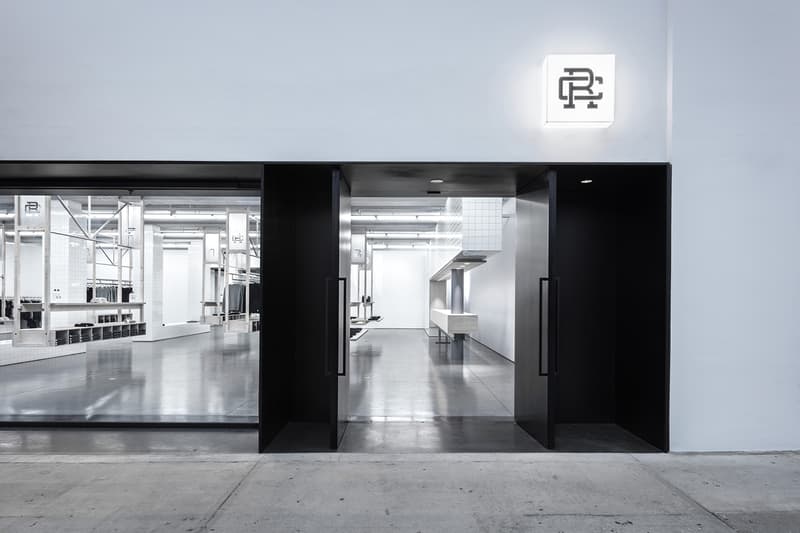 1 of 7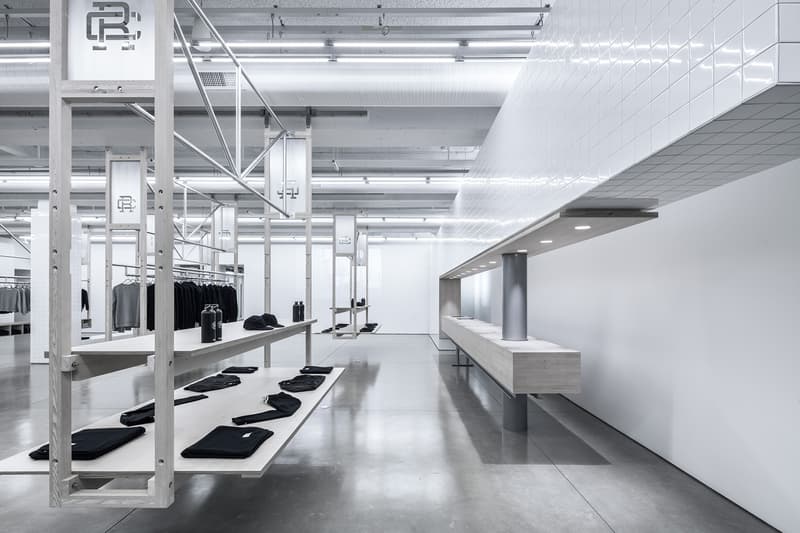 2 of 7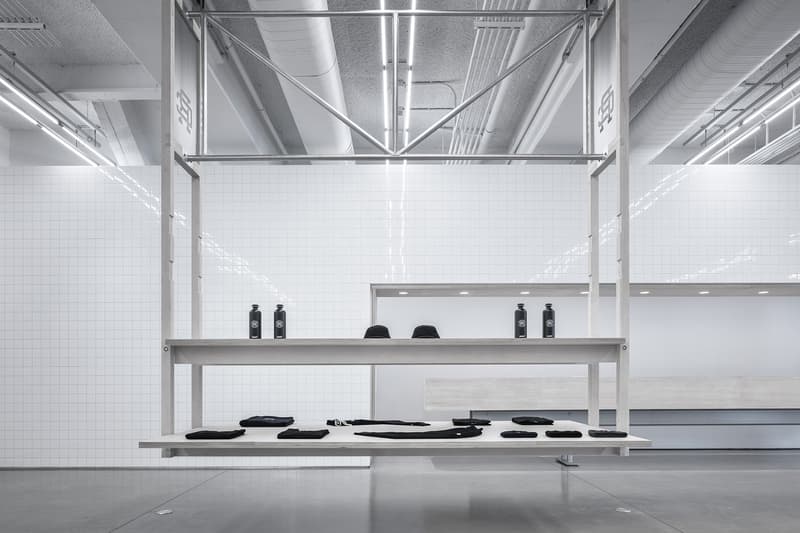 3 of 7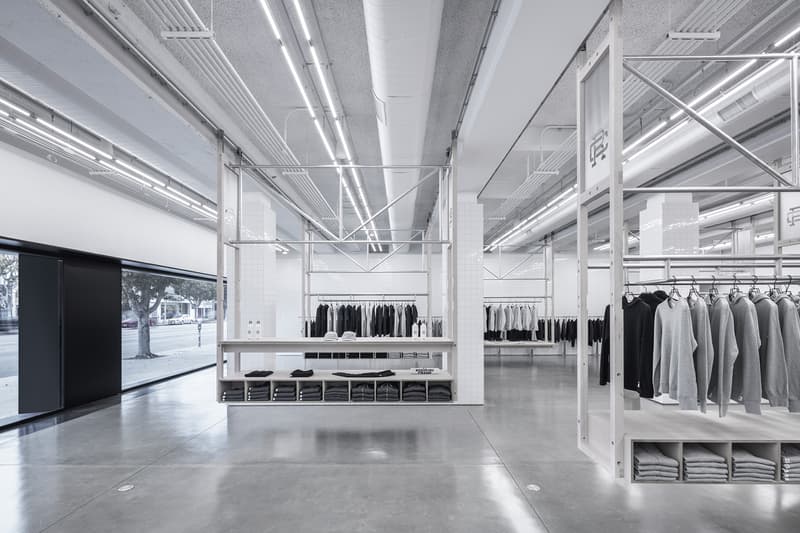 4 of 7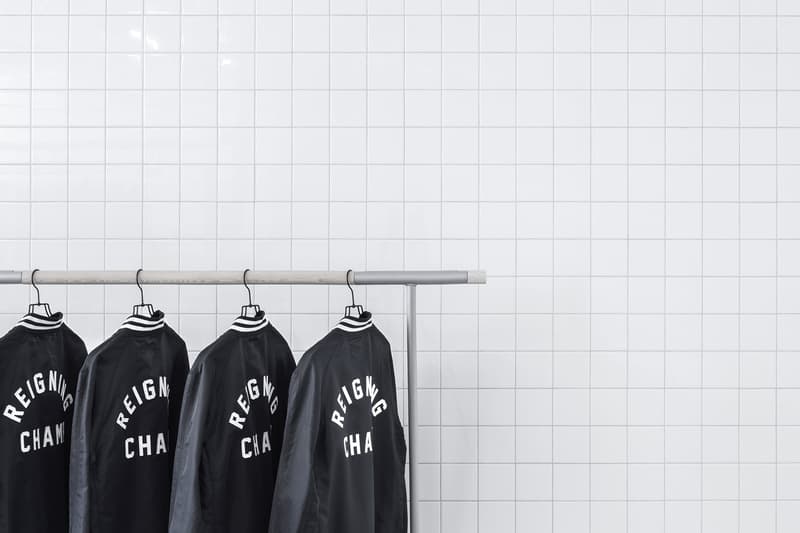 5 of 7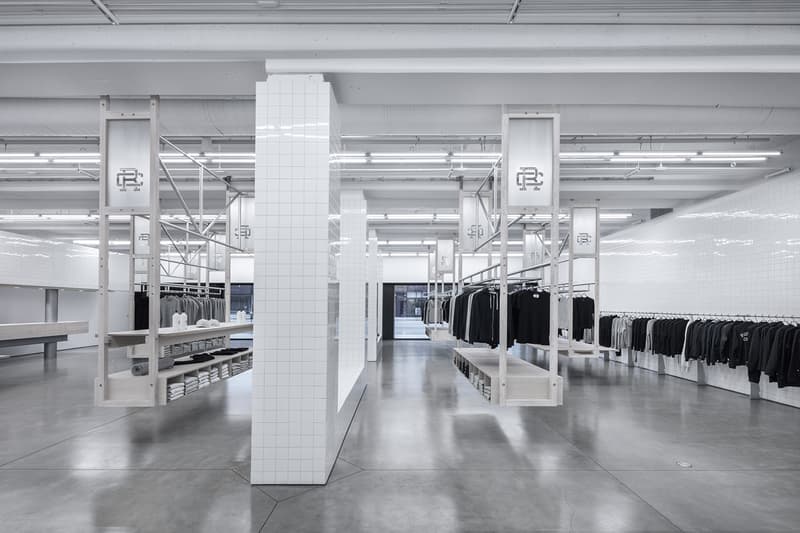 6 of 7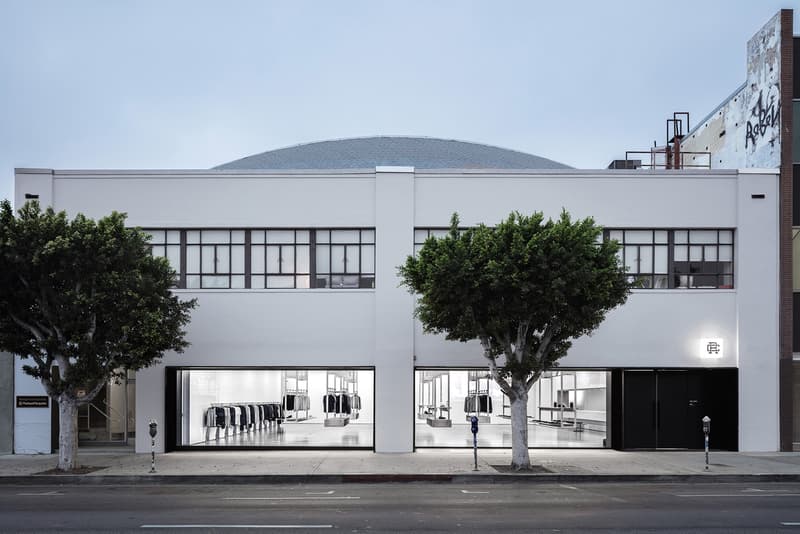 7 of 7
Reigning Champ is the latest to set up shop on La Brea as the Canadian stalwart has taken to Los Angeles to open its very first U.S. store. Boasting over 6,000 square-feet of space, the Peter Cardew Architects-designed shop is the brand's largest to date and joins three other locations in Vancouver and Toronto. High ceilings and concrete beams characterize the interior and informed a custom modular shelving system that Cardew created to enable "seasonal reconfiguration of displays without compromising conceptual clarity." By suspending rails from fixed beams, the modular system can utilize a bevy of interchangeable tables, boxes, and rods for a variety of versatile setups. Said Cardew of the space:
The design of Reigning Champ stores evokes the ethos of the gym, a place of efficiency and activity. A place of clarity with no dark corners. A place of shared wellbeing, active participation and display… In a time when sacrificing material resources simply for a change in appearance may be considered as irresponsibly wasteful, these innovative design solutions create equally effective change.
Reigning Champ's gorgeous Western Hemlock-, steel-, and tile-filled space is open now at 115 South La Brea Avenue.
Reigning Champ La Brea
115 South La Brea Avenue
Los Angles, CA 90036
United States