ESPN Explores the NBA's Obsession With Wine
DWade and the Banana Boat Crew lead the pack.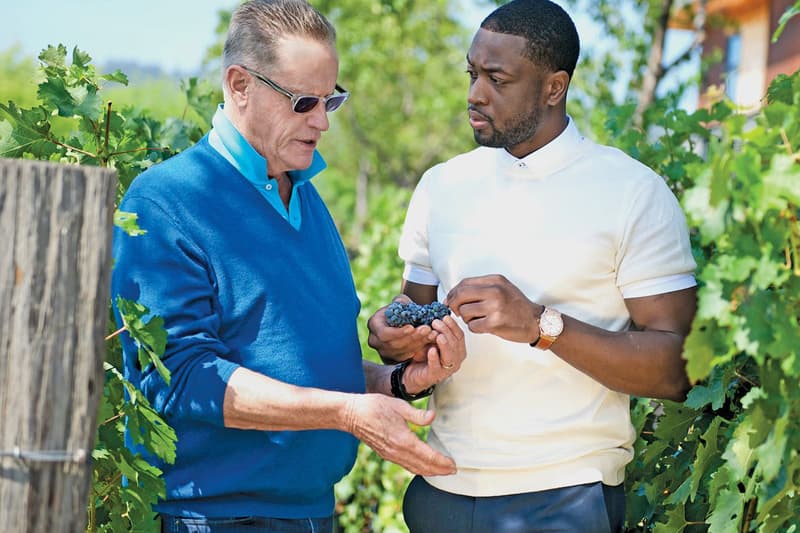 NBA players are known for their extravagant taste and discretionary spending, dropping plenty of cash on cars, watches and houses. However, it's less commonly known that many of the athletes have a taste for high-end wine, with several NBA stars developing a taste for premium bottles.
ESPN chronicles Dwyane Wade, Kevin Durant, Carmelo Anthony, LeBron James and Jimmy Butler's ascent into the world of fine drinks, looking into the players' wine habits and the dual investments of time and money.
For instance, Anthony joined "two-bottle Sunday" dinners in 2011 and rubbed elbows with wine collectors who owned millions of dollars worth of wine, eventually coming in third in a competition to bring the best bottle. Gabrielle Union, Dwyane Wade's wife, inspired Wade to launch his own wine label in 2014. Says Union, "When they were first in the league … it was the jewelry and the cars and the rock star lifestyles and all the accoutrements that comes with that. … Now no longer are people impressed by your financial portfolio or how big your house is. … It's who can bring the best bottle of wine."
Check out the piece on ESPN's website. Elsewhere, Drake recently went public with his own drink label, but the rapper prefers whiskey to wine.