Apple & Kevin Durant Developing Scripted Basketball Show 'Swagger'
It's about his "youth basketball" days.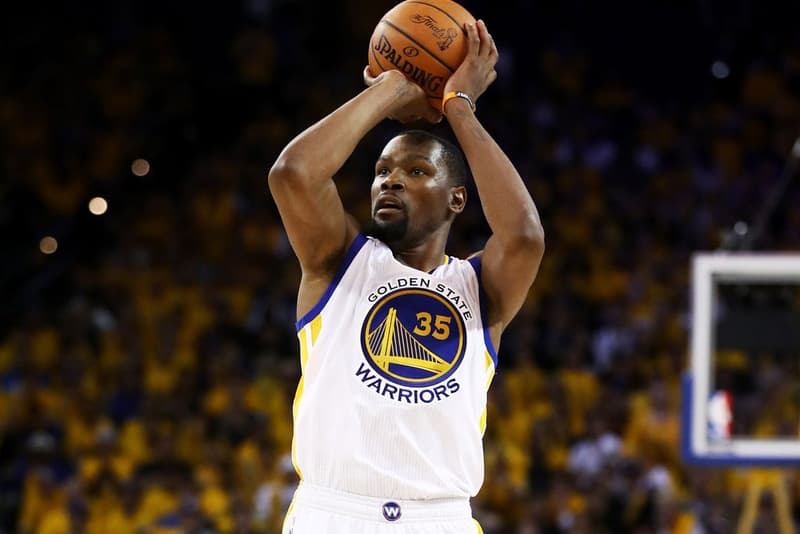 Apple is working with Kevin Durant to create a television series based on a specific period in the NBA superstar's life.
Known as Swagger, the Apple program focuses on Durant's life before professional basketball, aiming to give viewers a unique perspective on what went down during Durant's "youth basketball" days. According to Variety, Swagger is a journey through the "world of Amateur Athletic Union (AAU) basketball" that zooms in on the personal, life-shaping experiences of the athletes, coaches and families.
Ron Howard and Brian Grazer's Imagine Television company and Durant's Thirty Five Media are on-board for production on Swagger, while Shots Fired and Notorious writer Reggie Rock Bythewood will handle writing duties.
In related news, the trailer for Chance the Rapper and Dwayne Wade's new basketball documentary, Shot in the Dark, has just dropped.