Drake Is Taking His Whiskey Label Public
And you can invest.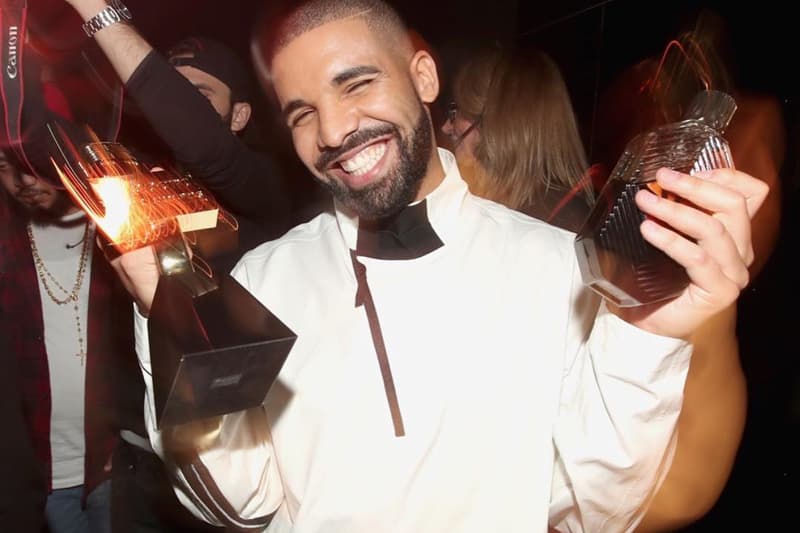 Drake might be trading in his @champagnepapi moniker for @whiskeypapi. Having ventured out into fine spirits with his own brand of drink, the platinum-selling Canadian is taking Virginia Black Whiskey public.
A joint venture with "acclaimed spirits producer and entrepreneur" Brent Hocking, Virginia Black Whiskey's shares are slated to be available to any and all in early 2018. Hocking described the bourbon whiskey as a "perfect combination of exceptionally good juice in exquisite packaging at an accessible price," and boasts a "vision to redefine whiskey" with Virgina Black. It's no mere cash grab; the label has already garnered awards from Wally's Wine and Wine Enthusiast for its "rich, decadent, smooth" taste and "decadent profile."
Virginia Black Whiskey's Banq page is set to open to investors soon, with $100 USD minimum investments accruing shares that begin at $5 USD.
In other Drake food news, the rapper is gearing up for the grand opening of his restaurant, Pick 6ix.