This Artist Created the Ultimate 'Dragon Ball Super' x Nike Air VaporMax Collaboration
Which one is your favorite?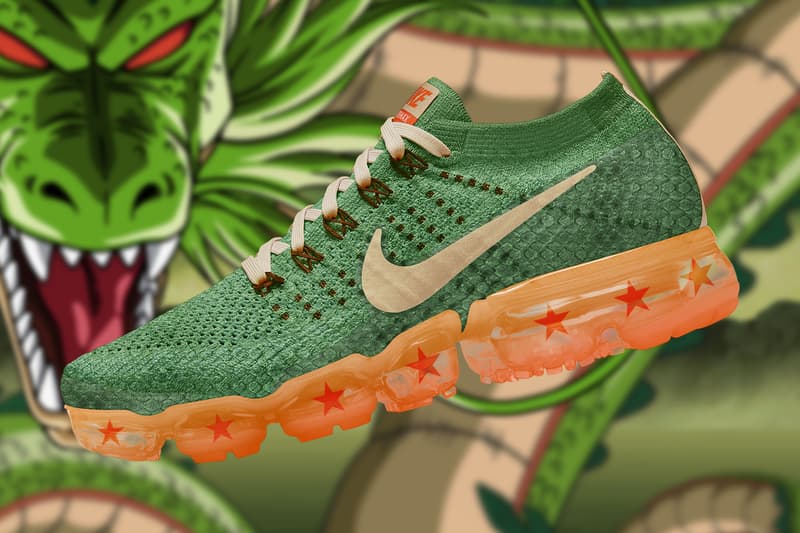 1 of 7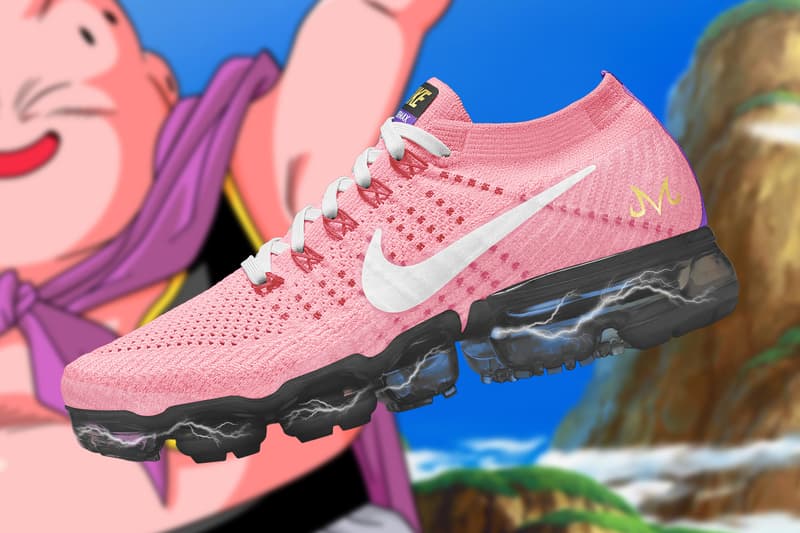 2 of 7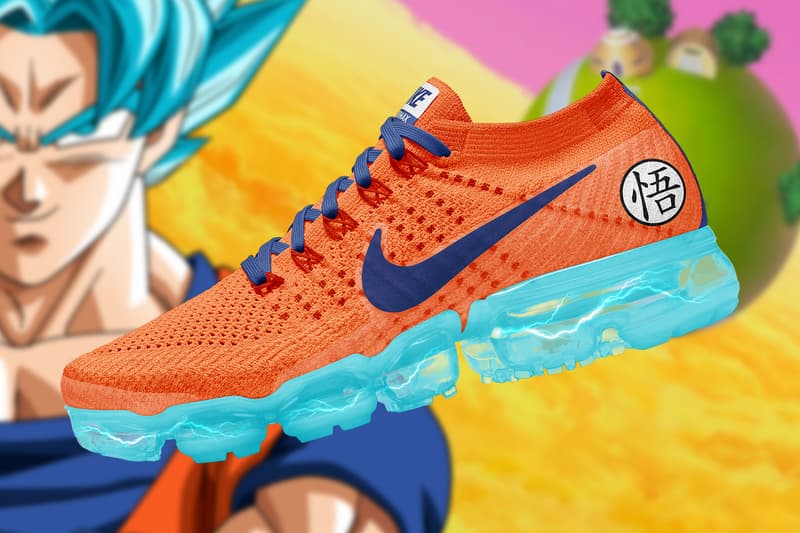 3 of 7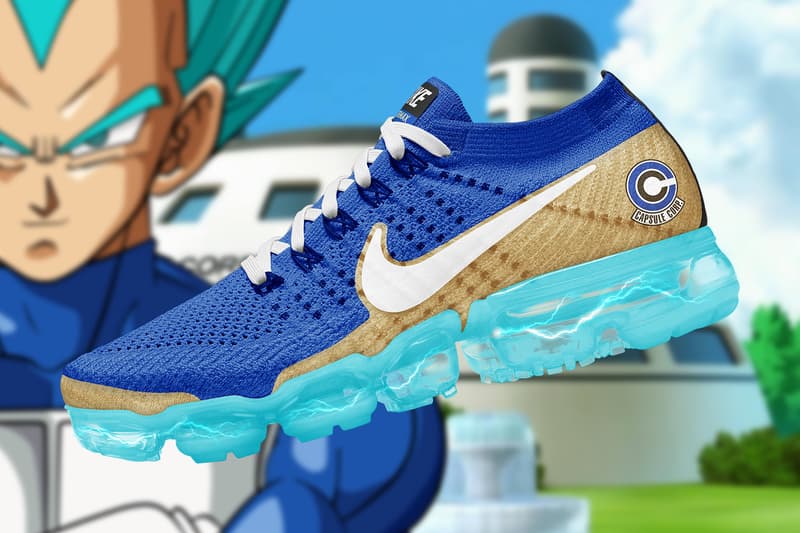 4 of 7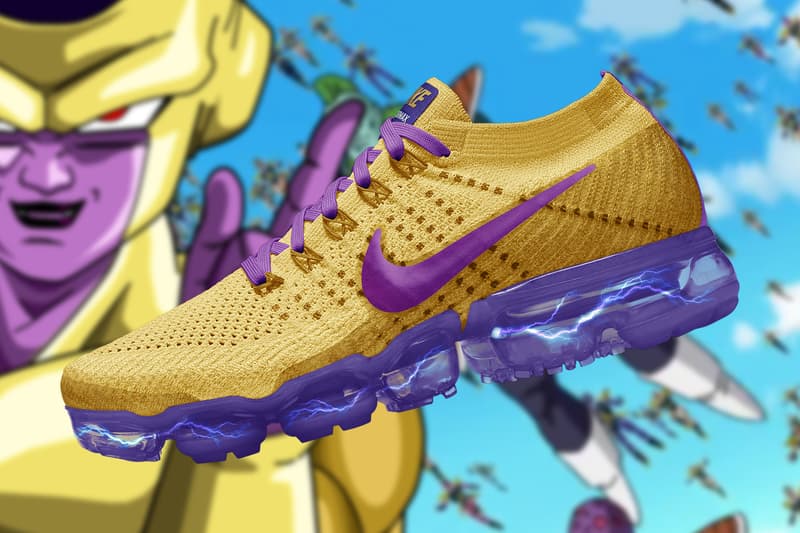 5 of 7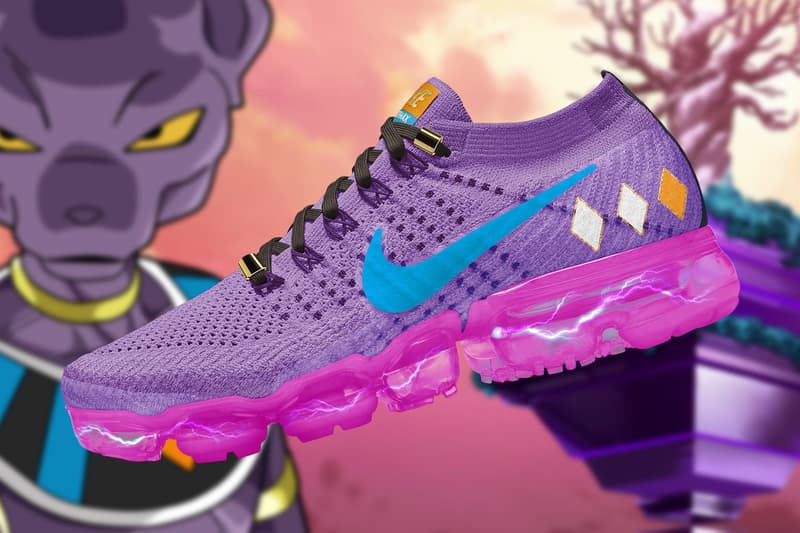 6 of 7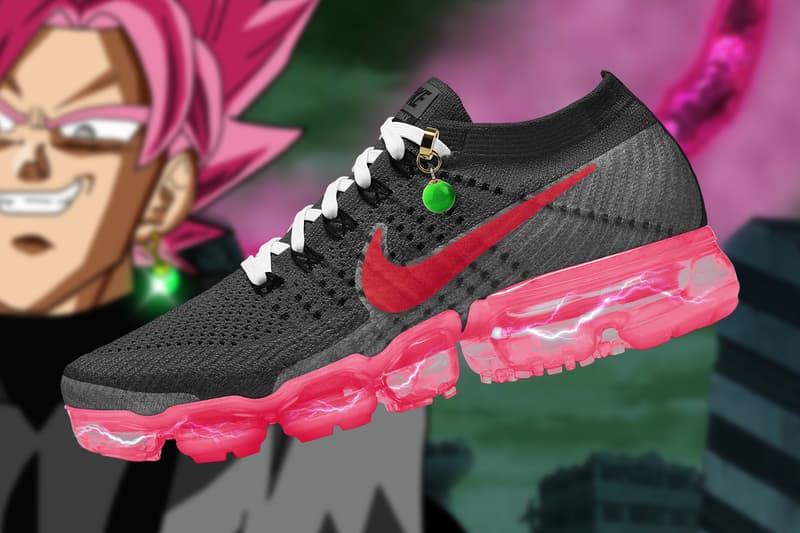 7 of 7
After highlighting an inventive Dragon Ball Z x Nike concept pack, we now have a look at some ultra-convincing VaporMax renders in line with Dragon Ball Super characters. Artist The Golden Shape executed the popular Nike runner with colorways that stay true to fan-favorite characters.
Ranging from Frieza and Black Goku to Shenron and Vegeta, the pack includes all of the heavy hitters, including a colorway evoking Goku's Super Saiyan Blue transformation. Select versions, including the Majin Buu, Beerus and Goku shoes, boast character-specific emblems on the heel, like Buu's signature "M" and a Capsule Corp logo on Vegeta's shoe. Elsewhere, subtle detailing informs the shoes, like the snakeskin accents on Shenron's all-green pair, which also boasts the Dragon Ball stars embedded in the visible Air outsole.
Most recently, enterprising modders added some custom characters to Dragon Ball FighterZ, like Sonic the Hedgehog and Nicolas Cage.