Nipsey Hussle's "Victory Lap" Album Has Arrived
Featuring Kendrick Lamar, YG, Belly, Puff Daddy and more.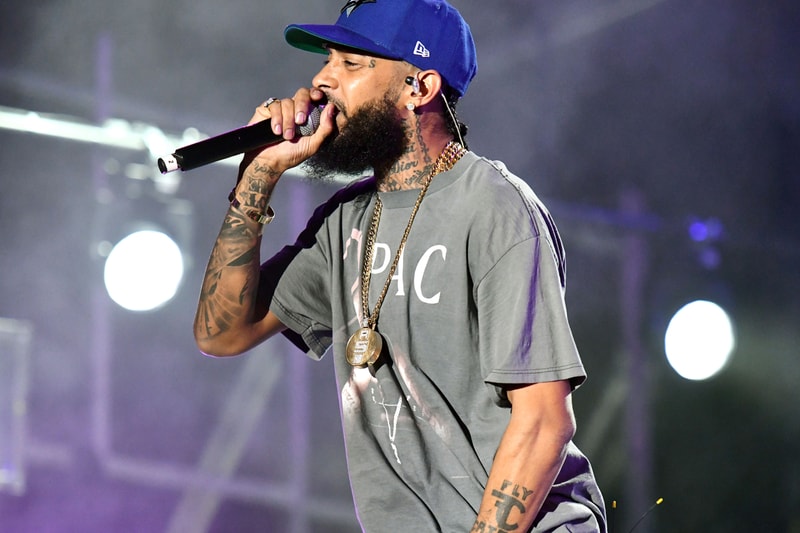 It's been a long time coming for Nipsey Hussle's "Victory Lap" album. Despite several years of setbacks, the long-awaited 16-song project has finally released thanks to a successful partnership deal with Atlantic Records. As anticipated, the tracklist includes the Kendrick Lamar collaborated "Dedication" and "Last Time That I Checc'd" with YG.
Undoubtedly, the single "Victory Lap" decorated with Stacy Barthe vocals tops the list as a standout. The melancholic piano backdrop dates itself. The dark vibes and angst-filled rap channel an instantly familiar sound reminiscent of music popular almost a decade ago like "F.A.M.E." from Young Jeezy and T.I. and Drake's "Pound Cake" featuring Jay-Z. Moreover, Puff Daddy appears on a track pulling a "West District" sample through the score. Coinciding with the release, the L.A. rapper also took to Twitter to celebrate the release.
Finished what we started.
BothaFatts The Loc.
All $ IN TILL THA END? https://t.co/7yawtUFTNh

— THA GREAT (@NipseyHussle) February 16, 2018
Stream the album and let us know your thoughts below. For more new music, Tyga just dropped his 'Kyoto' album.