Blondey McCoy Looks Back at His Thames Archive
As well as discussing how the brand started and his relationship with Palace.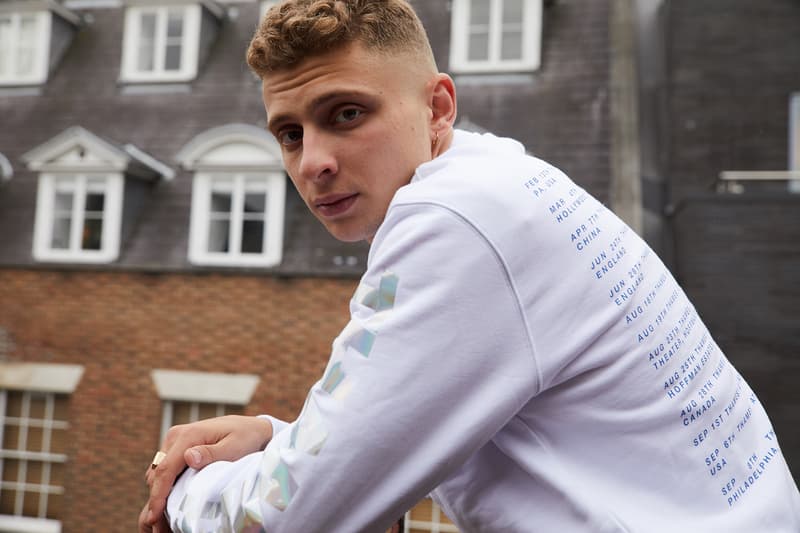 1 of 9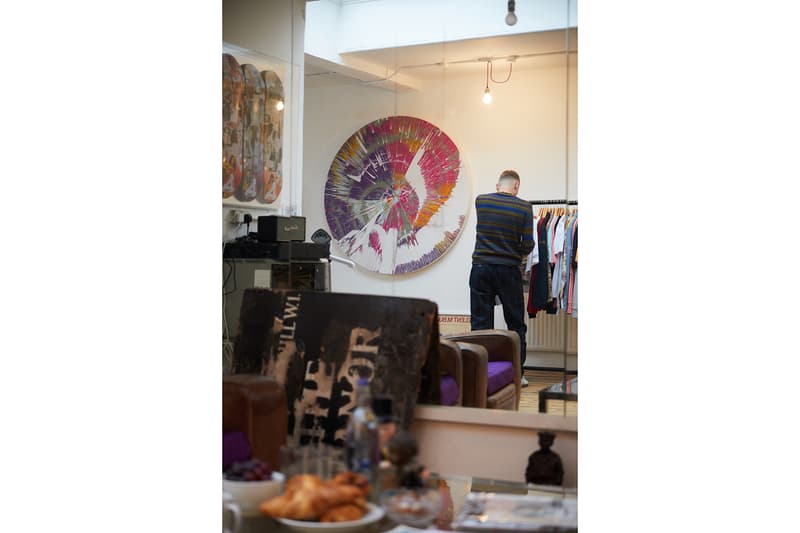 2 of 9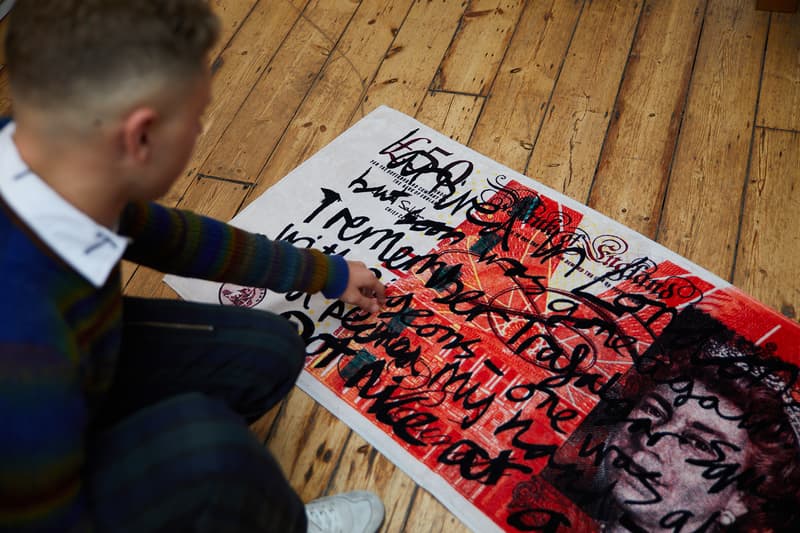 3 of 9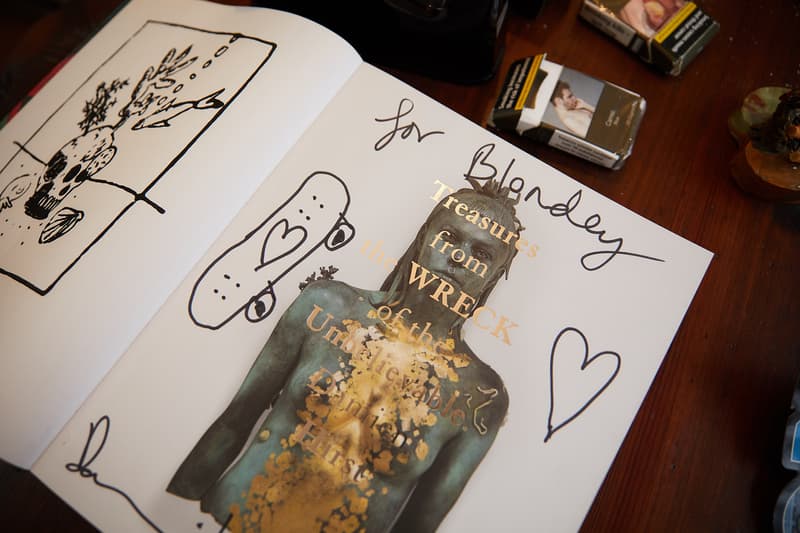 4 of 9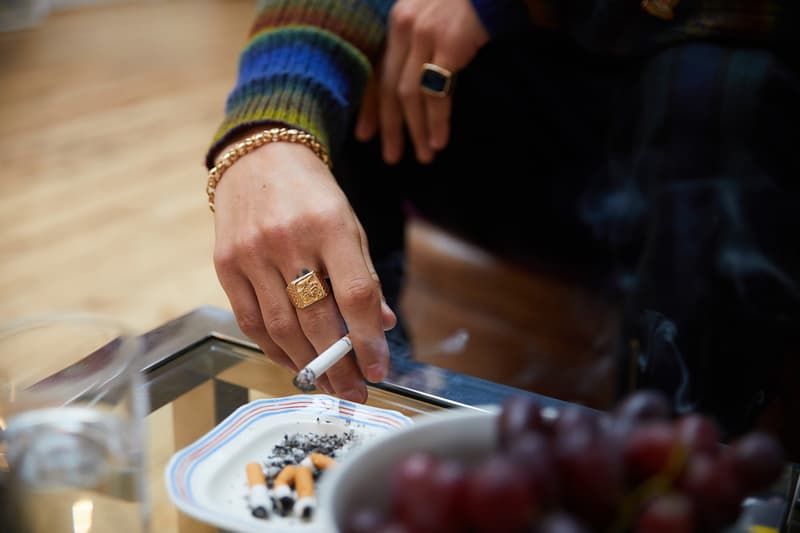 5 of 9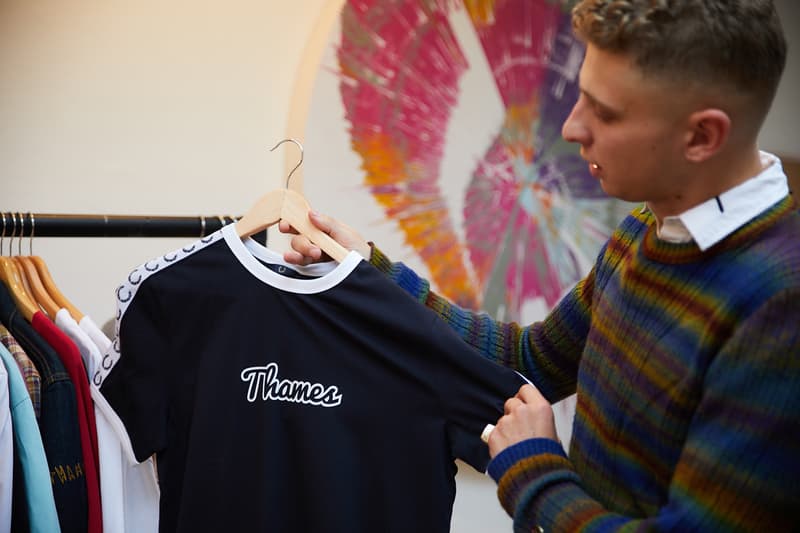 6 of 9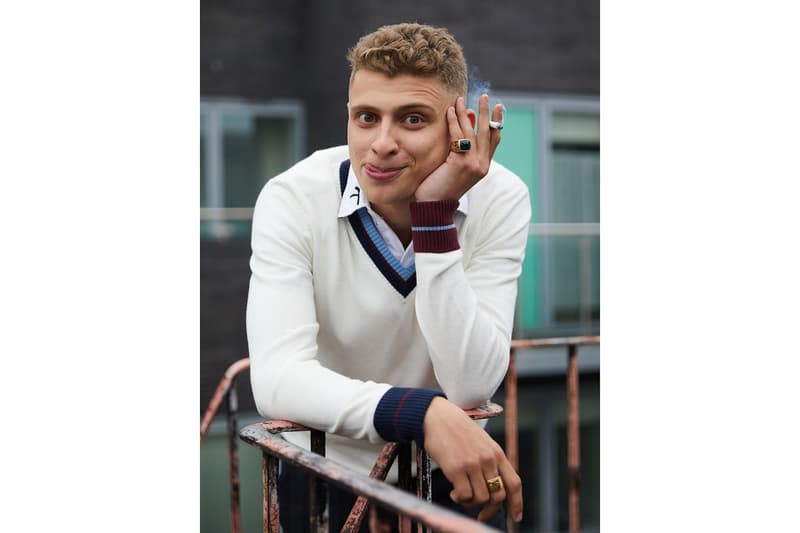 7 of 9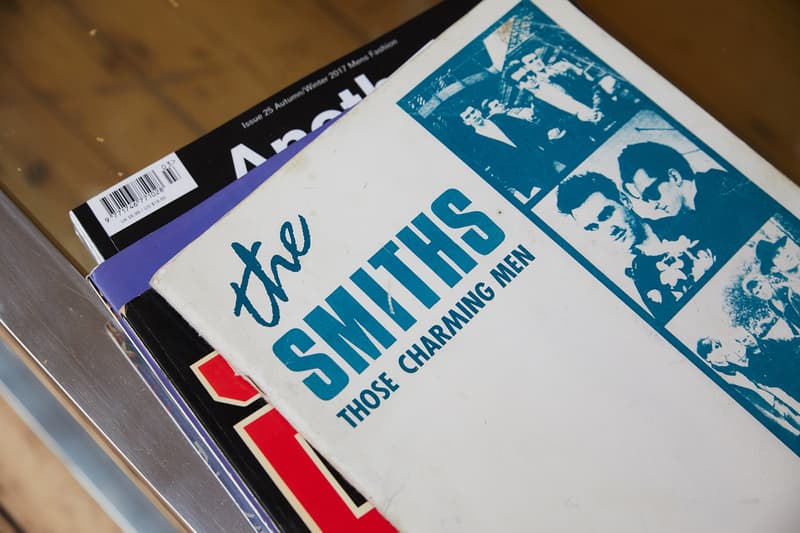 8 of 9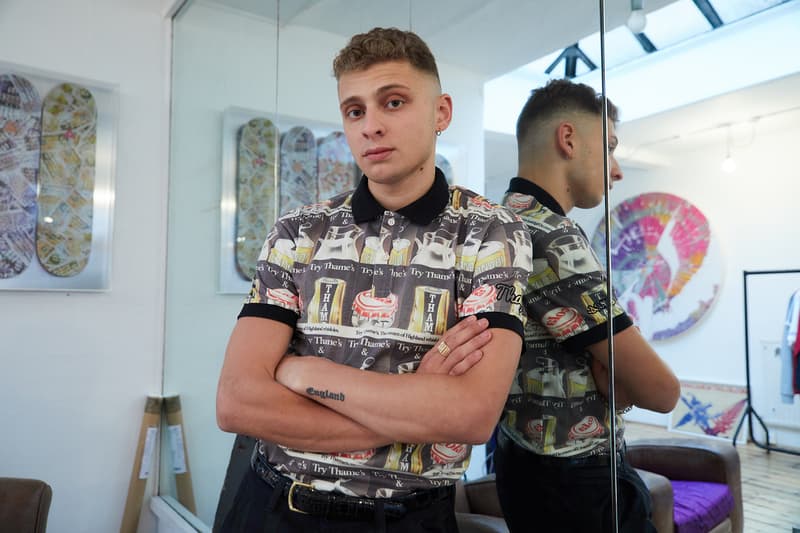 9 of 9
With the Thames Spring/Summer 2018 collection recently revealed — and having just dropped — Blondey McCoy has showcased pieces from his archive in a new interview. The conversation with END. sees the skater/model/designer/artist discuss the early days of the brand, as well as his relationship with Palace, his creative process and his recent collaborations with Stephen Jones, Fred Perry and Damien Hirst. You can read some key quotes from the interview below.
On the early days of Thames:
"I think most kids make art when they're really young and I've just never stopped, so my art predates Thames by as long as I can remember. It was in 2012 I started making Thames branded artwork. At the age of 14, my influences were so disparate and all over the place that my artwork didn't have a defining style. I figured the solution was to put a name to it, like signing a work but very obviously so that it all fits together. …  I wasn't consciously creating a brand, it was just a way of keeping everything under one lid and because I was so obsessed with the skateboarding world I started making works which essentially looked better on t-shirts and stickers than on a wall. I was gradually and unknowingly building a brand."
On working with Palace:
"I suppose it legitimised Thames as a brand. It takes a lot to run a company properly, even coming up with a certain number of graphics per season and art directing the lookbooks, let alone reach out to shops about stocking it or keep on top of press around it. There was also no financial pressure, Palace was already doing so well at that point and they just liked what I was doing and wanted to help Thames realise it's potential by letting me focus on the art."
On skateboarding:
"Skateboarding taught me self-confidence and not to need people's approval to be who you want. Perhaps a little too much. A hundred skaters can do the same trick, but they all do it differently. I always find that amazing. It's cliched to say, but there are skaters who look more fluid falling off their board than others who are doing the most technically advanced, horrific tricks and robotically making them every time. I think British skateboarding has often been a case of style over substance when compared to American skateboarding."
Head over to the END. site to read the full interview, where you can also cop the latest Thames collection. In related news, take a look at what went down at this season's first Supreme drop in London.