Blondey McCoy Announces "Us and Chem." Exhibition
Featuring an artistic collaboration with Damien Hirst.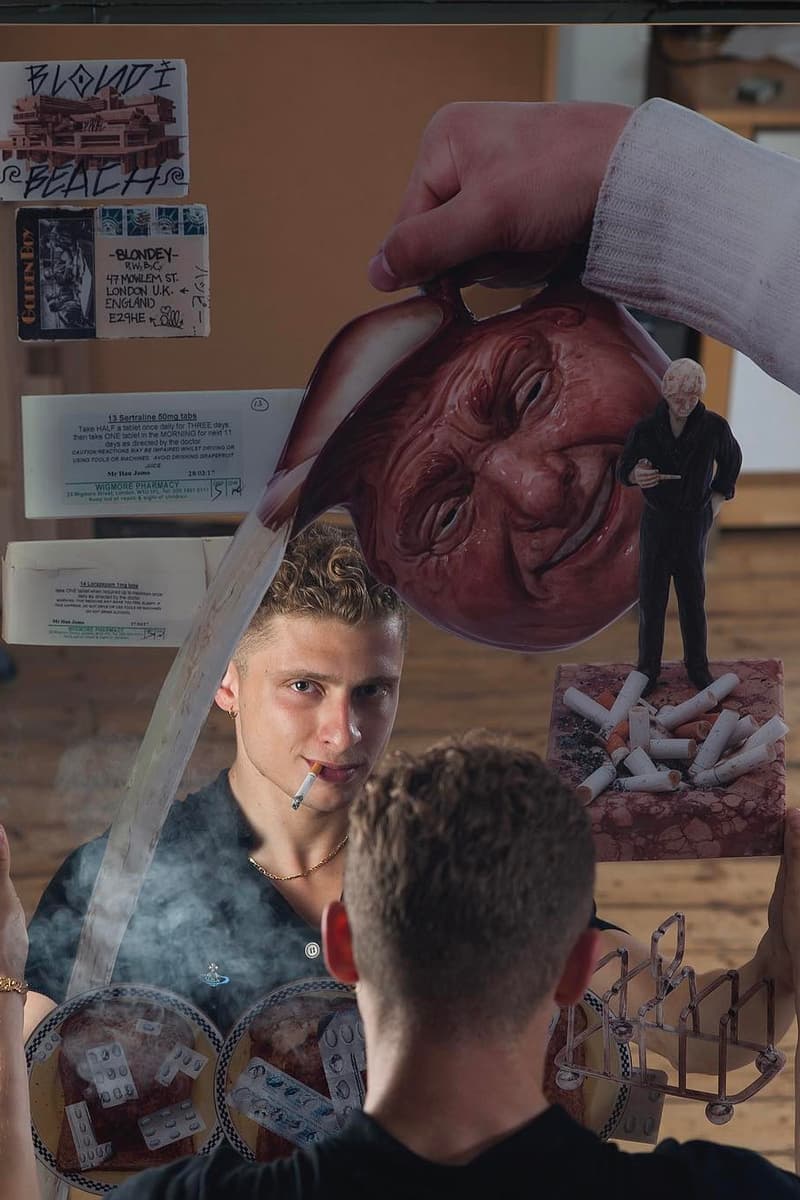 As well as working with Palace, running Thames, and skating for adidas, London's Blondey McCoy has been carving out a reputation as a promising young artist. After a handful of exhibitions over the past few years, including last year's "Fourth Fancy," McCoy has announced his fifth solo show titled "Us and Chem." McCoy has described the 12 works in the exhibition as "a product of disaster. Anti-drugs and pro art… the fruits of a project fueled by hyper productivity as a means of combatting depression, rather than burying it the easy way."
The exhibition sees McCoy move away from the cut and stick photo montages of his earlier shows, and will also feature his first ever artistic collaboration, with legendary British artist Damien Hirst. The exhibition will open at London's Heni Gallery on July 27 and run for a month.
Heni Gallery
6-10 Lexington St, Soho
London W1F 0LB
United Kingdom